If you've been following my blog for awhile it may be a little bit obvious that I'm a a bit of a fan of easy fudge recipes. Fudge is one of my favourite things to make as not only is a great dessert, but it's also perfect for parties, Christmas gifts or just because!  I'm all about keeping it simple, and ALL of these fudge recipes are no bake and don't need a sugar thermometer to make.  Many of them are based on my go to two ingredient chocolate fudge recipe, with all kinds of delicious ingredients added to it. Over the years I've made just a *couple* (ok, more than 10!) different fudge recipes and today I'm sharing my favourite easy fudge recipes with you – and ALL of them can also be made using a Thermomix too – enjoy!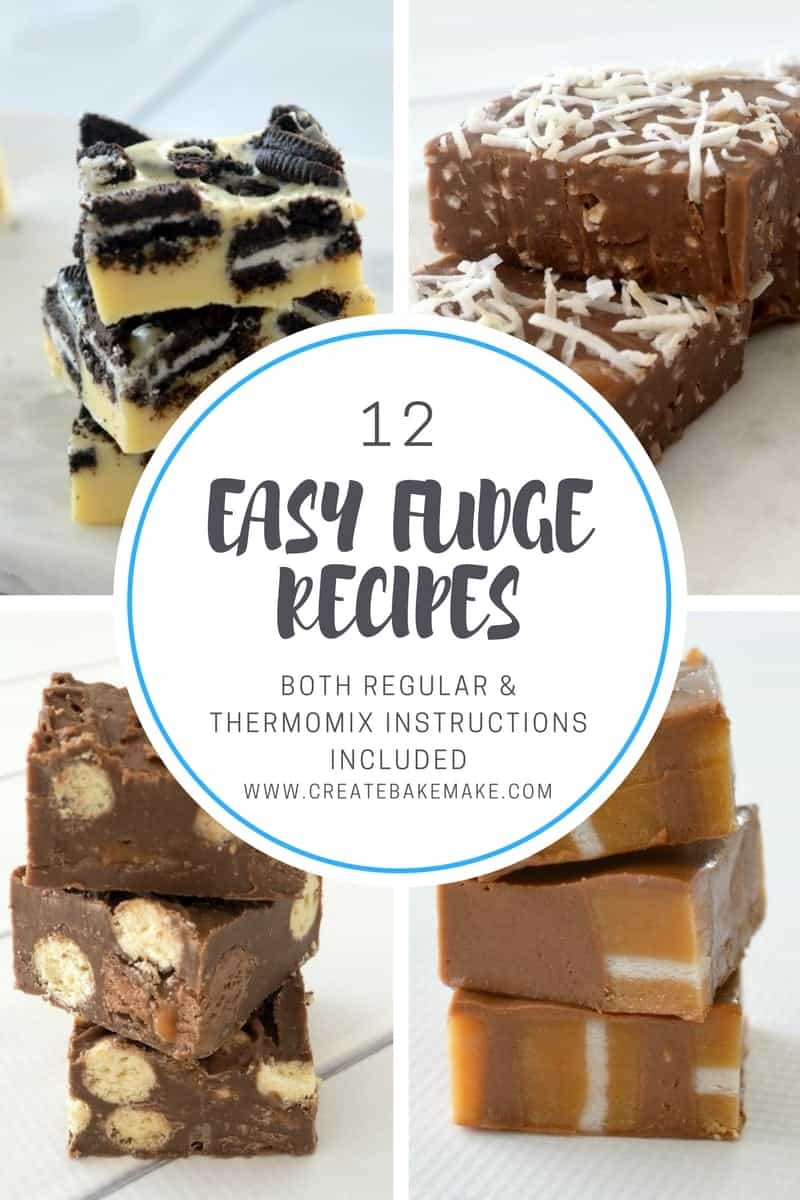 When you think of fudge the first one that comes to mind is Caramel Fudge!! Try my Easy Caramel Fudge, it's a crowd pleaser!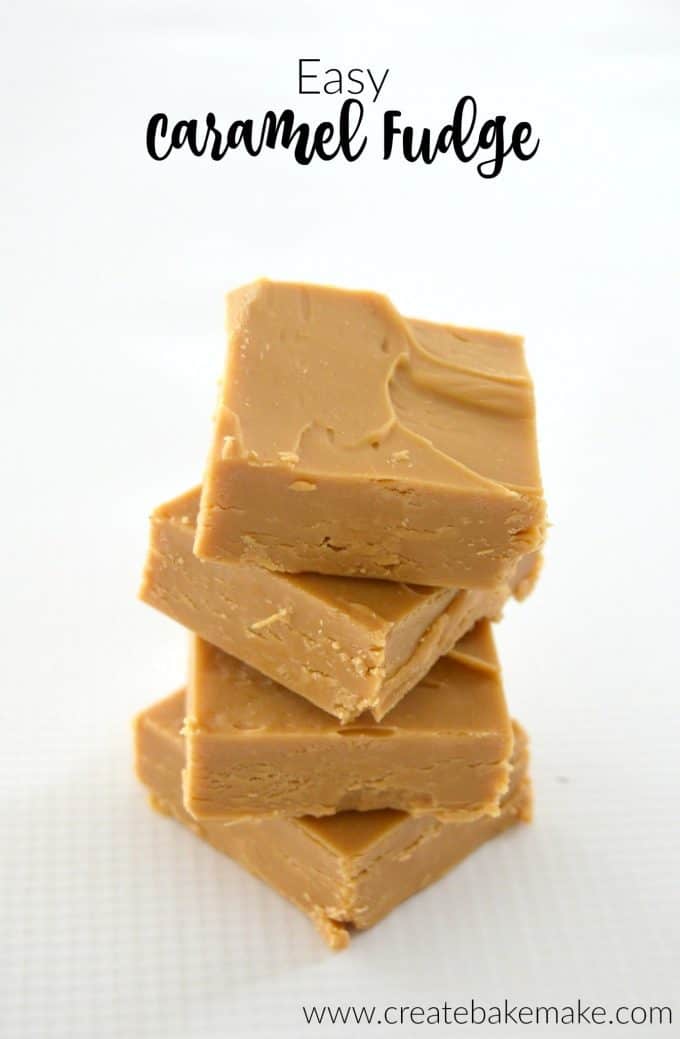 You can't go past Chocolate Fudge for a classic favourite, my Easy Chocolate Fudge recipe is so simple with only 2 ingredients!
If your an Oreo fan you will love my Three Ingredient Cookies and Cream Fudge, white chocolate + oreos = perfection!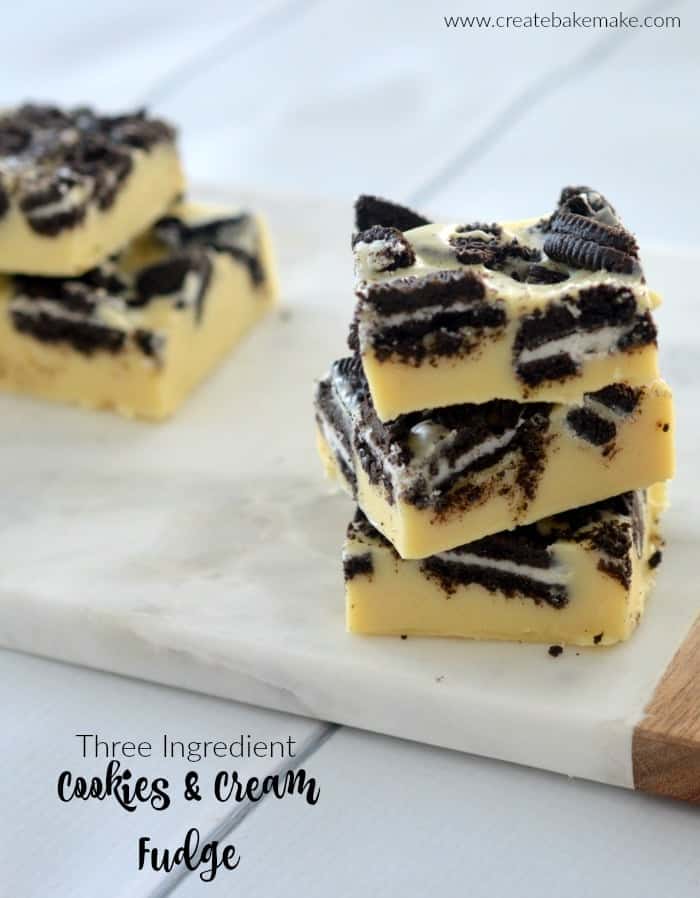 Try my Chocolate and Coconut Fudge recipe, it tastes just like coconut rough, YUM!
Another great combo is Tim Tams and Milo, this Microwave Tim Tam and Milo Fudge recipe from Bake Play Smile looks amazing!
The ULTIMATE Malteser dessert is my Three Ingredient Maltesers Fudge, you won't be able to resist making this one!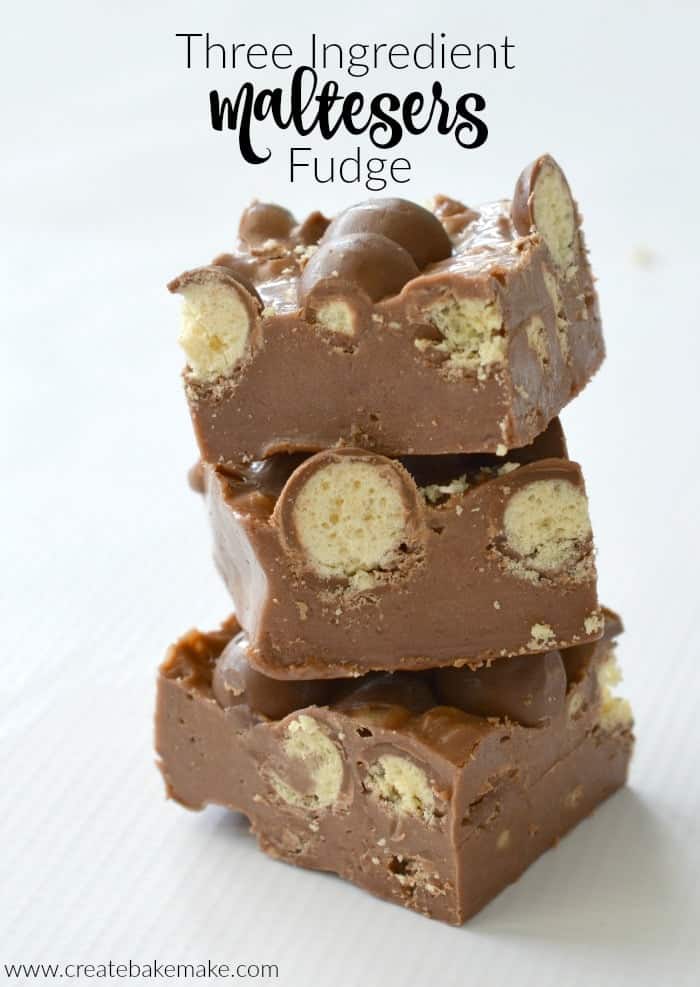 For a 'nutty' flavour try my Three Ingredient Snickers Fudge recipe, this one doesn't last long in our house!
Try my Three Ingredient No Bake Clinkers Fudge recipe, the Clinkers make the perfect crunchy addition to the smooth fudge.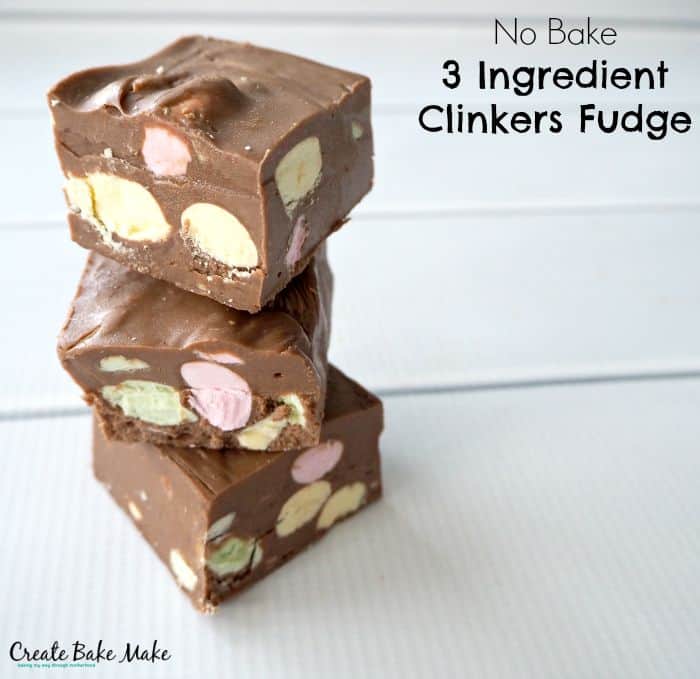 Who can resist this Super Easy Microwave Rocky Road Fudge recipe from Bake Play Smile? Not me!
My Three Ingredient Chocolate Baileys Fudge recipe is fantastic for gifts or just for an indulgent treat!
If your looking for something to satisfy the sweet tooth in your family, try my Jersey Caramel Fudge recipe, its AMAZING!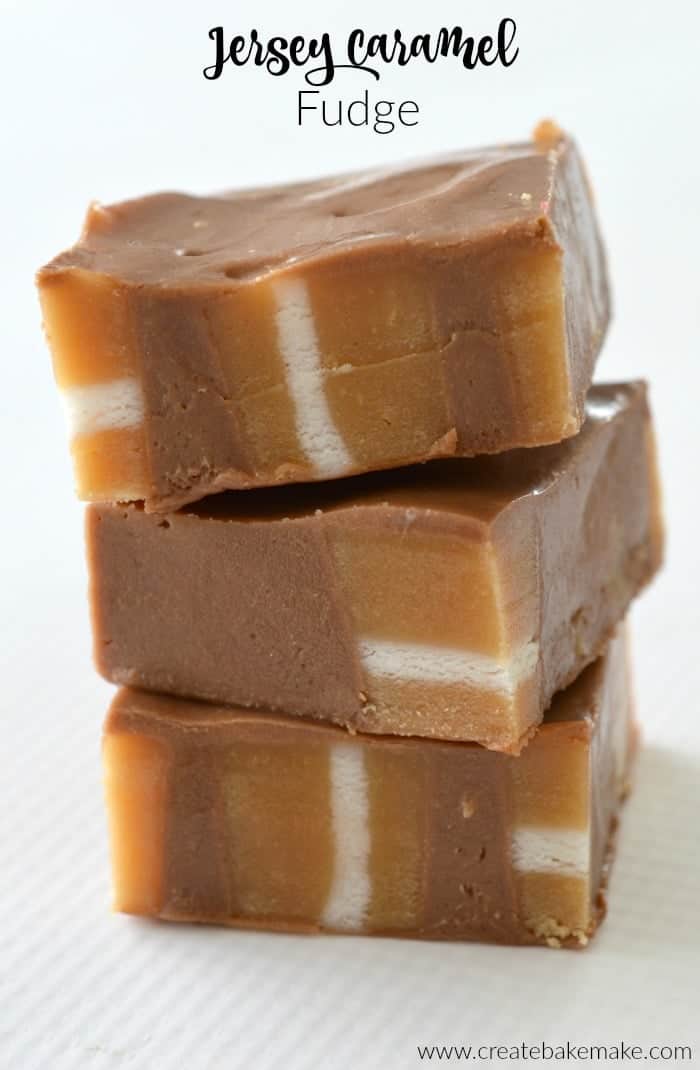 Well the ultimate fudge recipe for me is my 4 Ingredient No Bake Malteser and Mars Bar Fudge, I don't think I need to say anything more!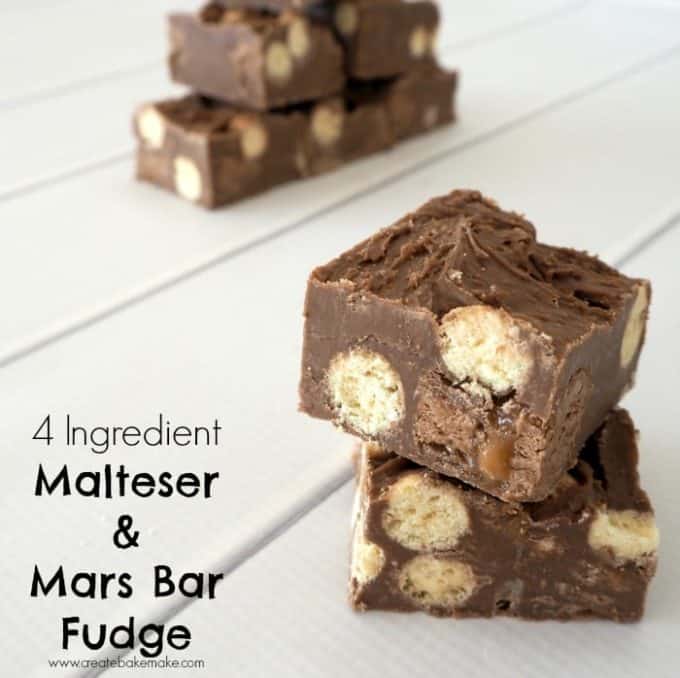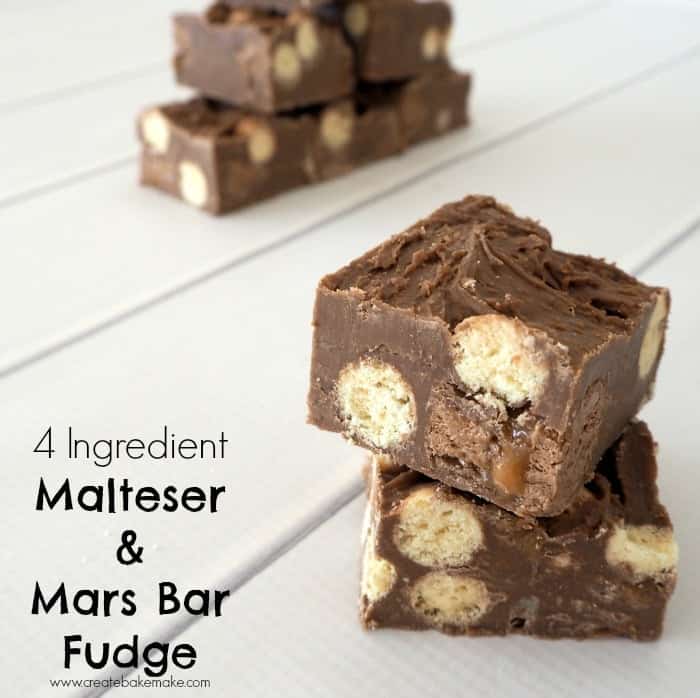 What is your favourite fudge recipe?
For more great simple recipe, check out our 'No Bake Bars and Slices' eBook (Thermomix version available here) and you can browse the entire eBook collection here – including our Thermomix Christmas eBook Bundle!