Attention all sweet tooths: this Jersey Caramel Fudge recipe is especially for you!  Fudge recipes don't get much more delicious (or sweet!) than this three ingredient Jersey Caramel Fudge, and you will only need a small piece to satisfy your sweet cravings.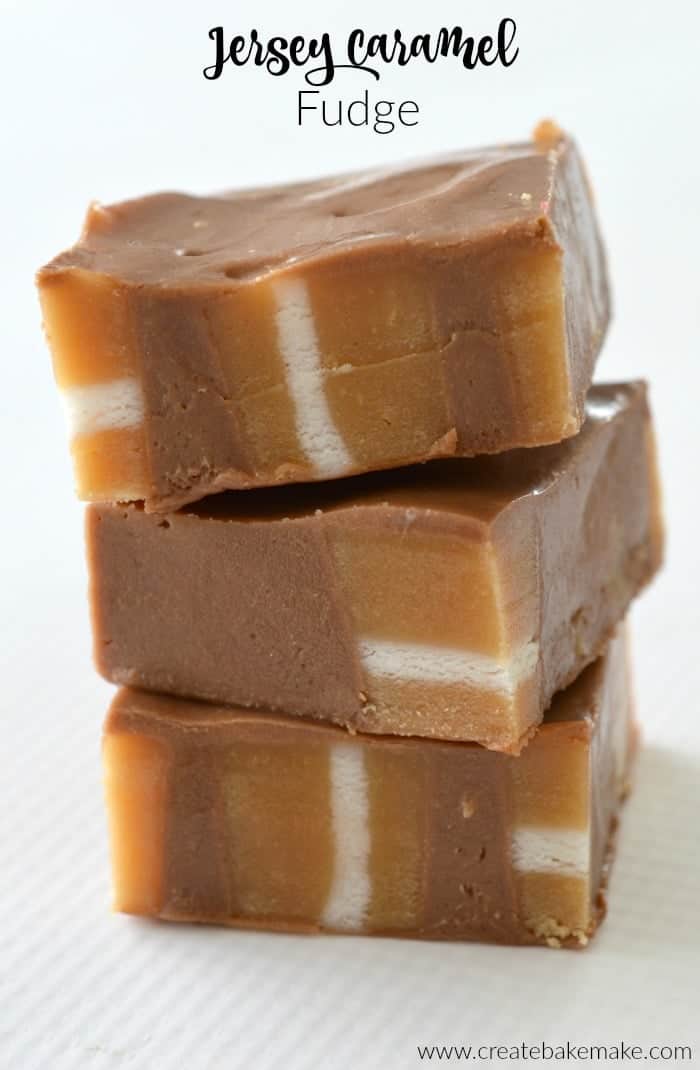 You guys all know that I LOVE a no bake fudge recipe, and this Jersey Caramel Fudge is based on my go to no bake fudge recipe, the same one I used to make this Mars Bar Fudge, Clinkers Fudge and Maltesers Fudge and I PROMISE you it's no fail!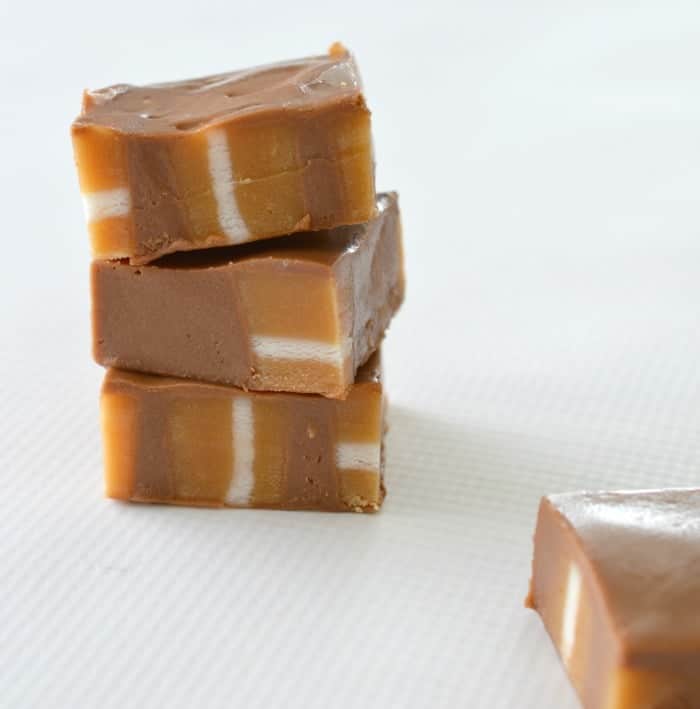 To make sure there was a good amount of Jersey Caramel throughout the fudge, I decided to cut them in half before adding to the chocolate fudge mixture, however you can keep them whole or cut into small pieces if you prefer.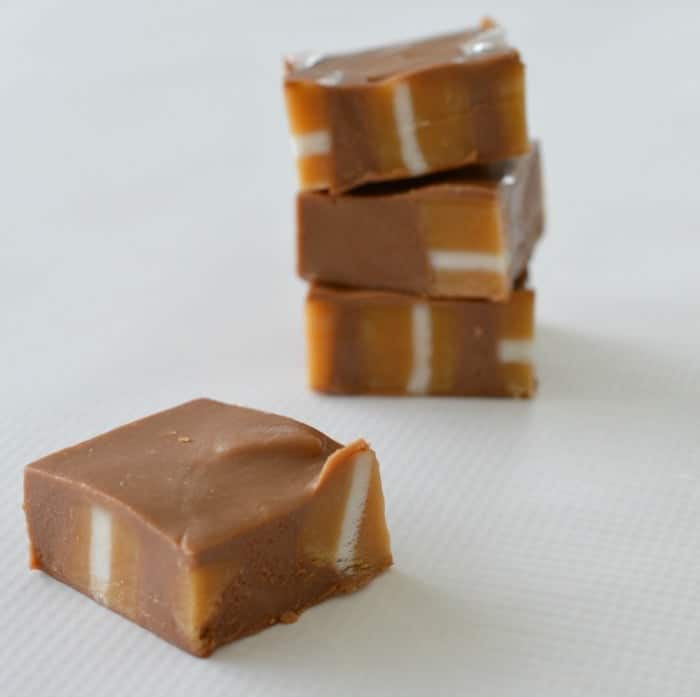 This Jersey Caramel Fudge is quite sweet (just take a look at the ingredients!) so make sure you cut it into small pieces to serve – this also means there will be more pieces for you to enjoy!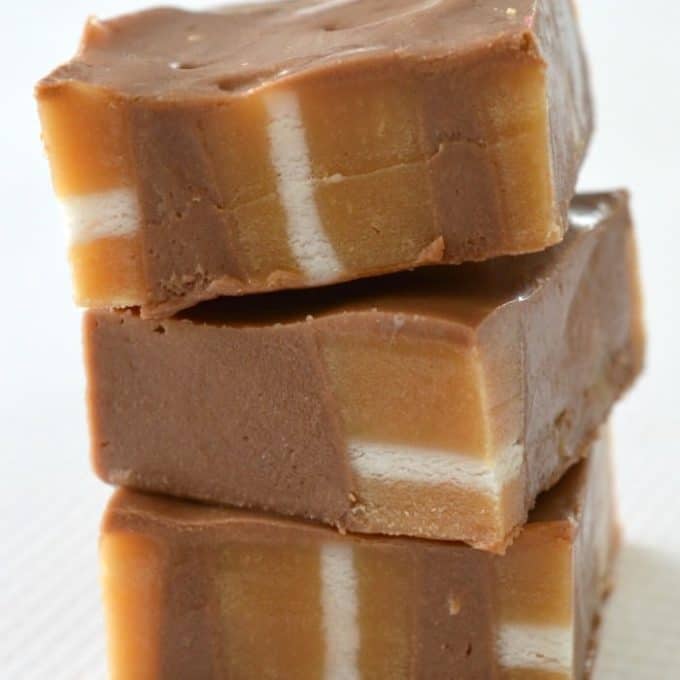 Jersey Caramel Fudge
Ingredients
200

g

of Jersey Caramels

2

x 220g blocks of milk chocolate

390

g

tin of condensed milk
Instructions
Line a 20cm square cake tin with baking paper – make sure you leave plenty of paper hanging over the sides to help you remove the fudge once it has set.

Cut the Jersey Caramels in half and set aside until needed.

Pour the condensed milk into a medium saucepan over low heat and add the milk chocolate – which has been broken into squares.

Cook the condensed milk and chocolate mixture and stir regularly until the chocolate has melted and the ingredients have combined.

Remove the saucepan from the heat and add the Jersey Caramels before quickly stirring through.

Pour the fudge into the prepared tin and place in the fridge for a minimum of 6 hours (preferably overnight) to set.

Remove the set fudge from the fridge and cut into squares.
Nutrition
Thermomix Jersey Caramel Fudge Recipe
Place the Jersey Caramels into your Thermomix bowl and chop of 2 seconds on speed 5 – if you want them finer chop for a couple of seconds longer.
Break the milk chocolate into pieces and place in the Thermomix bowl.
Add the condensed milk and cook for 10 minutes, 100 degrees on speed 3.
Add the Jersey Caramel pieces and mix for 20 seconds on reverse, speed 1.
Working quickly, pour the fudge into the prepared pan and place in the fridge for 4 hours (preferably overnight) to set.
Remove fudge from the fridge and cut into small pieces.
If you love no bake slice recipes as much as we do, make sure you check out our No Bake Slices and Bars ebook – use the code 'sale' to get 50% off!