Need a quick snack for the kids? This Easy Banana Pikelets recipe is for you!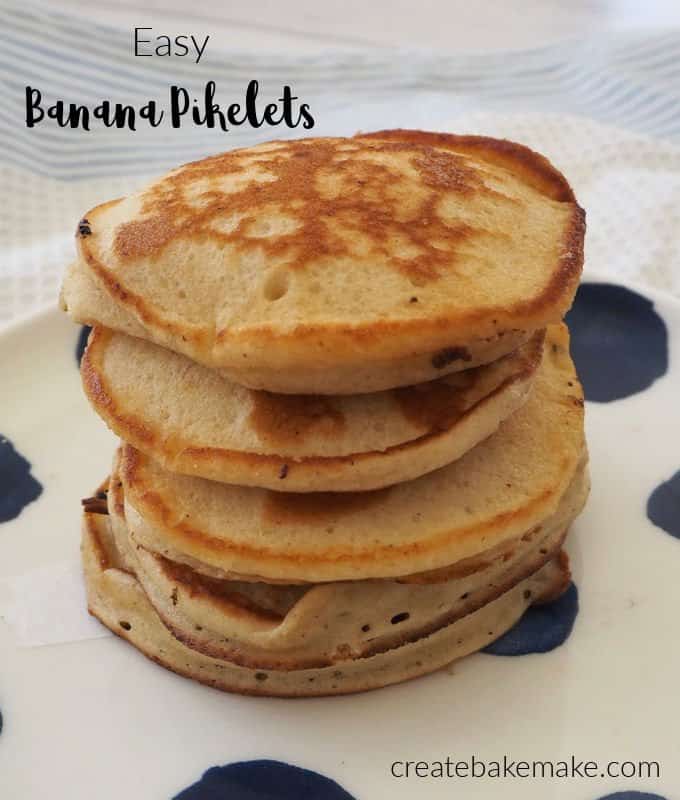 We love Pikelets, you only need a few ingredients, they are simple to make and you can get a whole heap of them from one batch. These easy Banana Pikelets are a favourite recipe in our house, and my boys love to enjoy these for breakfast or as a special treat at morning or afternoon tea time.  We like to serve them with chopped banana pieces or with a thick and yummy layer of raspberry jam.

When making this recipe, try to use the ripest bananas that you can – the browner the better! This helps to give these pikelets their sweetness. You can also reduce/omit the caster sugar if you like. These Banana Pikelets are also freezer friendly. I like to store them in a freezer safe container and then just grab a couple out as needed. I find that I can add them to my kids lunchboxes in the morning and they will have defrosted by morning break.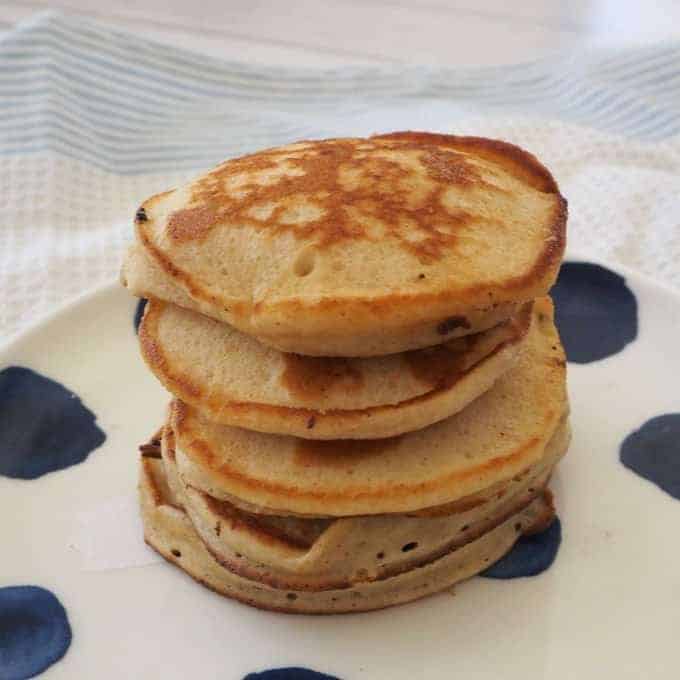 For more easy snack ideas for the kids, you may like to check out this collection of healthy lunchbox snacks for the kids and you can also find lots of yummy simple recipes in our Tasty Tummies Healthy Snack Book or ThermoBliss Lunch Box Snacks Book.
Banana Pikelets - Fabulous Foodie Fridays #38
Ingredients
1 1/3

cups

of self raising flour

1/2

teaspoon

of baking powder

2

tbsp

of caster sugar

1

tsp

of vanilla essence

2

eggs - lightly whisked

250

g

of bananas - this works out to be approximately 3 large bananas

the browner the better!

1 1/3

cups

of milk

Butter to grease frying pan
Instructions
Place the bananas in a bowl and mash with a fork. Set aside until needed

Sift the self raising flour and baking powder together in a large bowl. Add the caster sugar and stir through to create a well in the centre.

In a large jug, add the eggs, milk and vanilla essence and stir to combine. Add the combined liquids along with the mashed banana to the sifted flour mixture and stir with a large metal spoon to combine.

Add a little butter to a non stick frying pan and heat over a medium heat. Use a large spoon to scoop up the pikelet mixture and pour into the heated frying pan. Repeat until you have four pikelets in your frying pan.

Cook each pikelet for approximately one minute, or until they begin to bubble on the surface. Carefully flip each pikelet over with an egg flip and cook for a further minute. Transfer the pikelets to a plate. Cover with foil to keep warm.

Repeat the above step until you have used all of the mixture.

Serve pikelets immediately with your favourite topping.
Enjoy!