Welcome to Create Bake Make, the home of easy family dinners, snacks and of course desserts! All of my recipes are simple to make, and in many cases you will already have the ingredients! You will also find both regular and Thermomix cooking instructions .
Trending Recipes
Check out these top rated reader favourites!
Browse Recipes For….
Lunch Box Recipes
These easy lunch box recipes will be a winner with the kids! You will also love that most of these recipes can be frozen and both regular and Thermomix cooking instructions are included.
See more Lunch Box Ideas →
Thermomix Recipes
My collection of easy and family friendly Thermomix recipes includes all of your favourite dinner, snack, slice and of course dessert recipes!
Recent Recipes
Find the latest recipes from Create Bake Make here.
See more recipes →
Thermomix Recipe Books
Our Thermomix Recipe Book Collection includes hundreds of our favourite simple Thermomix recipes with bundle packs and eBook editions of all of our books available – shop the collection here.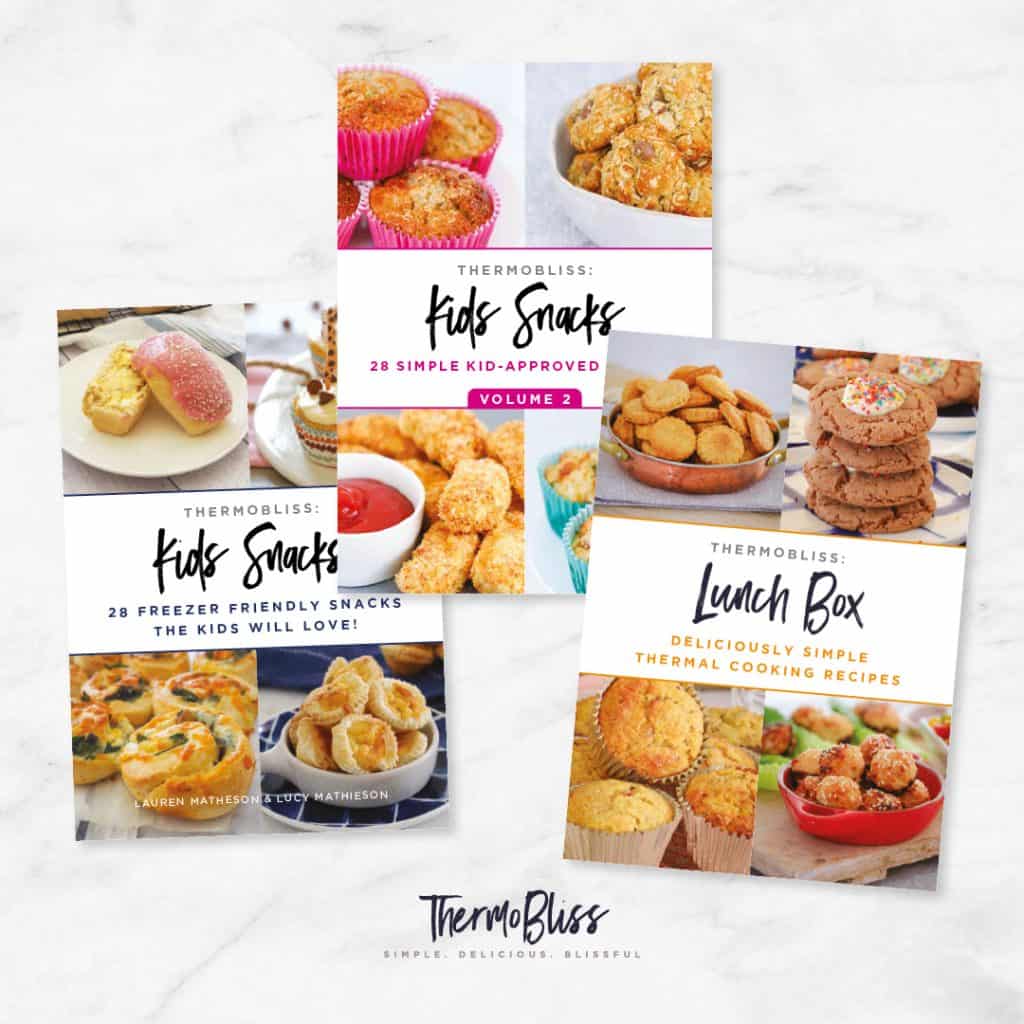 ThermoBliss Kids Snacks Vol 1 & 2 And Lunch Box Bundle | 3 Book Set
Save when you purchase our Snack book bundle and browse over 75 recipes!
Browse our Thermomix Recipe Books →
Dinners
It doesn't matter if you are looking to feed a crowd or just yourself, you will find something for everyone in this collection of easy dinners
See more dinners →
Sweet Recipes
When it comes to sweet recipes, I've got something for everyone!
See more sweet treats →