Over the past twelve months I've made my fair share of cheesecakes, which is pretty impressive when you consider that it was only a couple of years ago that I finally decided I liked cheesecake!!  I'm a huge fan of simple No Bake Cheesecake recipes which is evident when I recently realised I've only made one baked cheesecake for the blog (a Lemon Baked Cheesecake just in case you were wondering!) just because they really are so simple to put together and the range of flavours and variations you can make really is huge.  Given it's Mother's Day this weekend, I decided it was time to celebrate all things Cheesecake and put together a collection of my favourite no bake Cheesecake recipes – enjoy!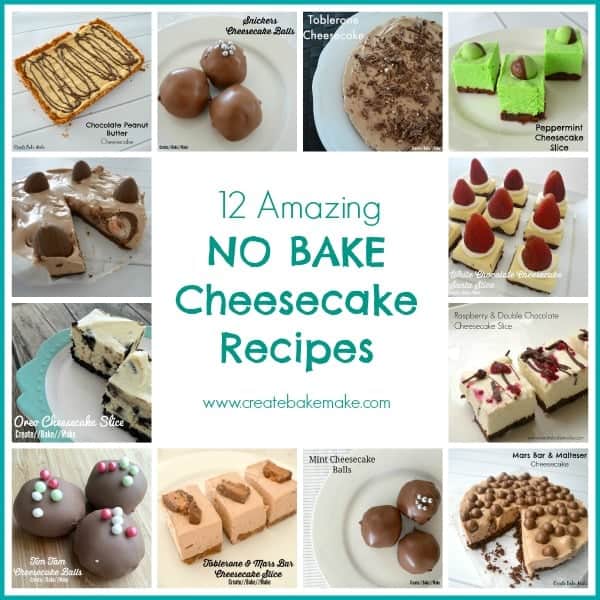 Kicking off this collection is a no bake cheesecake recipe which was inspired by one of the most popular recipes on the blog – Mars Bar and Malteser Slice.  This No Bake Mars Bar and Malteser Cheesecake is not only easy to make, but looks (and tastes!) gorgeous too.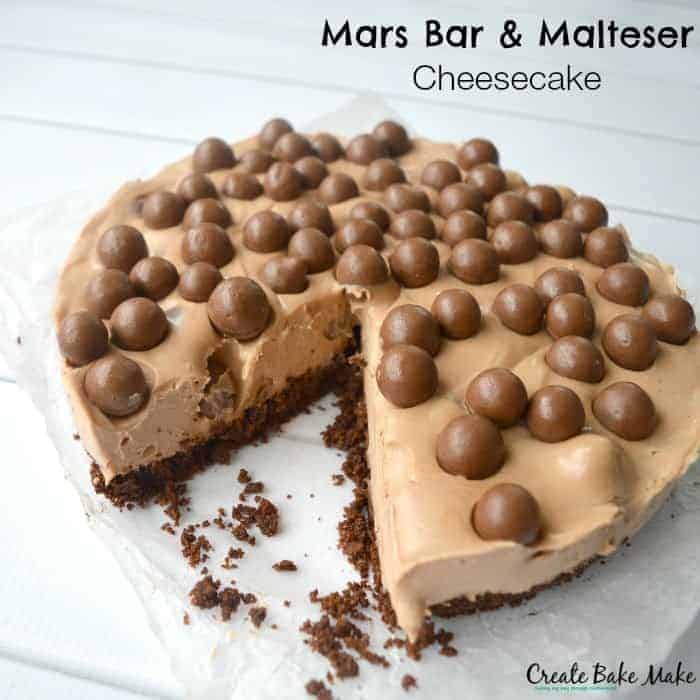 A variation of this recipe is my Cadbury Creme Egg Cheesecake, if you can't find any Cadbury Creme Eggs (we may still have a little stash in the pantry!) you can easily substitute them for your favourite chocolate bar.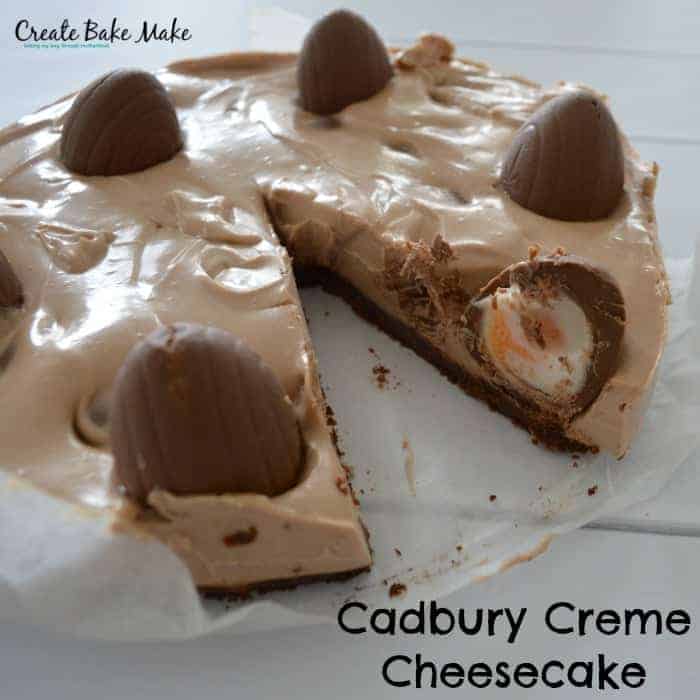 For something a little different, why don't you try these yummy no bake cheesecake balls. The hardest part of making these will be deciding if you should make Tim Tam, Mint or Snickers Cheesecake Balls!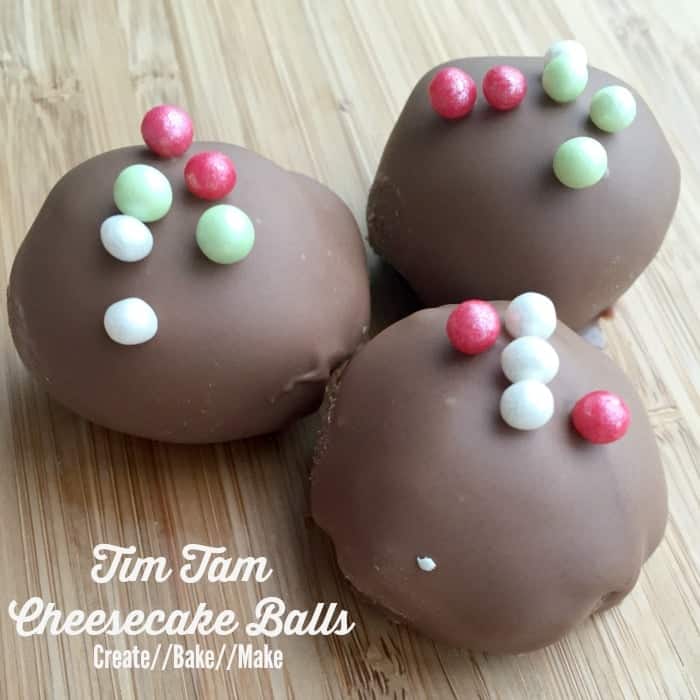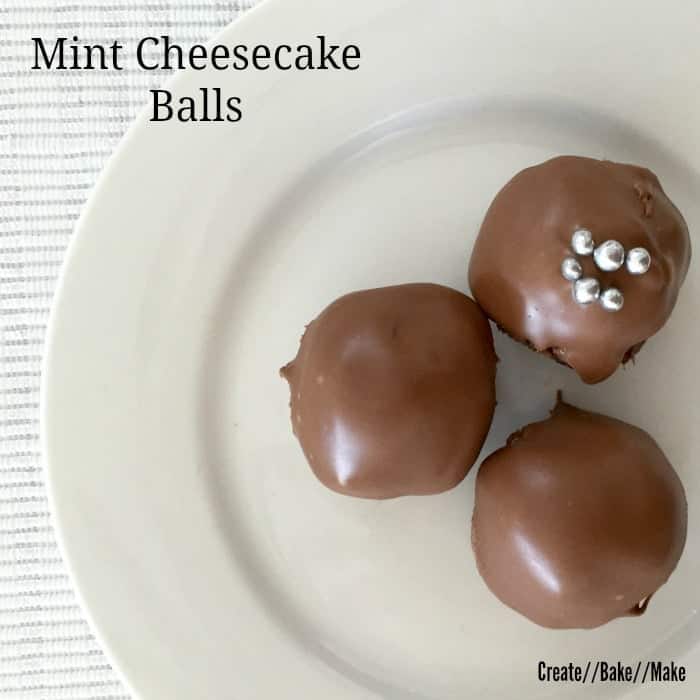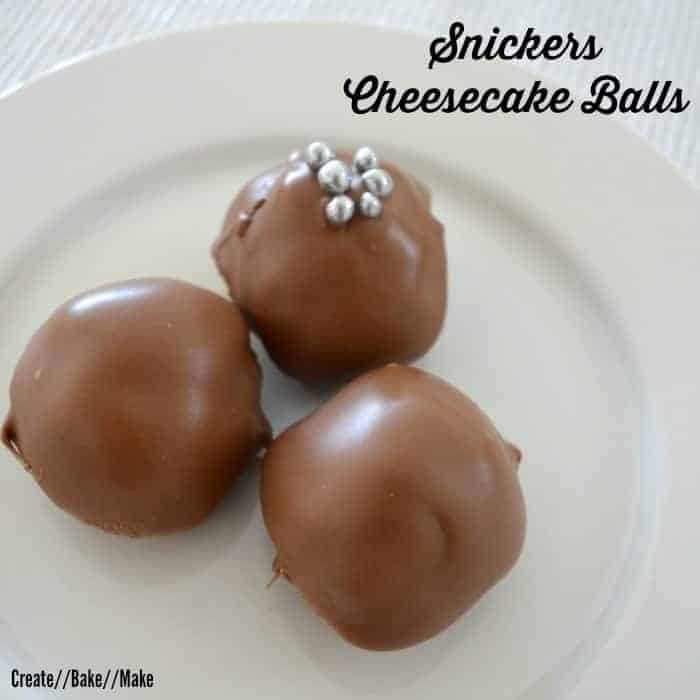 This Toblerone Cheesecake really is a classic and is hands down one of my favourite desserts – a big call I know!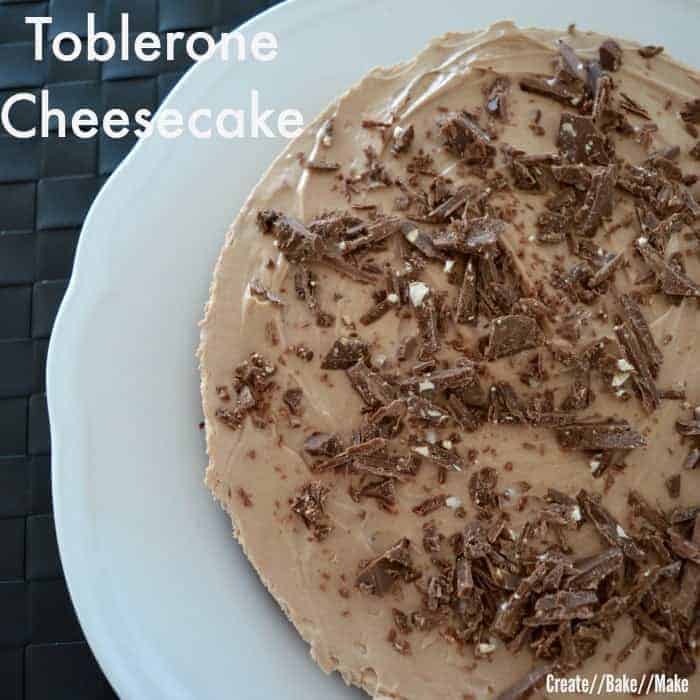 It's no secret that I love slices, and these no bake cheesecake slice recipes are all easy to make and taste amazing.
If you are looking for the perfect after dinner mint, you can't go wrong with this Peppermint Cheesecake Slice.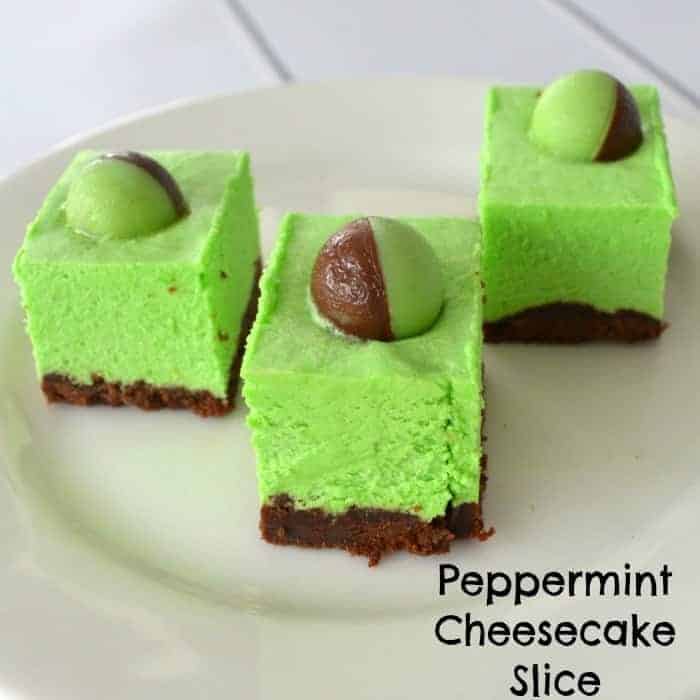 It has been waaay too long since I made this Toblerone and Mars Bar Cheesecake Slice.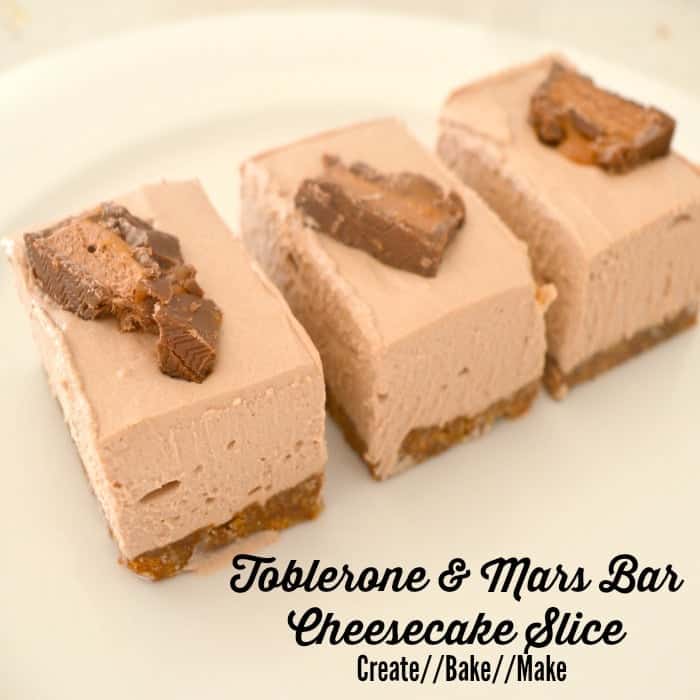 You don't have to wait for Christmas to make this Santa Cheesecake Slice, if you can't find strawberries, just substitute with another in season fruit or berry.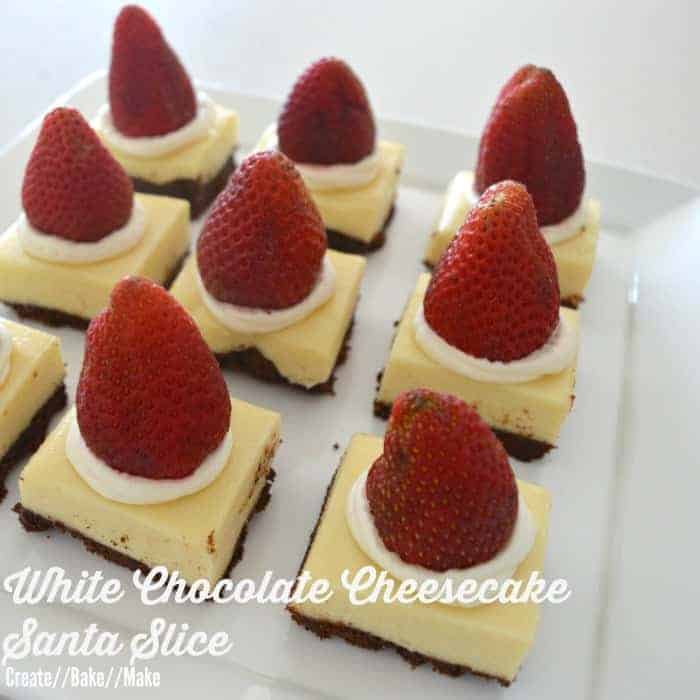 It's a tough call to decide which of these two cheesecake slices is my favourite.  I love the added sweetness of the raspberries in the Double Chocolate and Raspberry Cheesecake Slice, however I can also never resist the combination of Cookies and Cream in this Oreo Cheesecake Slice.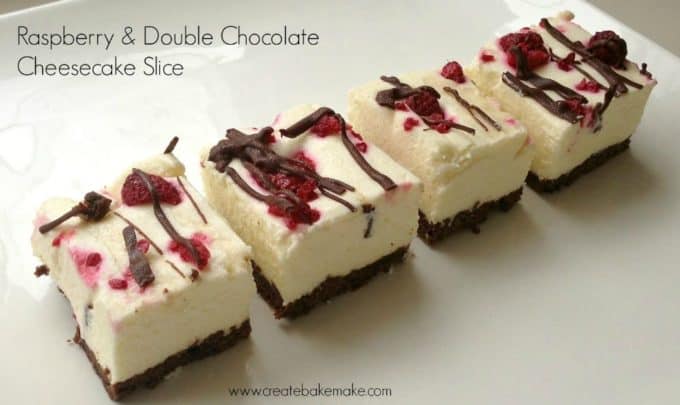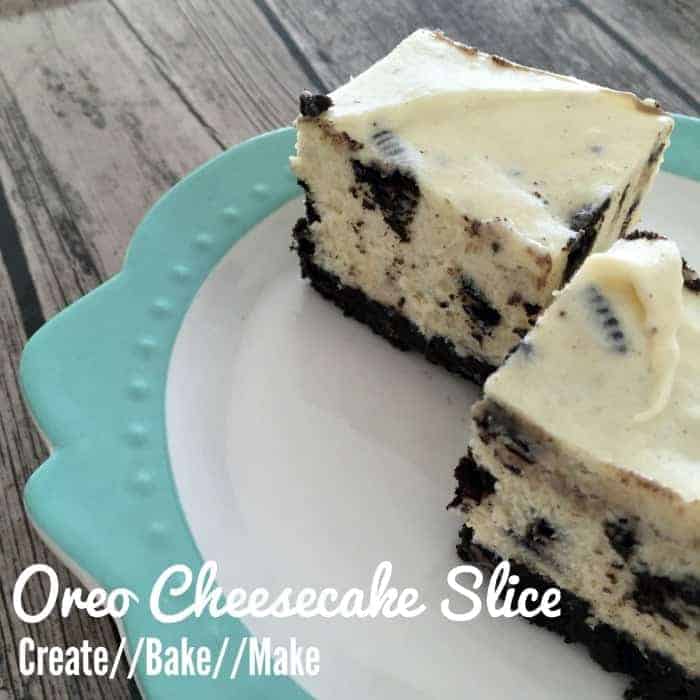 So there you have it, a collection of my favourite no bake Cheesecake recipes just in time for Mother's Day.  Which one is your favourite?