This post is sponsored by Woolworths
When it comes to packing lunchboxes, you either love it or hate it, and after almost three years in, I've got to say that I do still enjoy doing it – although that joy does being to fade towards the end of each school term!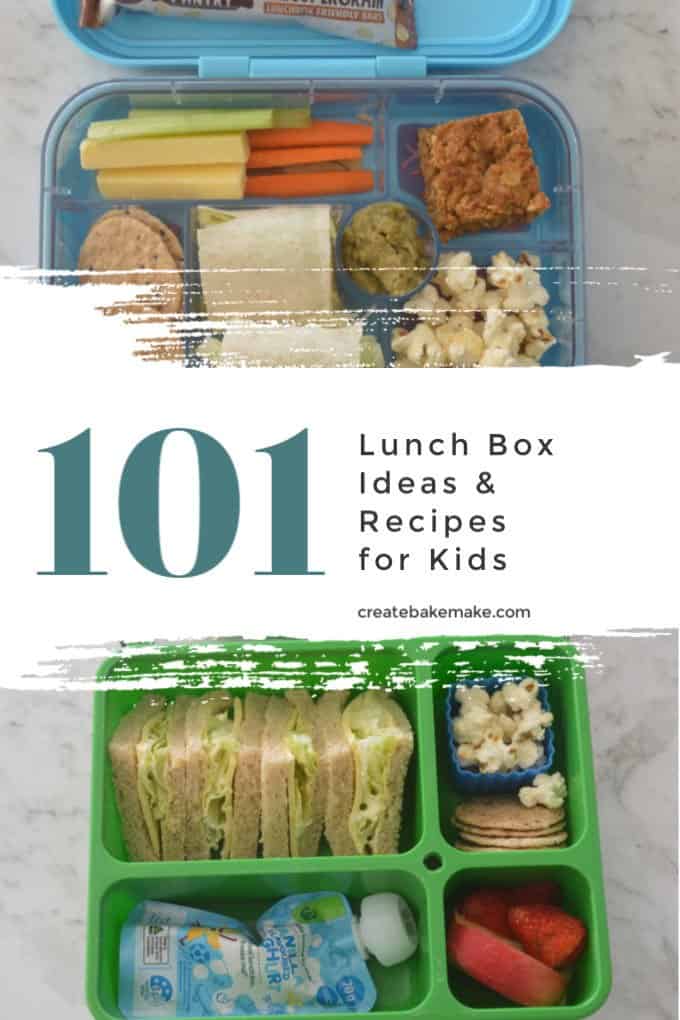 We've got a pretty standard 'template' when it comes to school lunches: fruit and veggies, yoghurt/cheese, something homemade, a store bought snack and then their 'main' lunch, which is usually a sandwich or wrap.  Yep, this is a pretty basic formula, but it works for my boys and they will generally bring a mostly empty lunch box home at the end of the day.
There is no need to be overwhelmed when it comes to packing your kids lunchboxes, and although I do sometimes use 'fancy' sandwiches cutters etc to make my boys lunches a bit extra special, most of the time it's VERY simple! 
Here are some of my tips for helping to make packing lunch boxes a little easier:
If possible, pack the kids

lunchboxes

the night before. There are so many great airtight lunch boxes on the market now which will help to keep their food fresh for the next day. 

I usually pack the kids lunches while I'm preparing dinner/breakfast, that way I've already got everything out and only have to clean up once!

If your kids prefer their fruit whole, why not purchase '

The Odd Bunch

' Fruit and Veggies which are often smaller and fit perfectly into lunch boxes.

Get the kids involved in helping you come up with a list of foods they would like to have in the

lunchboxes

, within reason of course 😉 as this will help them to think about what foods they enjoy and will eat.

Have a good supply of

lunchbox

snacks in your fridge and pantry (you will always find Woolworths Apple Oven Baked Fruit Bars, Sultana, Fruit Salad

and

Sam's Pantry muesli bars

, available exclusively at Woolworths stores in our house)

that you can quickly add to the kids

lunchboxes

.
With the final term of the year approaching (where has the year gone?!) I've also put together this handy guide of 101 lunchbox recipes and snacks to help make the kids going back to school just that little bit easier.  Included, is a range of healthy recipes and products, along with some ideas for the occasional lunchbox treat. In this list you will find a range of my kids favourite homemade snacks, our favourite lunch box items from Woolworths and also some yummy lunch box recipes on the Woolworths website.
You can also find your FREE downloadable A4 copy of this list at the bottom of this post – perfect to pop onto your fridge!
101 Lunchbox Recipes and Ideas
Chicken and Veggie Rice Paper Rolls
Egg Spinach and Hummus Sandwich
Triple Decker Finger Sandwiches
Spiced Apple and Cranberry Balls
Macro OrganicSultanas
Woolworths Vanilla Yoghurt Pouch
Mandarin
Banana
Woolworths Tasty Cheese Sticks
Woolworths Tasty Cheese and Crackers
Sam's Pantry Chocolate Chip Supergrain Bars
Woolworths Lightly Salted Popcorn
Woolworths Apricot Yoghurt Muesli Bars
Mini Spinach and Cheese Quiches
Chicken Pesto Sausage Rolls
Ham Cheese and Zucchini Pikelets
Woolworths Apple and Peach Puree Pouch
Mango
Woolworths Two Fruits in Tropical Jelly
Woolworths Purple Sweet Potato Crinkle Cut Rice Snacks
Banana and Chocolate Chip Loaf
Vegetarian Quesadilla
Oranges
Watermelon
Ham Corn and Cheese Impossible Pie
Cheese and Cauliflower Nuggets
Woolworths Thin Brown Rice Cakes
Woolworths Apple Oven Baked Fruit Bars
Carrot Raisin and Quinoa Cakes
Apple and Blueberry Scrolls 
Coconut Pikelets
2 Ingredient Apricot and Coconut Slice
Ham Cheese and Mustard Scrolls
Broccoli Bacon and Cheese Fritters
Zucchini and Cheese Mini Muffins
Apples
Carrot Sticks
Ham Corn and Cheese Impossible Pie
Celery Sticks
Cheese and Cauliflower Nuggets
Cheese and Cauliflower Fritters
What are you favourite lunch box recipes and snacks?