Looking for the best freezer friendly meals? We've got you covered with this collection of family favourites! There is something for everyone in this collection including vegetarian, budget and family friendly recipes.
You will also love that most of these recipes include both regular and Thermomix cooking instructions – enjoy!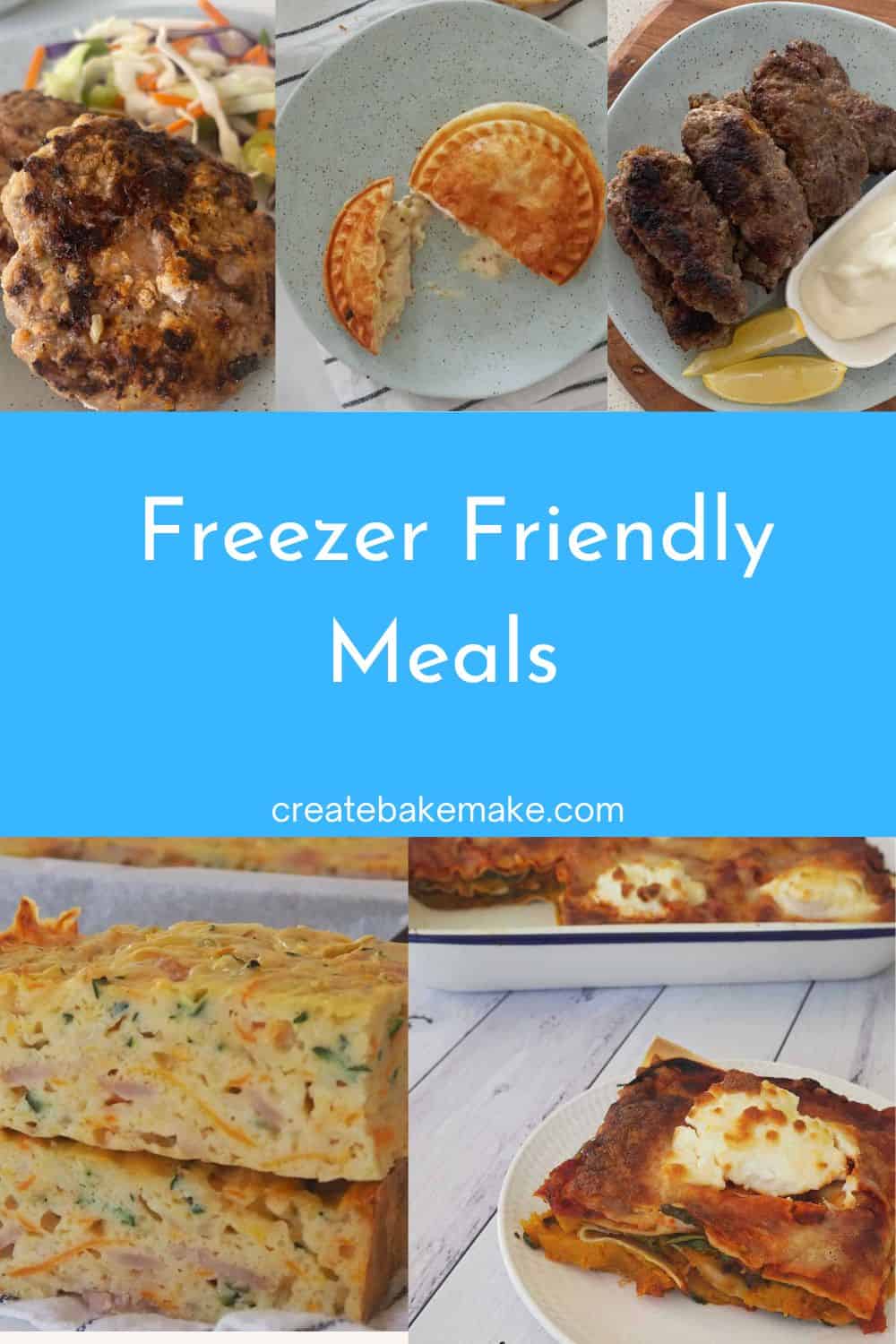 This classic Zucchini Slice is both budget and freezer friendly. Want to make a vegetarian version? Simply omit the bacon.
I like to portion this slice out before freezing to make an even easier meal.
It doesn't get easier than this Thermomix Chicken Curry! This recipe can easily be adapted to suit your entire family OR increase the heat for a grown up version!
This Sausage Hot Pot will quickly become a family favourite! It feeds a crowd so why not pop your leftovers into the freezer to enjoy at another time?
One of our family favourites is my Chicken and Vegetable Fried Rice, it's also perfect for using up veggies in the fridge.
Try my Lasagna Recipe for the perfect freezer friendly dish, it's practically a staple in our house.
This recipe is also great for sneaking some extra veggies into the kids.
For a vegetarian version, you cannot go past this Pumpkin and Spinach Lasagna. I like to portion this recipe and then place into the freezer for an easy freezer meal on the go.
This budget friendly Egg and Bacon Impossible Pie freezer really well and is perfect served with veggies, salad or on it's own.
This family friendly curry freezer incredibly well and it can even be frozen with cooked rice.
My Cheese and Cauliflower Fritters are another staple, I always have a stack of them in the freezer!
You will LOVE my Chicken and Vegetable Parma Balls recipe, so tasty and a favourite of mine – and the kids!
This recipe makes a LOT and I love to freeze half of it for another time.
Another family favourite is this Vegetarian Shepherd's Pie. It can be frozen both straight from the oven or portioned into containers for an easy meal.
There is no need to buy Chicken Pies when they are this easy to make at home! These Pies are also perfect to freeze and have on hand when you need them.
If you need to hide the veggies try my Mac and Cheese with Hidden Veggies, they won't know the difference!
It really is simple to make this Quiche Lorraine Recipe – even the pastry! It can be frozen as a whole pie or sliced into pieces.
These classic Beef and Vegetable Rissoles are incredibly versatile. You can serve them with mash and vegetables or pop them into a bread roll for a yummy homemade burger.
You also need to give this Chicken Rissole recipe a try!
It doesn't get easier than this delicious Curried Sausage Pasta recipe! This is a great family friendly meal and any leftovers can be frozen.
For a quick and freezer friendly meal you can't go past this Beef Kofta.
Looking for more?
You can find more great family meals in our books and eBooks, shop the entire range of ebooks and books here