One of the main reasons why I bought our Thermomix was to help make my life easier when it came to preparing meals for our family.  During the first few months after receiving it, I found myself using it mainly for ALL the sweet stuff and neglecting it when it came to making meals for our family.  I wanted to change this and started off by making myself use it to make just one dinner each week and this quickly turned into using it to make dinner (or at least part of it) most nights of the week.  I know there are a lot of people out there who also don't use their Thermies a lot when it comes to family meals, so I've put this post together which includes a week of family friendly Thermomix dinners – enjoy!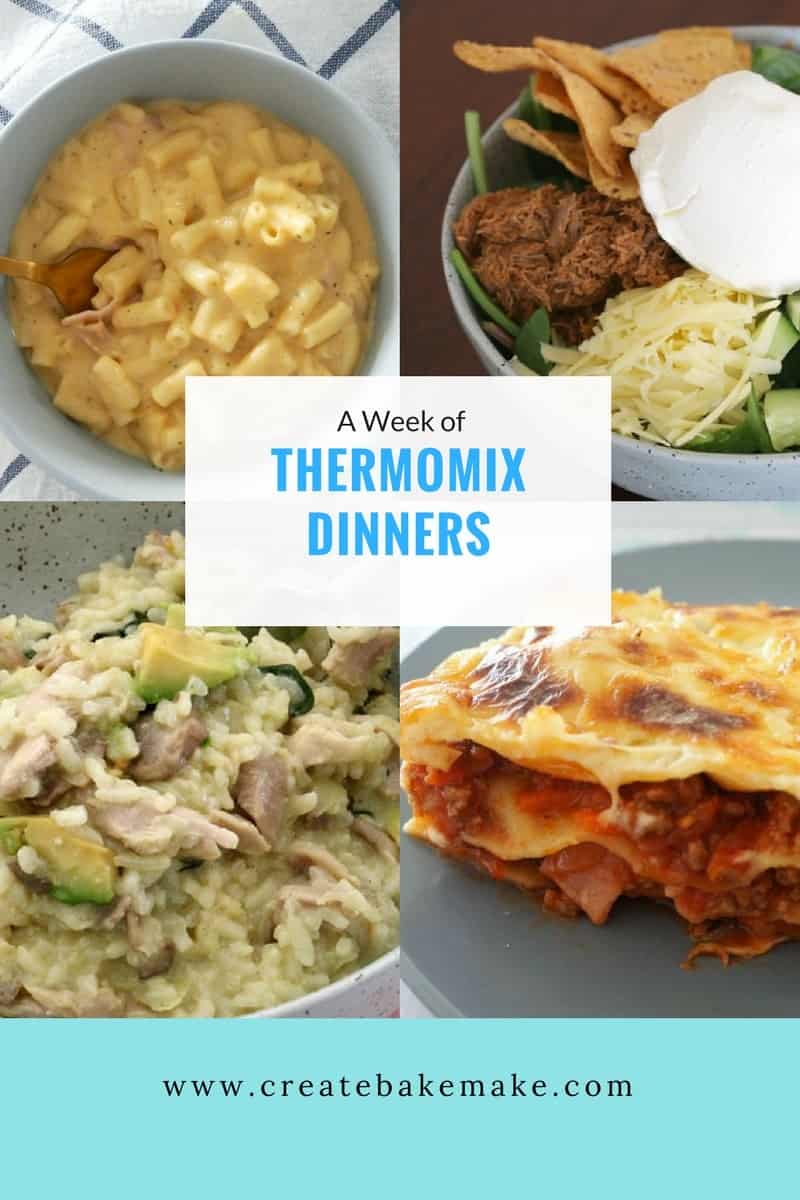 It's never been easier to make Lasagna thanks to my Thermomix! We all love this Thermomix Lasagna recipe, especially as it has a chunky meat filling!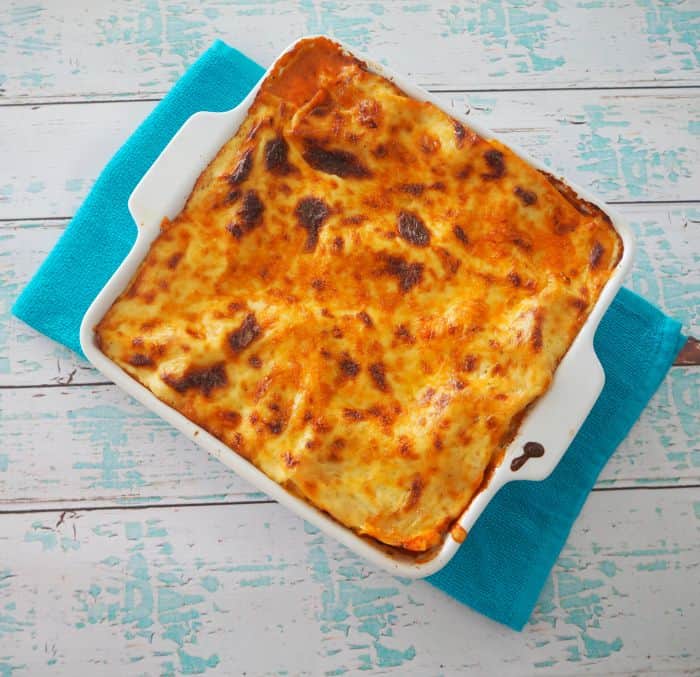 My kids LOVE all things pasta and this Thermomix Mac and Cheese with Hidden Veggies always gets eaten.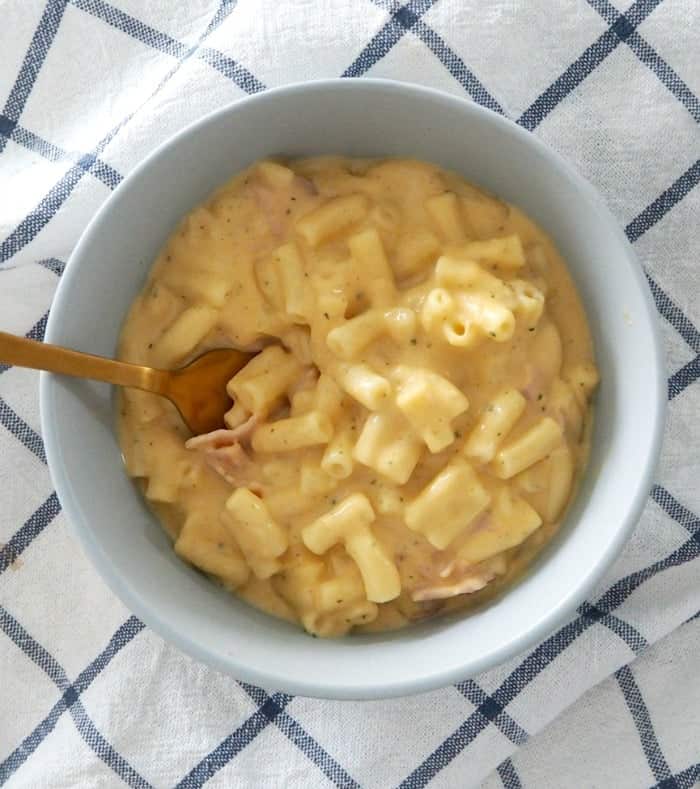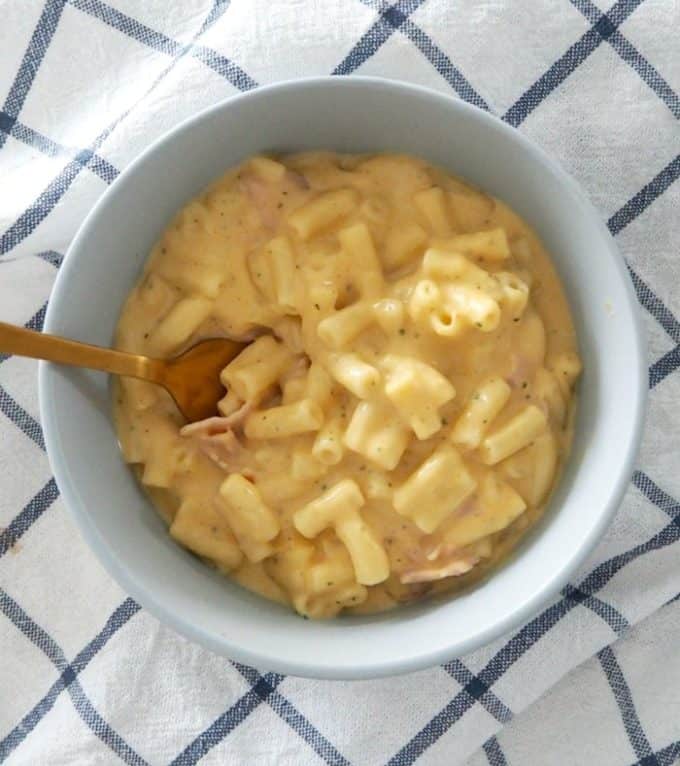 For an easy meal, you can't go wrong with these Zucchini and Cheese Fritters, I like to serve them alongside some roasted veggies or even homemade potato wedges.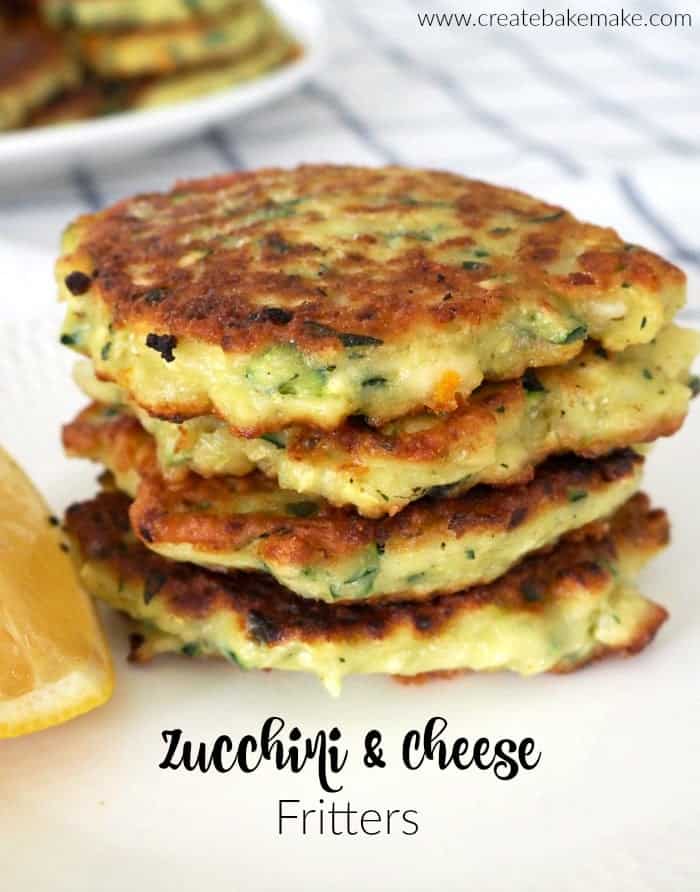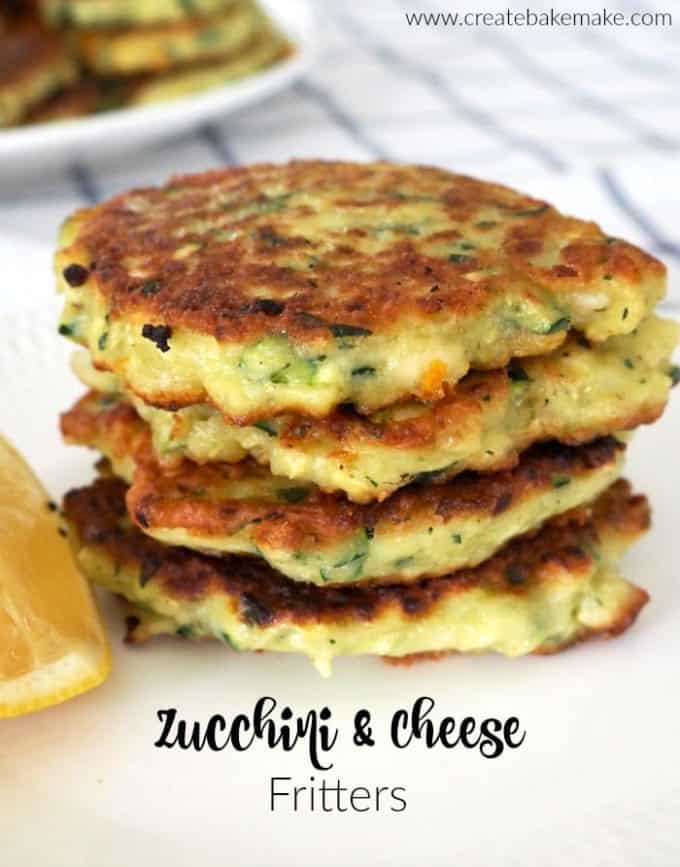 This Ham and Veggie Slice couldn't be easier to make in the Thermomix, and it's a great way to clear out any veggies I have left in the fridge at the end of the week.
Risotto also makes a regular appearance on our dinner table and this Thermomix Chicken and Mushroom Risotto is one of our favourites.
My kids LOVE these Thermomix Mexican Beef Bowls and I do too!
Soup is another easy meal to make using your Thermomix and we all enjoy this simple Chicken Noodle Soup recipe.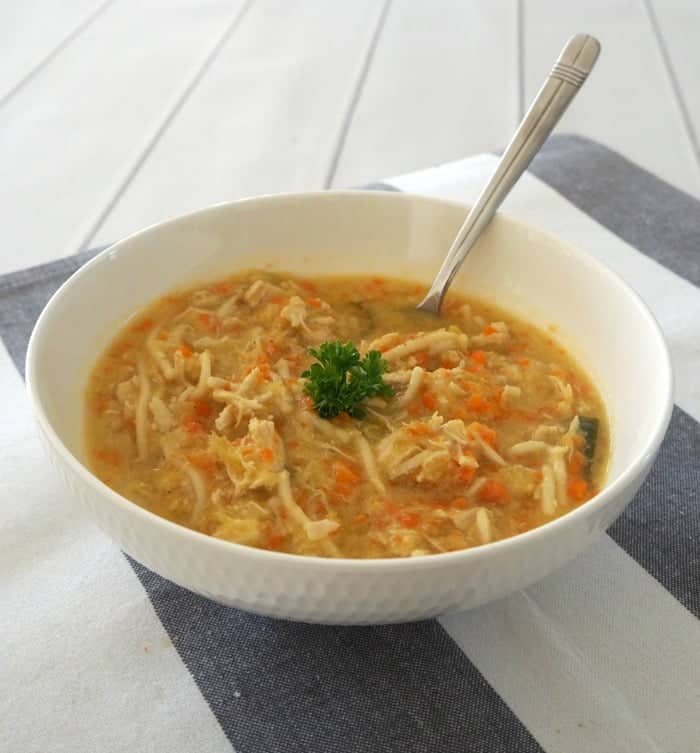 For more easy Thermomix Dinner recipes, check out this post.
You can also find more Thermomix Dinners inspiration in our 'A Month of Thermomix Dinners' and 'Thermomix Family Dinners and Desserts' eBooks – or buy both for just $20!!