Looking for the Best Rocky Road Recipes? Well you've found them! I've pulled together a collection of  Rocky Road Slices, Puddings, Cheesecakes and more!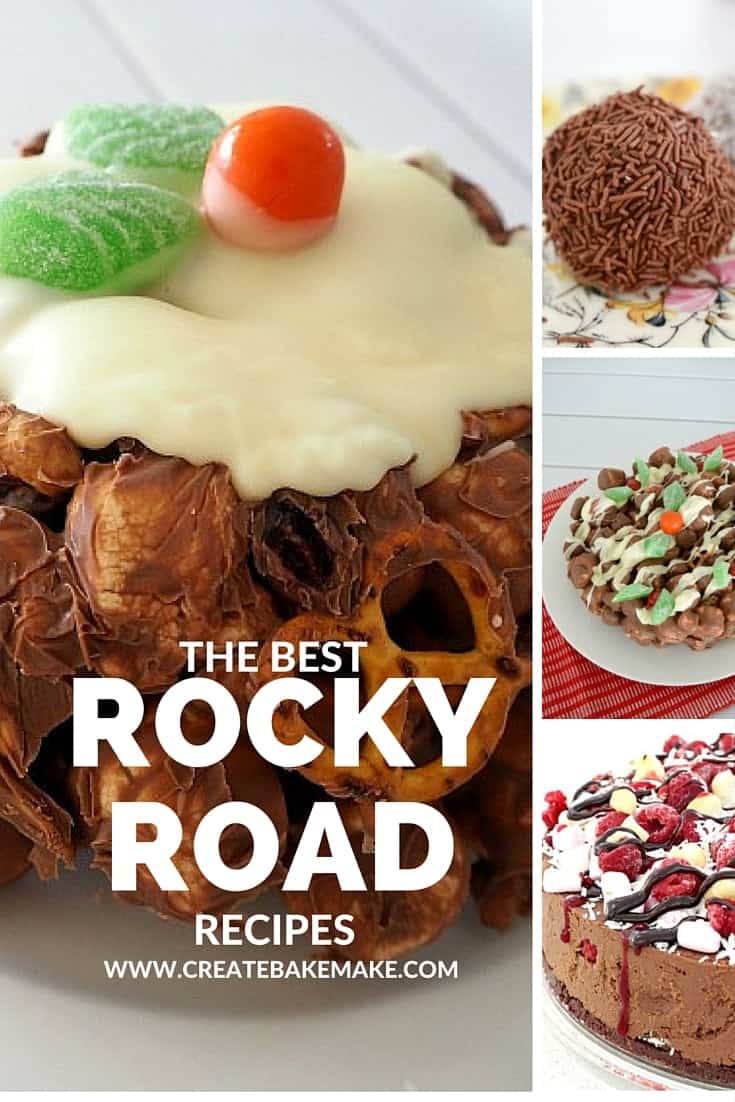 When I think about classic Christmas recipes, Rocky Road is one of the first things which comes to mind, however this delicious dessert really can be enjoyed all throughout the year.  I love it in ANY form, white/dark or milk chocolate, with/without nuts and the more creative it is the better!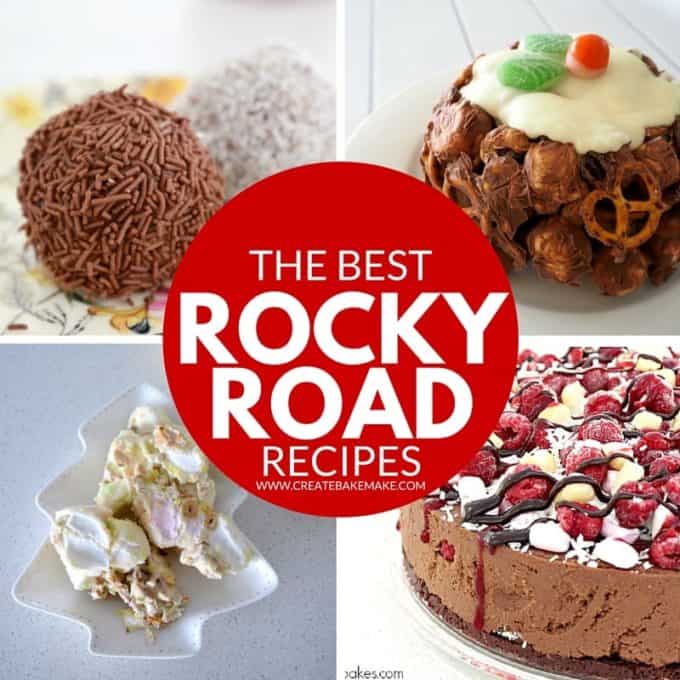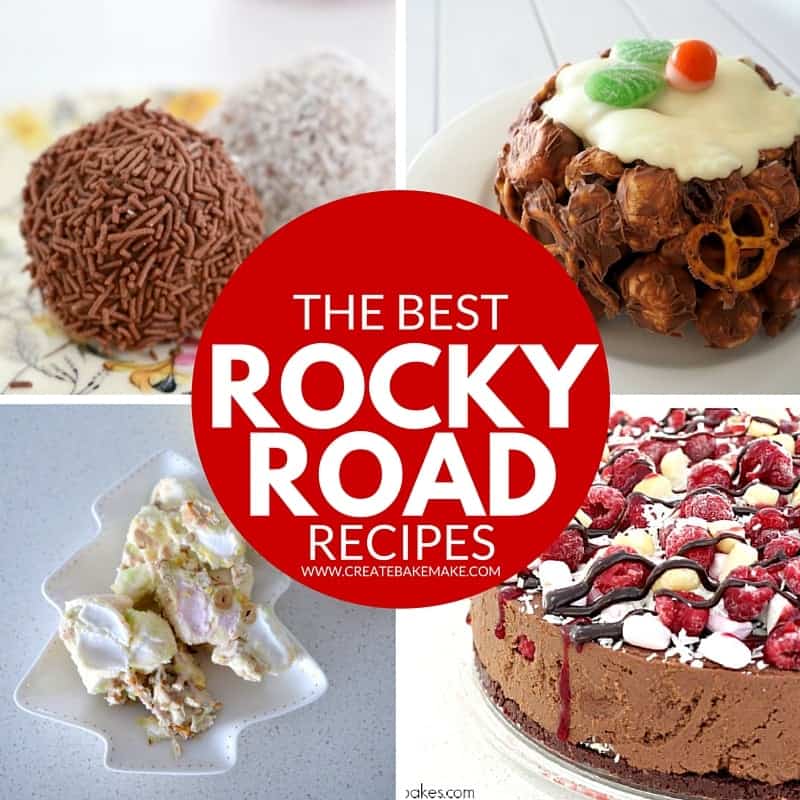 To celebrate this delicious dessert, I've put together a collection of the best recipes going around and there really is something here for everyone with the inclusion of Rocky Road Brownies, Christmas Wreath, Cheesecake and more!
Rocky Road Christmas Pudding Recipe
This simple Rocky Road Christmas Pudding will make the perfect dessert for your Christmas celebrations.
Check out this recipe
Caramilk Rocky Road
CARAMILK ROCKY ROAD IS THE PERFECT HOMEMADE TREAT – FILLED WITH MARSHMALLOWS, MALTESERS AND ROASTED ALMONDS.
Check out this recipe

Rocky Road Chocolate Brownie
Rocky Road is simply a magic way to get as many delicious flavours in one mouthful as you can! This Rocky Road Chocolate brownie combines two of my favourite things.
Check out this recipe


Caramel Popcorn, Peanut and Turkish Delight Rocky Road
The most deliciously over-the-top Caramel Popcorn, Peanut & Turkish Delight Rocky Road ever!!! This is one for the total chocoholics out there!
Check out this recipe


White Chocolate and Raspberry Rocky Road
This White Chocolate and Raspberry Rocky Road has just 5 ingredients and is as colour co-ordinated as it is delicious!
Check out this recipe

4 Ingredient Clinkers Rocky Road
It doesn't get easier (or more delicious!) than this 4 Ingredient Clinkers Rocky Road Recipe!
Check out this recipe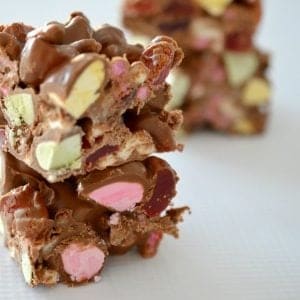 Easter Egg Rocky Road
This four ingredient Easter Egg Rocky Road takes less than 10 minutes to prepare and is the perfect no bake Easter recipe to enjoy with family and friends.
Check out this recipe

Rocky Road Cheesecake
Say hello to the best ever No-Bake Rocky Road Cheesecake! A milk chocolate cheesecake topped with marshmallows, raspberries, nuts and more!
Check out this recipe

Clinkers Rocky Road Wreath
Want a totally delicious, ridiculously over the top Christmas dessert recipe? This Clinkers Rocky Road Wreath is exactly that and so much more! Filled with Peanut M&Ms, Clinkers, Jaffas, marshmallows, crushed peanuts, coconut and chocolate… this is one super decadent treat!
Check out this recipe
White Chocolate Rocky Road
A delicious 5 ingredient White Chocolate Rocky Road recipe that is perfect for Christmas and the holidays! Made in 10 minutes using white chocolate, marshmallows, Turkish delight, coconut and pistachios.
Check out this recipe

Love these Rocky Road Recipes and looking for more?
You might also enjoy:
I have also put together this collection of my favourite No Bake Christmas Recipes and you can also find more No Bake Christmas Recipes in our eBook – also available in a Thermomix edition.