I only started making my own Cannelloni a few years ago.  I had a preconceived idea that it would take hours to create the filling and then stuff it into the little tubes.  When I finally did give in a give it a go (one lonely night whilst home alone) I was pleasantly surprised  at how little effort and time was needed to recreate one of my favourite restaurant meals.  Of course it's not quite as good as my favourite Italian restaurants version, but it's enough to satisfy me.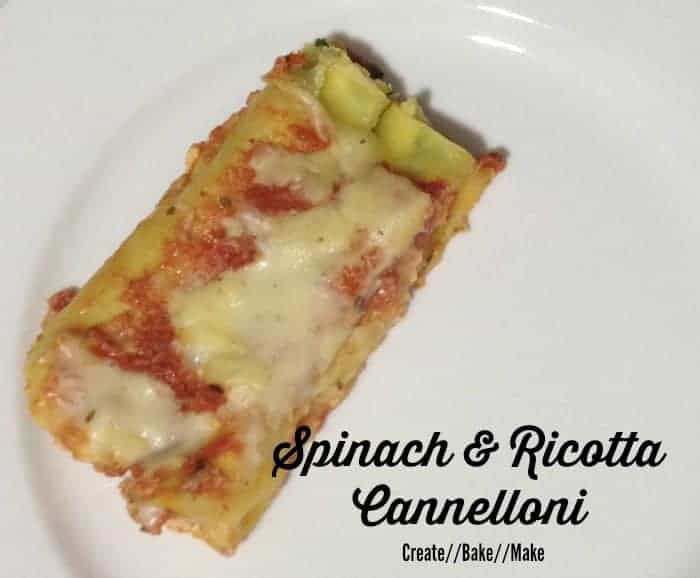 It had been awhile since I made Spinach and Ricotta Cannelloni Cannelloni, in fact I'd never made it for the boys.  There was really no reason why I hadn't made it, I mean I have two pasta loving toddlers living under our roof.  Fortunately we were recently gifted  a box of Cannelloni Pasta and a jar of Ricotta Pasta Sauce from Barilla, so of course the first thing I made was Spinach and Ricotta Cannelloni!
We'd never tried the Ricotta Pasta Sauce before, and I wasn't sure if it would be too strong for the boys. I needn't have worried, they both quickly demolished their first "tube" before our Big Boy requested more.  While the boys were happy to just be served their pasta, us big people enjoyed ours with a basic side salad.
 You will need:
1 box of Cannelloni Pasta
1 jar of Barilla Ricotta Pasta Sauce
500g of fresh Ricotta
½ cup of finely grated parmesan cheese
1 teaspoon of nutmeg
1 egg
150g of baby spinach, roughly chopped
Salt and Pepper to taste
1 quantity of cheese sauce – recipe here
 Let's put it together!
– Preheat your oven to 180 degrees.
– In a large baking dish, spread approximately half of the Ricotta Sauce over the base.
– In a large bowl add the ricotta, egg, nutmeg, spinach, parmesan cheese and salt and pepper. Mix well until combined.
– Usina a teaspoon, carefully push ricotta mixture into the cannelloni.  When filled, place in baking tray.
– Set baking tray aside and prepare your cheese sauce following this recipe.
– Spread the remaining Pasta Sauce over the top of the filled pasta, before carefully pouring over the hot cheese sauce.  Season with salt and pepper to taste and sprinkle with an extra ⅓ cup of finely grated parmesan cheese.
– Place the baking tray in the oven and bake for 45 minutes or until the pasta has cooked through and the cheese has started to brown and is bubbling.
Enjoy!
What is your favourite restaurant meal that you also make at home?
** This is not a sponsored post.  Barilla generously gifted us a hamper of their products to enjoy.