This collection of Easy Soup Recipes has something for everyone with Classic Tomato, Potato Bacon and Leek, Minestrone Soup, Chicken Noodle Soup and more included. You will find most of these recipes can be prepared in 45 minutes or less and you will also find Thermomix and conventional instructions included.
The Best Easy Soup Recipes!
I LOVE this Chicken Tortilla Soup and so do the boys – and not just because it has 'chips' on top of it!
Easy Chicken Tortilla Soup
This easy Chicken Tortilla Soup recipe will quickly become a family favourite. Both conventional and Thermomix instructions included.
Check out this recipe
Chicken and Corn Soup is one of my husbands favourite soups and this is our go to recipe. You can find the Thermomix instructions here.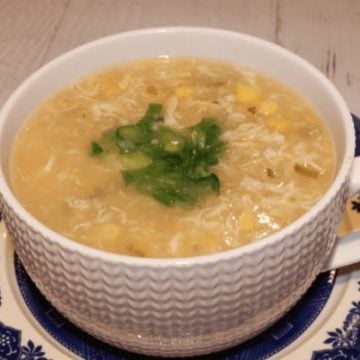 This Creamy Cauliflower Soup with Parmesan and Bacon is one of our favourites.
Creamy Cauliflower Soup
The ultimate healthy and creamy cauliflower soup… that's made with absolutely NO cream at all! Low fat, low calorie, low carb and totally delicious!
Check out this recipe
This Roast Pumpkin Soup is simple and delicious – my favourite type of recipe!
Pumpkin Soup
A rich and creamy classic roast pumpkin soup recipe that's so simple to make… try it served with crispy bacon, a swirl of cream and lots of crusty buttered bread for the ultimate comfort food meal.
Check out this recipe
This simple Vegetable Soup recipe is both budget and family friendly. You can also make it in advance and store in the freezer for up to three months.
Vegetable Soup Recipe
This family friendly Vegetable Soup recipe feeds a crowd and is great for all ages. It's freezer friendly and Thermomix instructions are also included..
Check out this recipe
This Potato Bacon and Leek Soup is packed with flavour and always a favourite.
Potato Bacon and Leek Soup
This easy Potato Bacon and Leek Soup makes a great meal for the whole family! Both regular and Thermomix instructions are included below.

Check out this recipe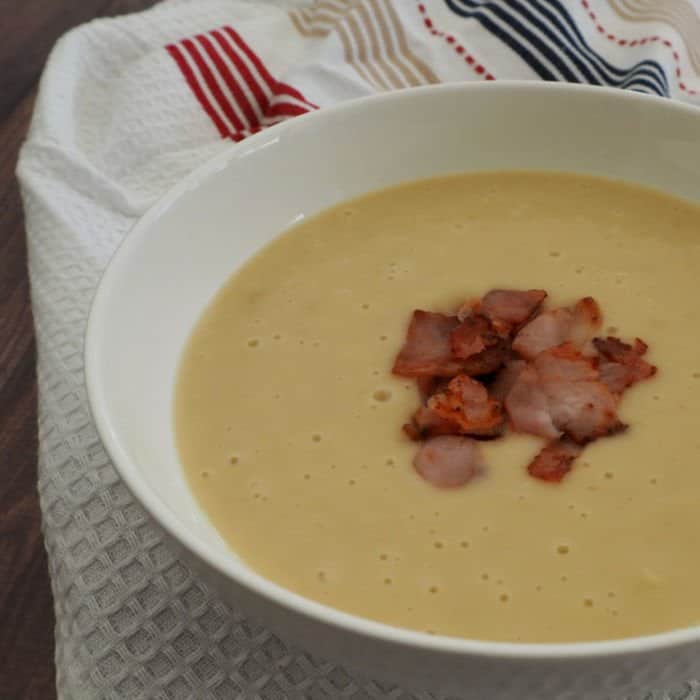 Comfort food at it's best! This Simple Chicken Noodle Soup is packed with flavour and could't be easier to make!
Simple Chicken Noodle Soup
This simple Chicken Noodle Soup recipe is the perfect meal to end the day with. It can be made using any leftover vegetables and can also be made using a Thermomix.
Check out this recipe
A quick midweek meal that is full of veggies and will be enjoyed by the whole family!
Tomato Soup
A healthy vegetable-packed winter tomato soup recipe that makes a hearty and delicious midweek meal… have it on the table in 45 minutes!
Check out this recipe
Made using simple ingredients, this Chicken and Rice Soup is a great winter warmer.
Chicken and Rice Soup
This Chicken and Rice Soup is a hearty, healthy and nourishing meal. With the goodness of vegetables and the addition of rice, this flavour-packed soup will be on the table in just 1 hour! A delicious and simple midweek family dinner.
Check out this recipe
Creamy Zucchini Soup
A healthy and creamy zucchini soup recipe that's ready to eat in less than 30 minutes! An easy vegetarian soup that makes a tasty lunch or midweek dinner. Plus it's a great way to use up those excess zucchinis when in season!
Check out this recipe
Looking for more easy dinner ideas?
Why not check out our collection of books and eBooks – you can shop the full range here.