This Carrot Cake Muesli Slice is a great way to smuggle some extra veggies into the kids!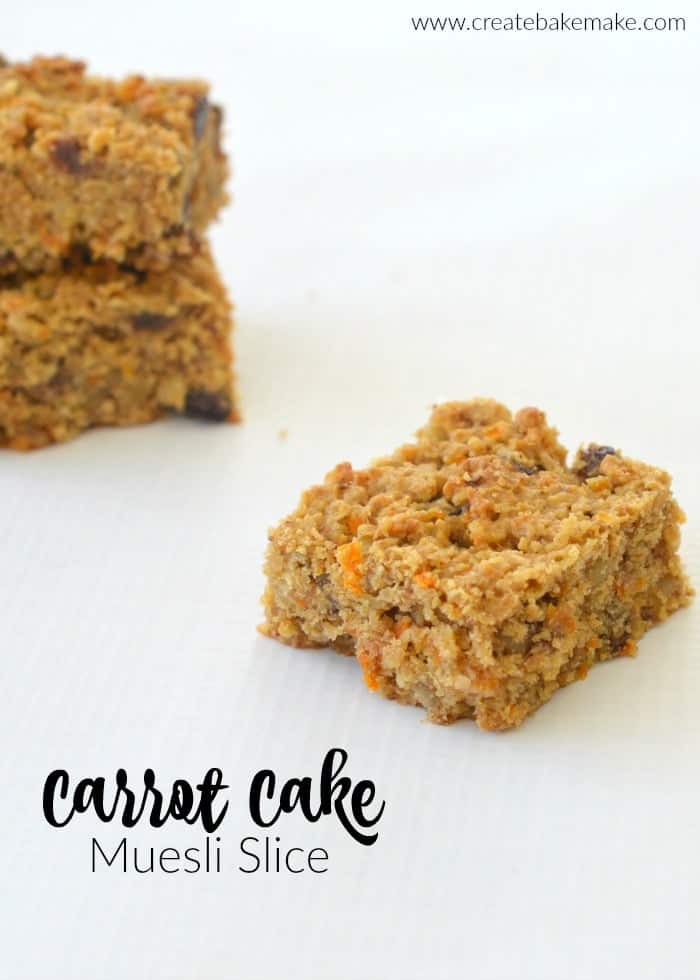 This Carrot Cake Muesli Slice recipe is inspired by my Mum's Classic Muesli Slice recipe which is a staple in our house.  I decided to try and make this carrot cake version after enjoying a gorgeous piece of carrot cake while out with friends in an attempt to still enjoy a healthier version of one of my favourite cakes.
I made this recipe while the boys were outside playing so that they didn't see that I was adding carrots, however this is certainly a great recipe for the kids to help you make too.  To keep it school friendly I didn't add walnuts, however you can add them if you like.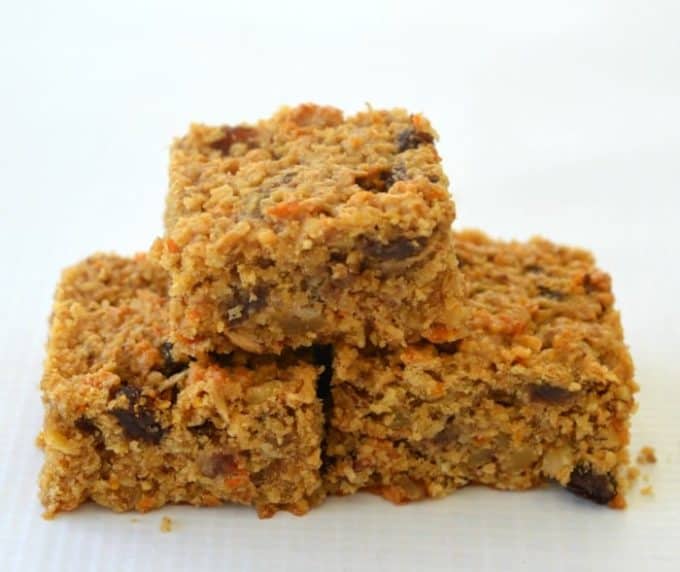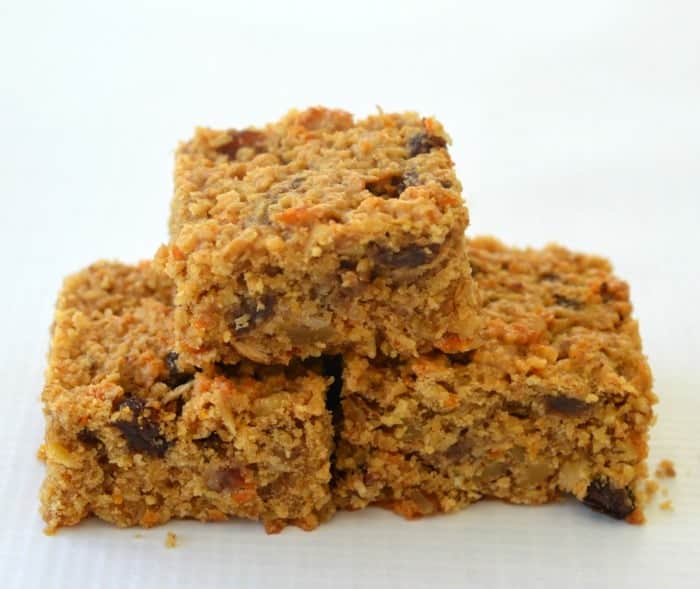 This slice is soft, chewy and a little crumbly and the perfect way to satisfy my Carrot Cake cravings in a guilt free manner.  After a close examination of this 'special muesli slice' the boys both tried it and gave it a big thumbs up – thank goodness!
Thermomix Carrot Cake Muesli Slice Instructions
Line a 28 x 18cm slice tin with baking paper and set aside until needed. Preheat your oven to 190 degrees.

Cut the carrots into quarters and place into your thermomix bowl and use the 1 sec turbo function 4 – 5 times to grate. Transfer to a separate bowl until needed.

Without washing the bowl, add the butter and rice malt syrup ot your thermomix bowl and cook for 2 minutes, 60 degrees spped 2.

Scrape down the sides and add the rolled oats, wheat germ, wholemeal flour, brown sugar, desiccated coconut, raisins, eggs and the  grated carrot you set aside earlier and mix for 20 seconds on speed 4 reverse.

Scrape down the side of the bowl and mix for a further 10 seconds speed 4 reverse.

Pour the mixture into your prepared tin and gently smooth the surface.

Place in the oven and bake for 25 minutes or until the top is golden.

Allow the slice to cool completely in the tin before carefully removing it and cutting into squares.
Enjoy!