Who doesn't love easy salad recipes?  All  of these salad recipes are simple to put together and most importantly, taste great!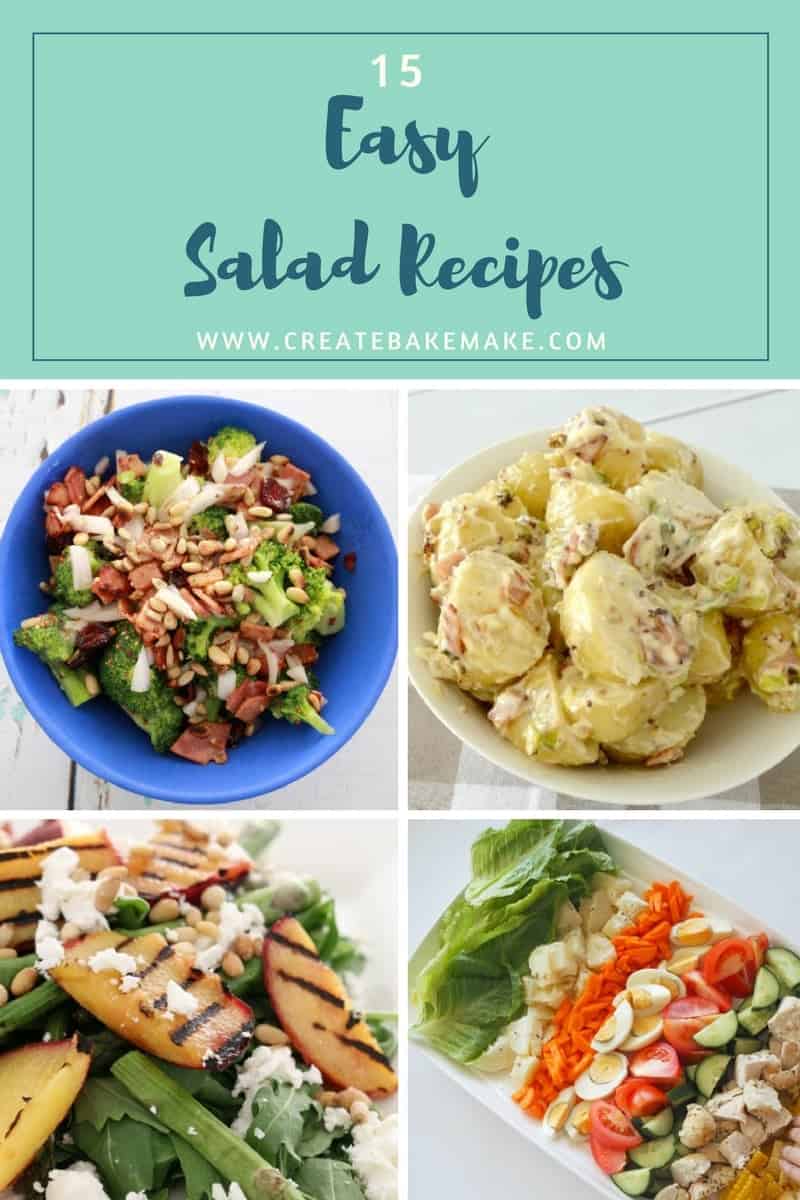 I love to make (and eat!) salads throughout the year, but there is something extra enticing about sitting down to a big plate (or bowl) of a delicious homemade salad during the warmer months. In this collection I have included some of my favourite salad recipes (hello Chicken Cobb Salad!) plus a few salad recipes that I can't wait to try. I hope you enjoy them!
This Crunchy Noodle Salad with Almonds is one of my all time favourites!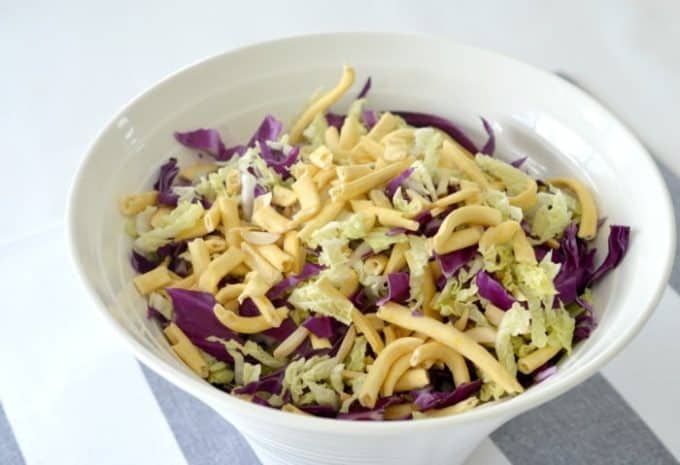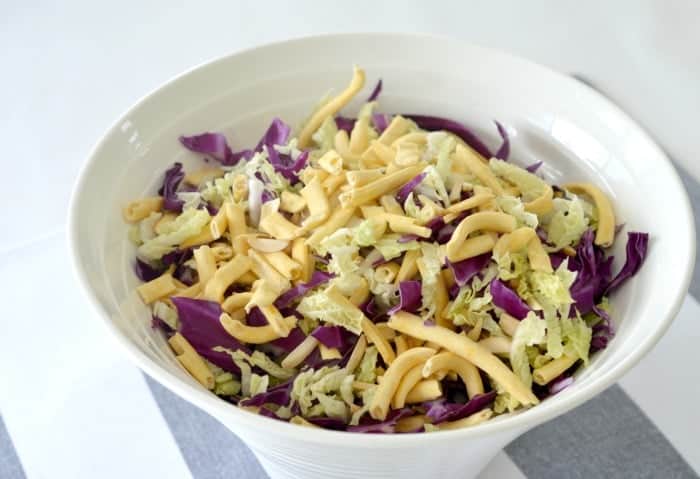 You guys sure love this easy Potato Salad recipe, it's one of the most popular recipes on the blog!
and you can watch how to make it here!
If you are looking for a warm salad, try this yummy Roasted Vegetable Salad.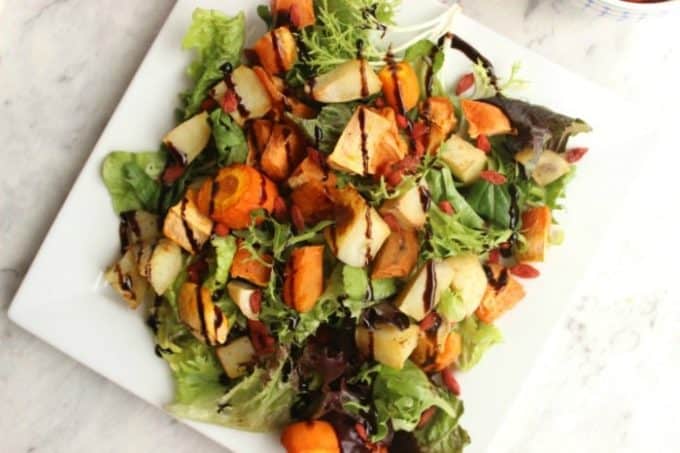 My Apple Coleslaw with Walnuts is another favourite in our house.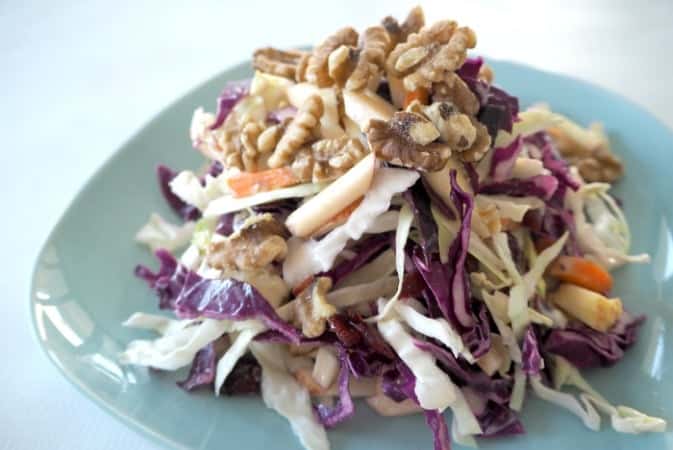 I'm a bit in love with this Roast Pumpkin, Beetroot, Feta and Quinoa Salad from The Plumbette.
And Bec's Easy Curried Brown Rice Salad also looks amazing.
You will love this Moroccan Chicken Salad from Bake Play Smile!
My light Pasta Salad is a healthier version of the classic Pasta Salad recipe.
This Cobb Salad is the perfect meal for the family!
And so is this family friendly Chicken Caesar Salad.
This Broccoli, Bacon and Cranberry Salad is one of my favourite ways to eat Broccoli!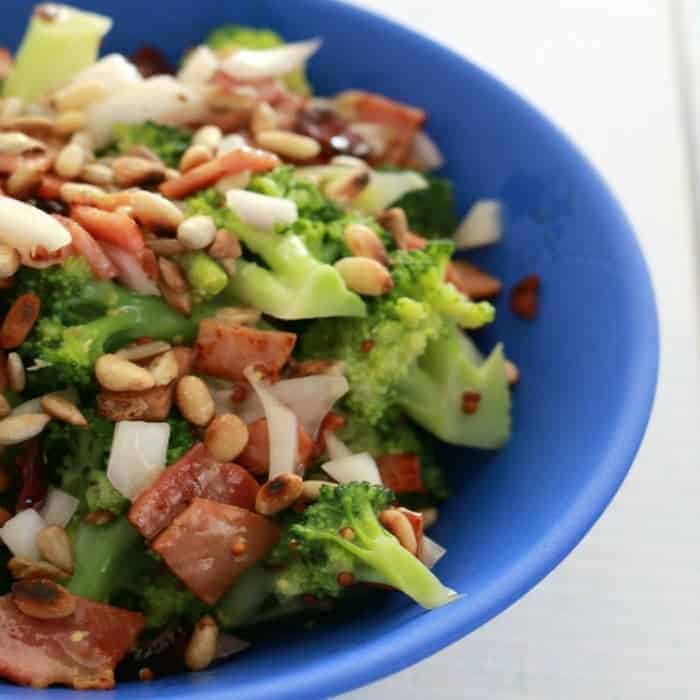 For something light and simple, you can't go past this Peach, Asparagus and Feta Salad.
I made this Poached Chicken and Noodle Salad from Boiled Eggs and Soldiers over the weekend – it's soooo good!
If you haven't tried this Thai Beef Salad, you need to change that asap!
My Warm Chicken Salad takes no time to put together.
What's your favourite easy Salad recipe?
For more yummy recipes, check out our 'Summer Recipes' eBook here.
You can browse all of our ebooks and books here.