I've put together this collection of my favourite Budget Friendly Family Meal Ideas – I hope you love them as much as we do!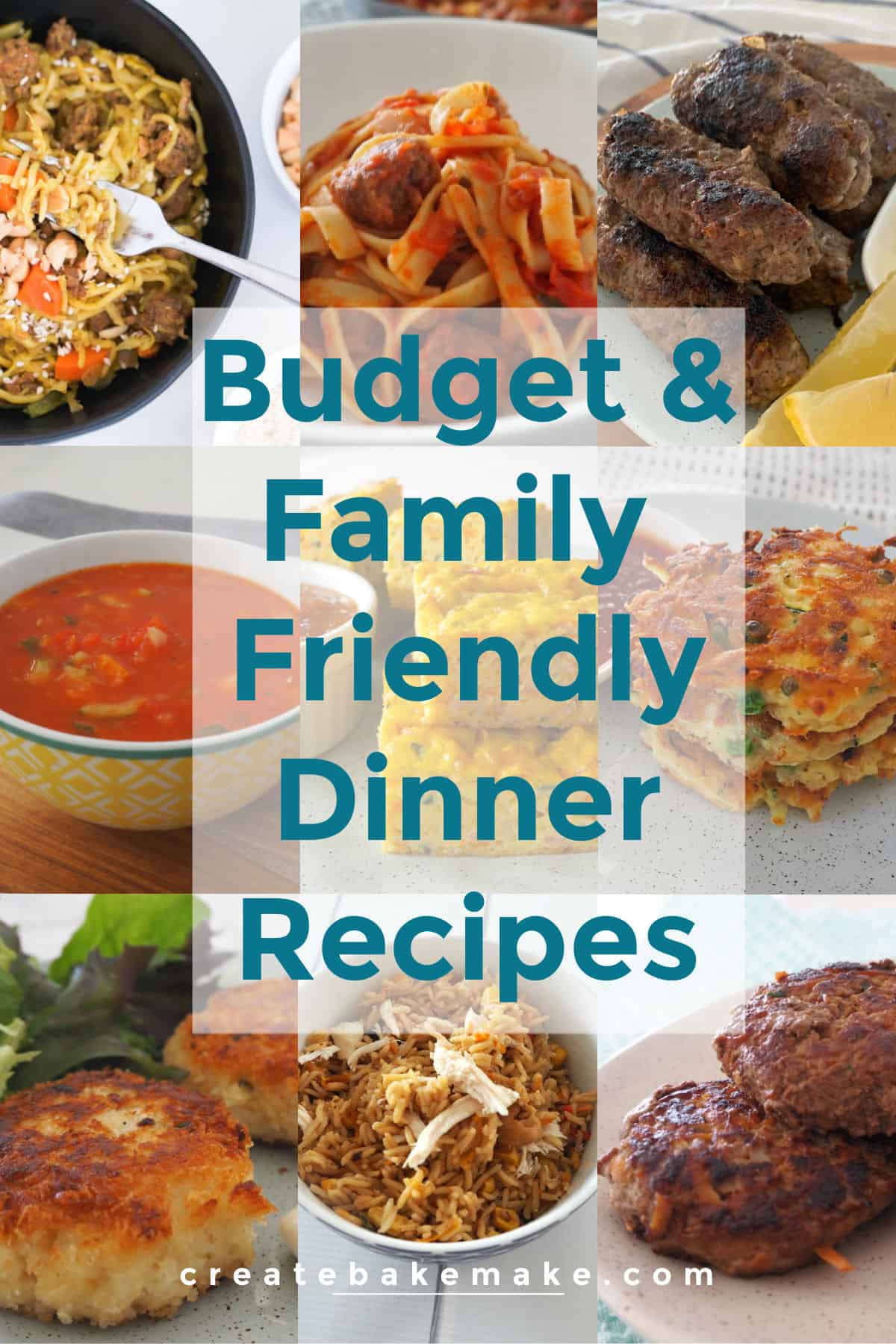 We have spent quite a lot of time over the years trying to drive down not only the how much we spend each week on groceries, but also reducing the amount of food that we waste.  I know the word 'budget' means different things to different people, but in the post, it's all about recipes that:
Include pantry staples,
Ingredients can be substituted with what you have,
Basic ingredients,
Fairly low cost ingredients
Now, let's go and check out my favourite budget family friendly meal ideas!
I think this Quick Sausage Pasta is a great way to kick off this recipe collection. You can use as many or few sausages as you like and by cutting them into smaller pieces, the meat will go further. This recipe is also a great way to use up leftover veggies, simply grate them and add to the sauce.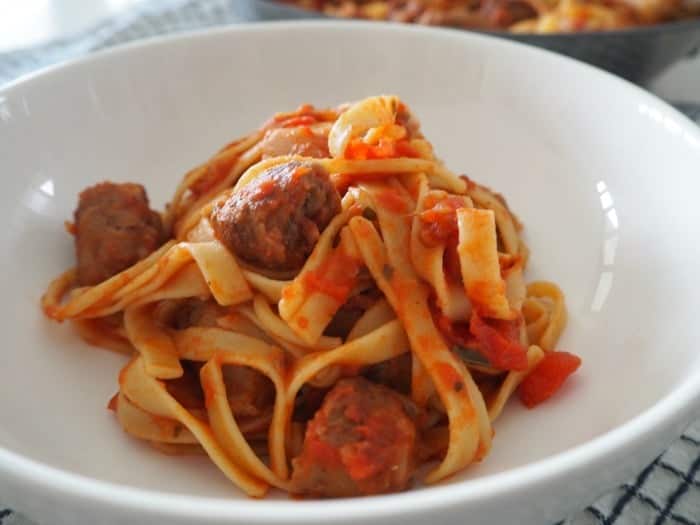 Next is my easy Zucchini Slice recipe, again you can substitute the vegetables to use what you have. You can also use either bacon or ham – or you can leave it out for a vegetarian version.
I couldn't not include this classic Beef and Vegetable Rissole recipe in this collection! I grew up eating these pretty regularly and they are now a favourite of my kids too.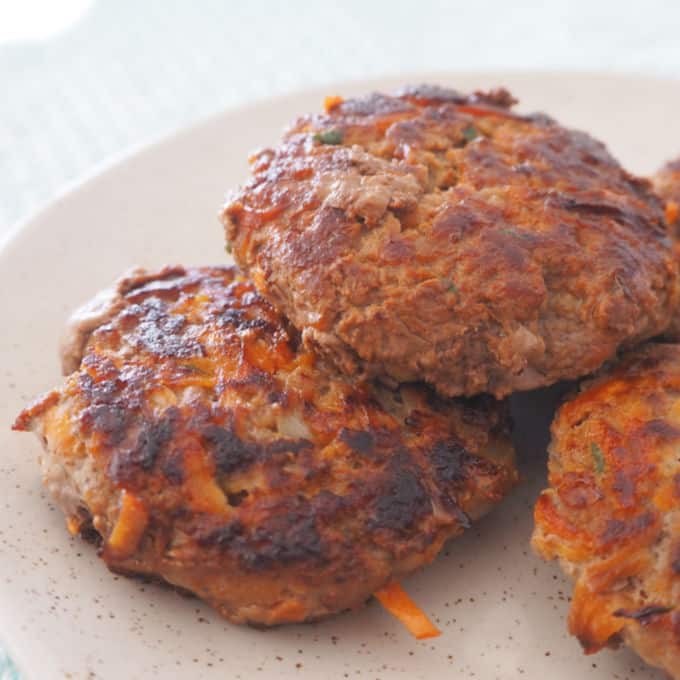 This Noodle and Beef Chow Mein is simple to make, freezer friendly and simple to adapt to suit your needs.
Beef Koftas are another budget family friendly meal and you can serve them with pretty much whatever you want!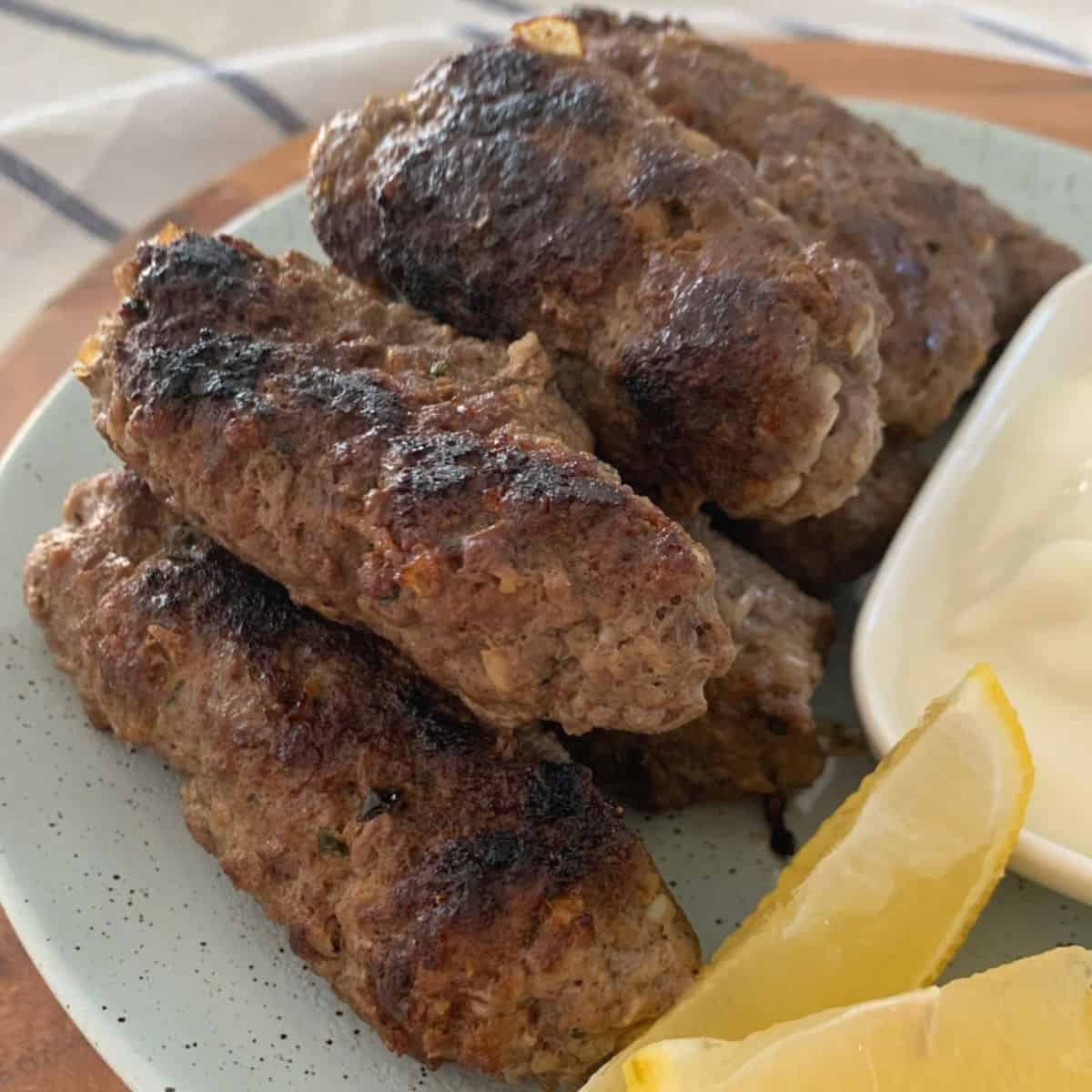 If you follow me on Instagram you will see that I make a version of this Impossible Pie recipe VERY regularly. I love that I can use whatever ingredients I have in the fridge and pantry, it's freezer friendly and the kids can also take it to school in their lunch boxes.
This Bacon Pasta Bake by VJ Cooks will be a winner with the kids.
This Sausage and Vegetable Tray Bake couldn't be easier to make!
Fritters are also a great budget family meal idea, you can find all of my fritter recipes here or you might like to try these Vegetable Fritters.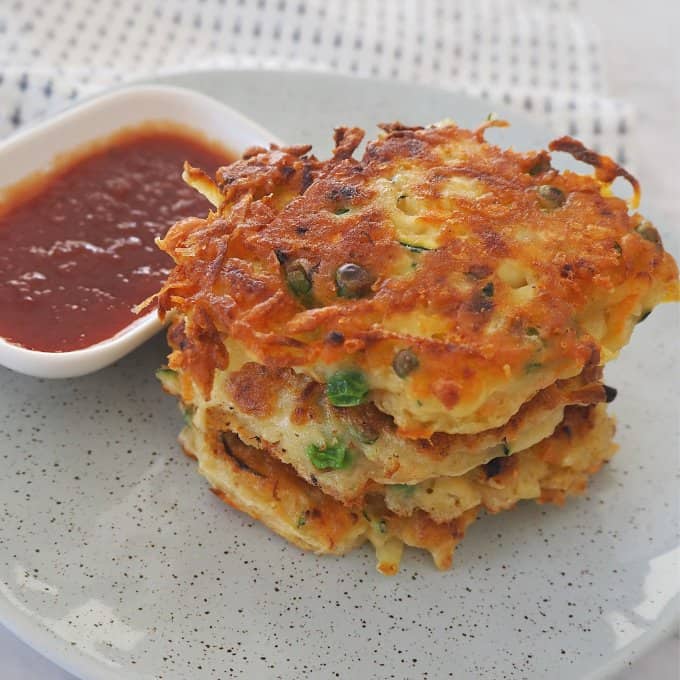 Make the most of in season Cauliflowers with this Cauliflower Cheese Pasta Bake!
This Vegetable Soup is packed with flavour and you can use either frozen or fresh vegetables.
Have leftover chicken? This Chicken and Vegetable Fried Rice is the recipe for you! Again you can use either fresh or frozen veggies for this recipe and substitute the ingredients for what you have.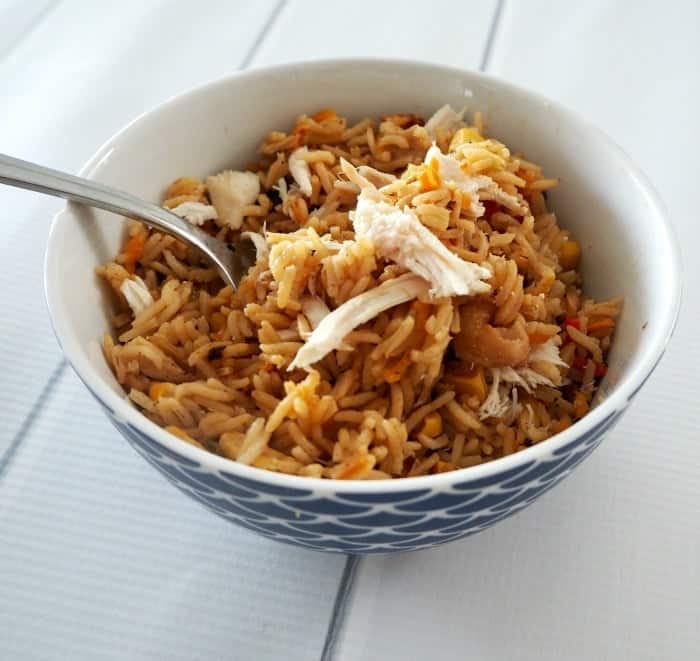 You can't go wrong with this classic Egg and Bacon Pie from Just a Mum Who Bakes.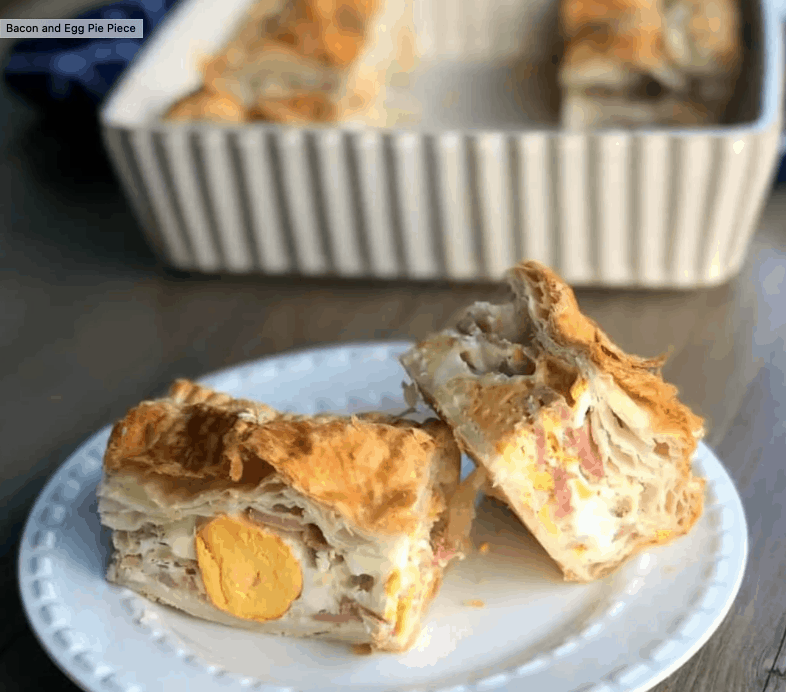 My kids all love this Curried Sausage Pasta Bake – and I can make it stretch even further when serving it with some extra veggies.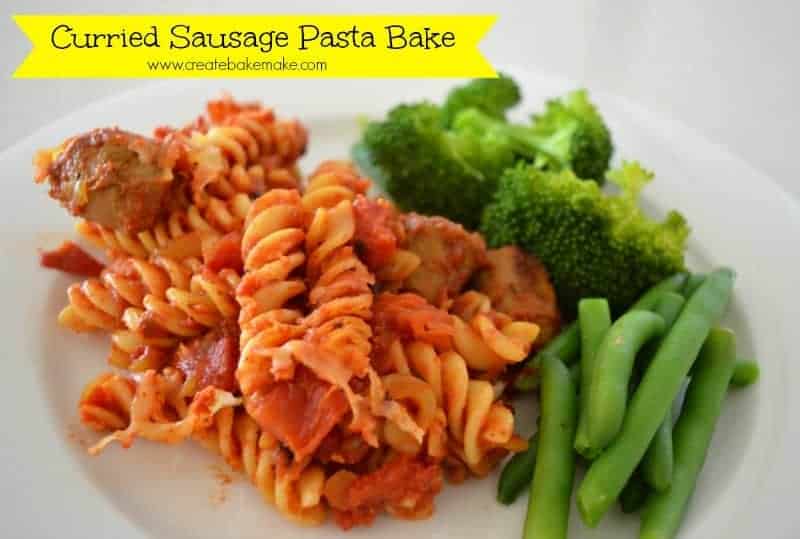 My easy Fish Cakes are perfect to use up leftover fish and mashed potato.
For a different version, these Tuna Cakes from VJ Cooks are also delicious!
Enjoy!
If you are looking for more simple family meal ideas, you might want to also check out this collection of freezer friendly dinners. You can also find more dinner ideas in our Family Dinners Made Easy Book – also available in a Thermomix edition.