Love Caramel Easter Eggs? This Caramel Easter Egg Rocky Road is for you!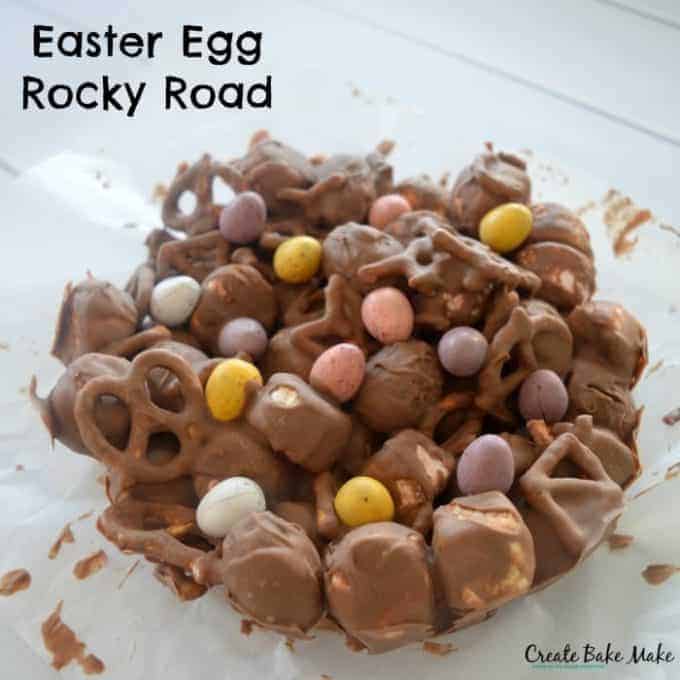 I'm going to start off by letting you in on a little secret – I am addicted to caramel easter eggs.  There is something about the sweet hit of caramel you get when you bite into one of the little treasures that makes it hard for me to stop at just one…. or two!
So it's really no surprise that when I started to think about making an Easter rocky road creation, that it naturally had to include caramel easter eggs so my 'Caramel Easter Egg Rocky Road' was born.
If you can stop at just one slice of this, then you sure have a lot more willpower than me!  Because this is such an easy recipe to put together (perfect for my little helpers) I'm going to make it again at Easter to give to the boys kindy teachers for a little gift.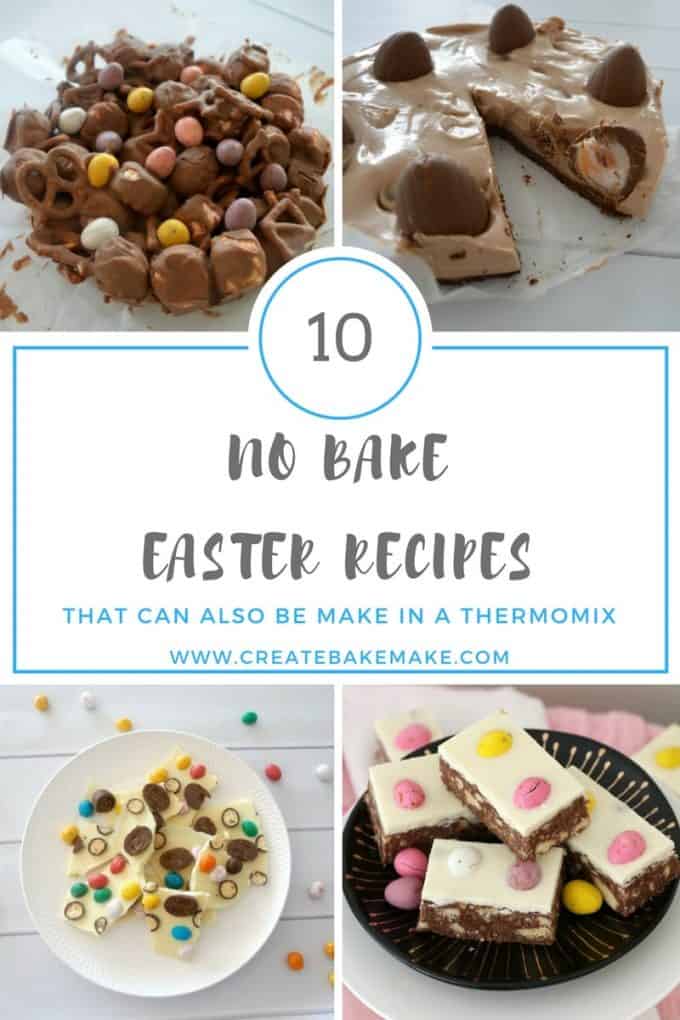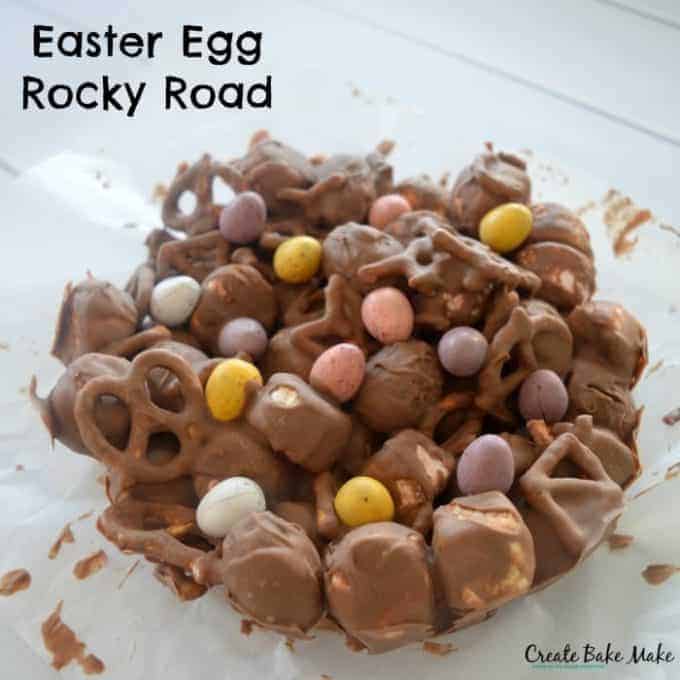 Caramel Easter Egg Rocky Road
Ingredients
200

g

of milk chocolate

100

g

of marshmallows

1

cup

of mini salted pretzels

2

bags of caramel easter eggs

1

box of mini easter eggs
Instructions
Line a 20cm round cake tin with baking paper leaving plenty hanging over the edges and set aside until needed.

Remove the foil from the caramel easter eggs and place them into a bowl until needed.

Prepare the rest of your ingredients, so they are ready to add as soon as they are needed.

Break the milk chocolate into squares before placing it into a microwave safe bowl. Cook it in the microwave for 30 second spurts (stirring in between each addition) until the chocolate has almost melted. Remove the bowl from the microwave and stir until the chocolate has completely melted.

Add the marshmallow, mini pretzels and caramel easter eggs to the melted chocolate and mix with a large metal spoon until all the ingredients are covered with melted chocolate.

Pour the mixture into the prepared cake tin and use a spoon to gently spread the mixture across the tin.

To decorate, place a few of the mini eggs on top.

Place the cake tin into the fridge for 2 hours, or until the chocolate has set.

Use the overhanging baking paper to carefully remove the rocky road from the cake tin and using a warmed sharp knife, cut into pieces
Nutrition
Serving:
0
g
Calories:
0
kcal
Carbohydrates:
0
g
Protein:
0
g
Fat:
0
g
Saturated Fat:
0
g
Polyunsaturated Fat:
0
g
Monounsaturated Fat:
0
g
Trans Fat:
0
g
Cholesterol:
0
mg
Sodium:
0
mg
Potassium:
0
mg
Fiber:
0
g
Sugar:
0
g
Vitamin A:
0
IU
Vitamin C:
0
mg
Calcium:
0
mg
Iron:
0
mg
Are you secretly happy when easter eggs go on sale early?
What's your favourite flavour?