With ANZAC Day fast approaching, it only seems fitting to share this recipe for easy Anzac biscuits.  A few years ago I was curious as to how these yummy biscuits got their name.  The story goes that during World War 1, the wives/mothers of serviceman made a version of these biscuits to send overseas to the soldiers.  They came up with the recipe for the biscuit we have all come to love as the ingredients all keep well and they were easy to transport.
I love these easy Anzac biscuits, but they are one of those goodies I only seem to make when ANZAC Day approaches.  After eating three biscuits fresh from the oven, it's probably a  good idea to only make them once a year!  I like my biscuits to be a little chewy in the middle. If you are a fan of a super crispy biscuit, just add a couple of minutes to the baking time.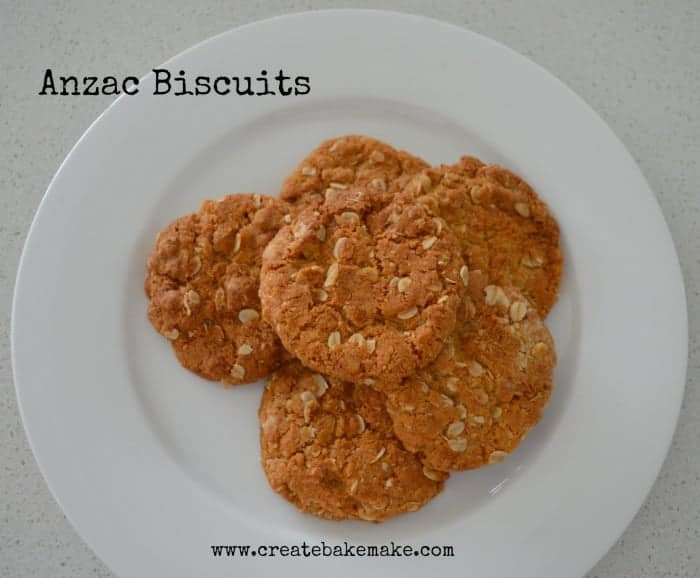 Print Recipe
Anzac Biscuits
Ingredients
1

Cup

Plain Flour

1

Cup

Caster Sugar

1

Cup

Coconut

1

Cup

Rolled Oats

125

g

Butter

1

tablespoon

Golden Syrup

1

teaspoon

bicarbonate of soda

2

tablespoons

boiling water
Instructions
Preheat oven to 170 degrees and line two baking trays with paper.

Mix together the plain flour, caster sugar, coconut and rolled oats in a large bowl.

Melt the butter and add the golden syrup and bicarbonate of soda (dissolved in the boiling water).

Make a well in the centre of the bowl, add the liquid and stir through.

Use a tablespoon to scoop up mixture and roll into balls.  Place on the tray and flatten slightly.

Bake for approximately 18 minutes, or until the biscuits have turned a dark golden colour.  If you prefer a crispy biscuit, cook for 20 minutes (I like my biscuits to still be a little chewy in the middle).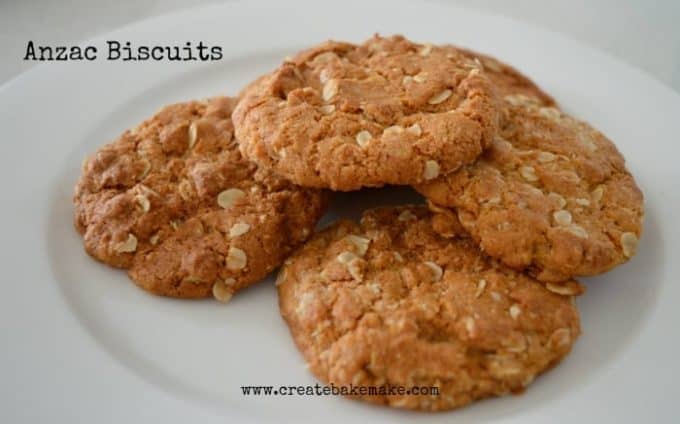 Linking up for FYBF with With Some Grace, head on over for some wonderful posts.