So in the spirit the new year and new beginnings, I decided to get organised and clear out the drafts folder on the blog over the weekend and was just a little surprised to find this recipe had been sitting waiting to be published since June – whoops!  This Toblerone and Mars Bar Cheesecake Slice combines two of my favourite chocolate bars in one delicious dessert and it is the perfect way to finish a meal or even to simply enjoy as an afternoon treat.
Without further ado and apologies for the delay in sharing this delicious delight – here is a great and easy recipe for Toblerone and Mars Bar Cheesecake Slice!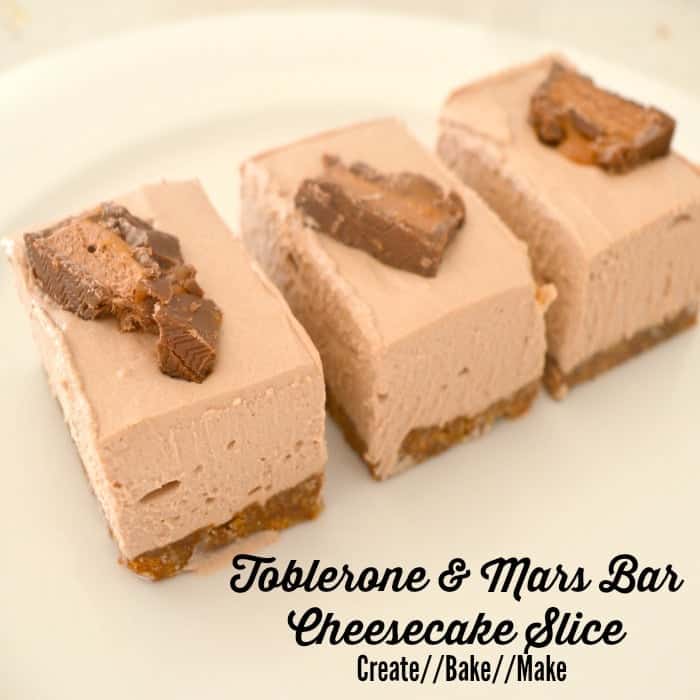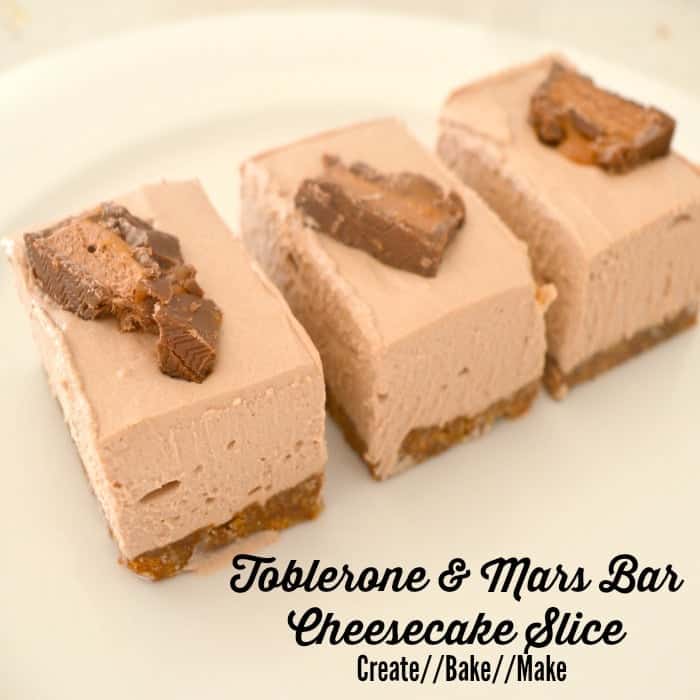 Toblerone and Mars Bar Cheesecake Slice
Ingredients
500

g

of Philadelphia Cheese - softened

400

g

of condensed milk

200

g

of Toblerone chocolate - melted

1

teaspoon

of vanilla essence

2

x Mars bars to decorate

For the Base:

200

g

pack of Buttersnap biscuits - crushed

125

g

of butter - melted
Instructions
Line the base of a slice tin with baking paper.

Thinly slice the Mars bars and set aside until needed.

Combine the biscuit crumbs and butter and press into the base of the slice tin. Place in the fridge to chill.

Melt the toblerone chocolate in the microwave, cooking for 30 second spurts until melted. Set aside to cool slightly.

Place the softened cream cheese in the bowl of an electric mixer and beat until smooth and creamy. Slowly add the condensed milk, vanilla essence and melted toblerone and beat until combined.

Pour over the biscuit base and gently press the Mars bar pieces on top.

Place in the fridge to set for 6 hours (preferably overnight) to set.

Slice into small pieces and serve.
Nutrition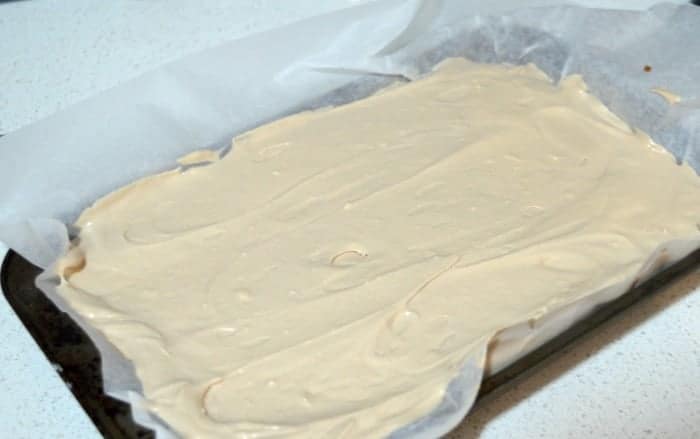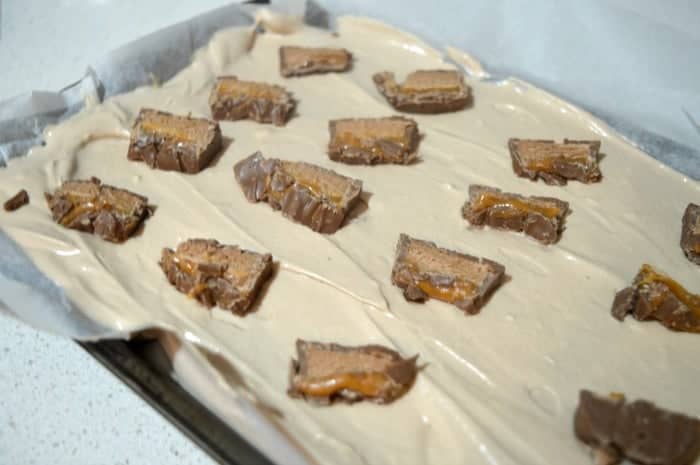 What is your favourite cheesecake flavour?