I love scones.  They are the perfect morning/afternoon tea, and super easy to put together. For the last few years I've used a traditional recipe (source unknown) and apart from the couple of times when I used plain flour instead of self raising (I blame baby brain) they have never failed. In the past I've also tried Lemonade Scones (made using a can of lemonade and cream), but there is nothing like the traditional recipe in my opinion.
After devouring Nigella Lawson's 'How to be a Domestic Goddess' – something I wish I was, but constantly fall short on – I was keen to try her recipe 'Lily's Scones' which rather than using self raising flour, use plain flour combined with bicarb soda and cream of tartar.  What better way to compare the two than to have a scone off!
My little helper as well as my family have enjoyed this challenge.  We've had a few debates over which scone is better, I think they have been watching too many cooking shows with comments about the 'crumb', 'texture' and 'overall appeal' being tossed about.
We found Nigella's scones to be VERY light and fluffy – thanks to the cream of tartar, although they rose, I felt they could have been higher. The egg wash gave them a good colour and they tasted great.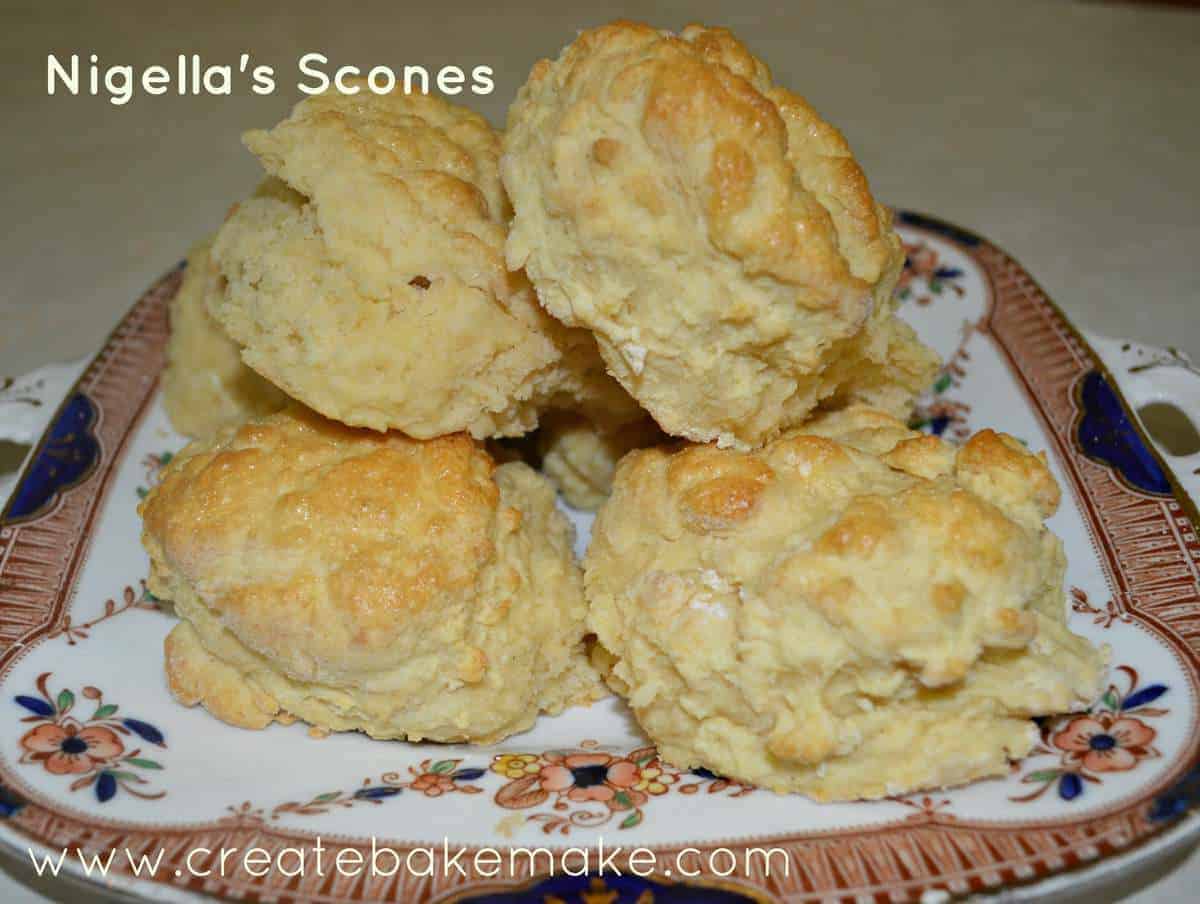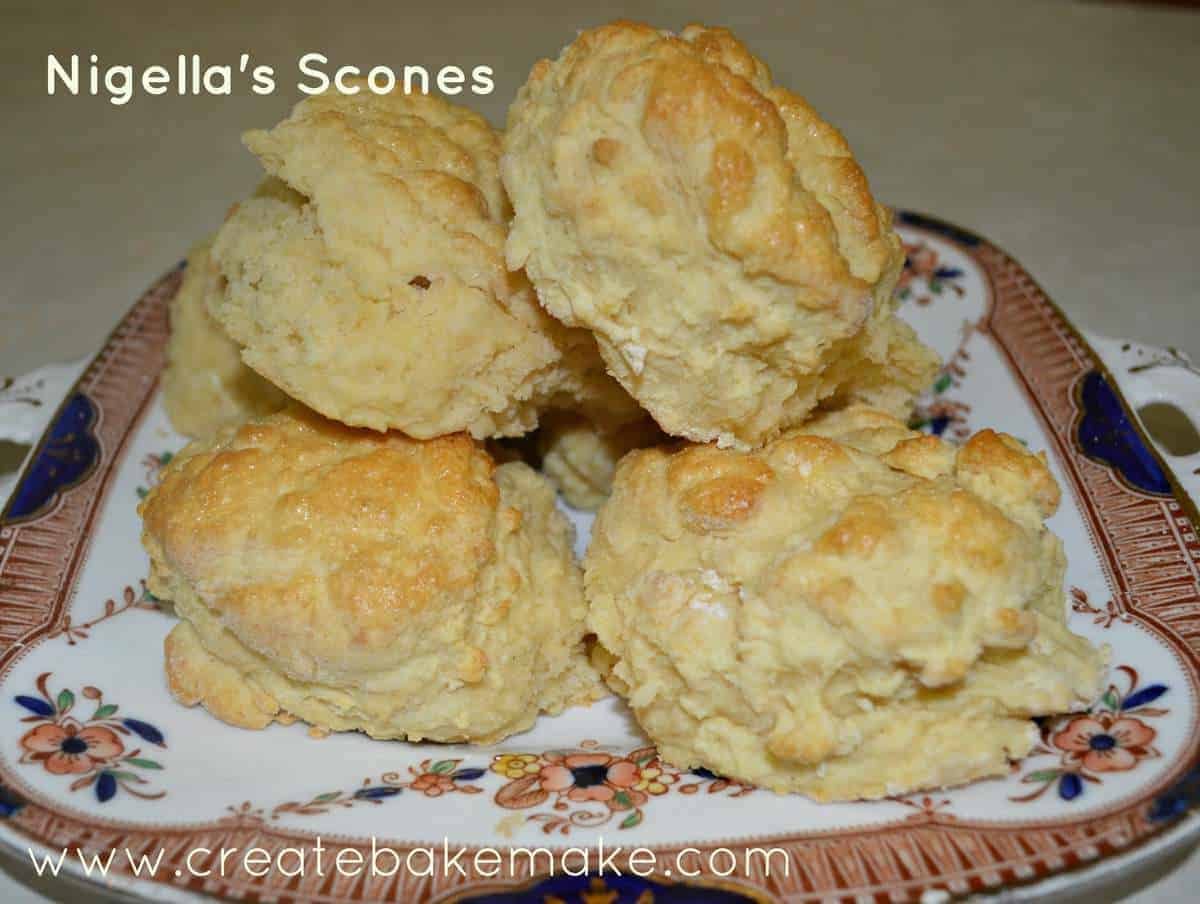 We didn't find a huge difference in taste, it was really the different textures that set the two apart.  Personally I prefer the original recipe, they rise well and have a great texture and taste.
Both of the recipes are below – which one do you think is the Best Scone Recipe?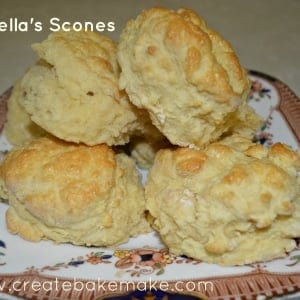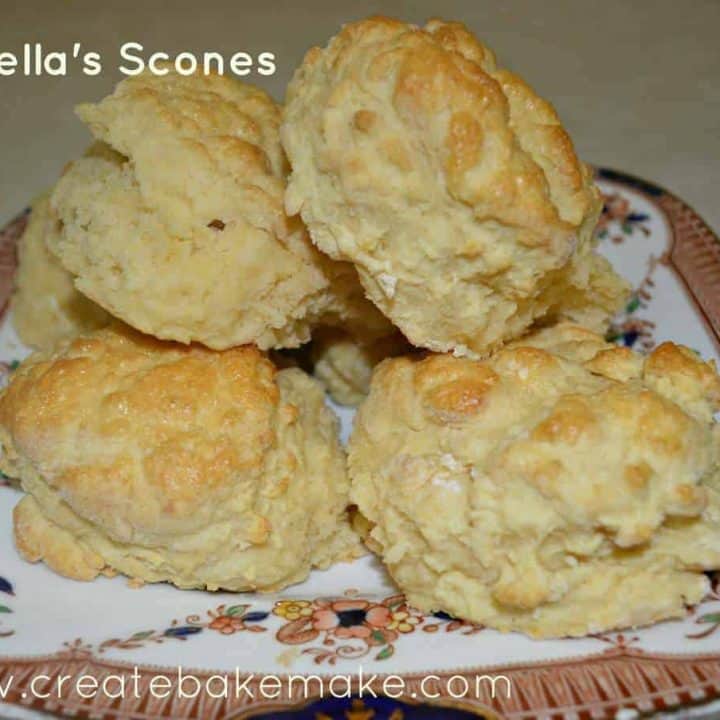 Lily's Sco
Ingredients
500

g

plain flour

1

teaspoon

salt

2

teaspoon

bicarbonate of soda

4 ½

teaspoons

cream of tartar

50

g

cold unsalted butter diced

25

g

of butter - extra

300

ml

milk

1

large egg beaten for egg wash
Instructions
Preheat oven to 220 degrees

Sift the flour, bicarb and cream of tartar into a large bowl

Rub in the fats until it looks like breadcrumbs

Add the milk all at once and mix briefly with a knife

Turn onto a floured surface and knead lightly to form a dough

Roll out to about 3cm thickness

Dip cutter into some flour (6 ½ cm round cutter) and cut out scones.

Bring excess dough back together to cut out more scones (I made 11)

Place on a lightly greased baking tray quite close together and brush with egg wash

Place in oven and cook for 10 minutes or until risen and golden
Nutrition
Serving:
0
g
Calories:
0
kcal
Carbohydrates:
0
g
Protein:
0
g
Fat:
0
g
Saturated Fat:
0
g
Polyunsaturated Fat:
0
g
Monounsaturated Fat:
0
g
Trans Fat:
0
g
Cholesterol:
0
mg
Sodium:
0
mg
Potassium:
0
mg
Fiber:
0
g
Sugar:
0
g
Vitamin A:
0
IU
Vitamin C:
0
mg
Calcium:
0
mg
Iron:
0
mg
vs
Traditional Scone Recipe
4 cups self raising flour
pinch of sale
¼ cup cold unsalted butter diced
2 ¼ cups milk
extra milk for wash
Preheat oven to 230 degrees
Sift flour and salt into large bowl
Add butter and rub in until mixture resembles breadcrumbs
Add approx 2 cups of milk and mix together with a butter knife.  Add additional milk as needed (I find I sometimes don't need to full 2 ¼ cups of milk)
Turn onto a floured surface and knead lightly to form a dough
Roll out to around 3cm thickness (I don't use a rolling pin, instead using my hands to pat out/shape)
Dip cutter into flour and cut out scones
Bring excess dough back together and cut out more scones (I usually make 10 -12 scones)
Place on lightly greased baking tray close together so they are almost touching and brush excess milk over for glaze
Place in oven and bake for 12 minutes or until risen and golden
Do you love scones too?
What is your favourite Scone recipe?