Happy Friday everyone and welcome to Fabulous Foodie Fridays – a place where you can be inspired by recipes from fantastic food bloggers across the world. Each week we have so many amazing recipes that get linked up and it's an impossible job to choose our favourite 5. This week was especially difficult. It was lovely seeing so many special Australia Day recipes linked up too – you guys really are amazing!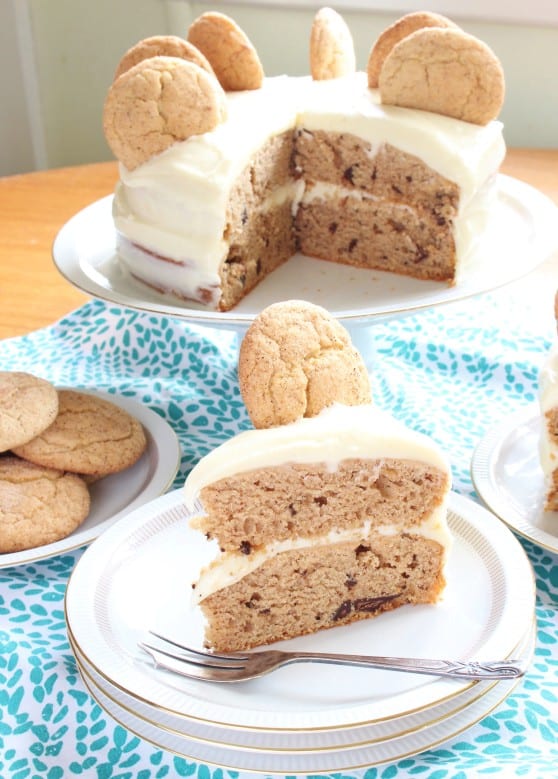 I agree 100% with Erin from Erin Made This, who wouldn't want to enjoy a Pavlova every Sunday? Especially when the look as good as her individual Pavlova Sundaes!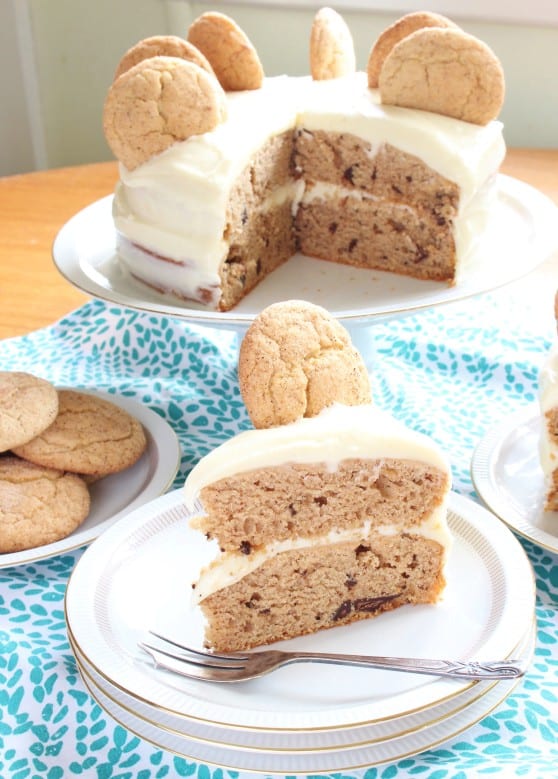 You can never have enough chocolate in your life right?! Don't these these Mint Chocolate Brownies by Pinch Me Beautiful look decadently delicious?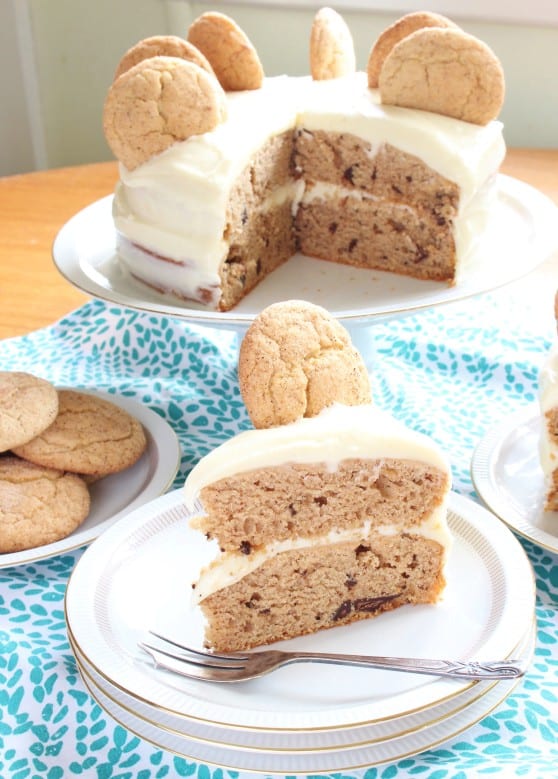 This Honey Mustard Chicken Salad from Cooking in the Chaos would be a great way to balance out all the chocolate that I seem to consume!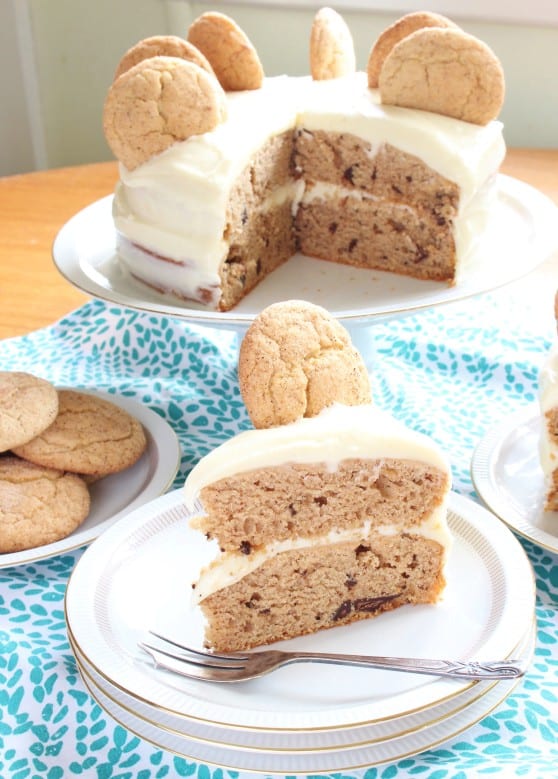 These S'mores Chocolate Cupcakes from The Sweet Menu were just too irresistible not to include.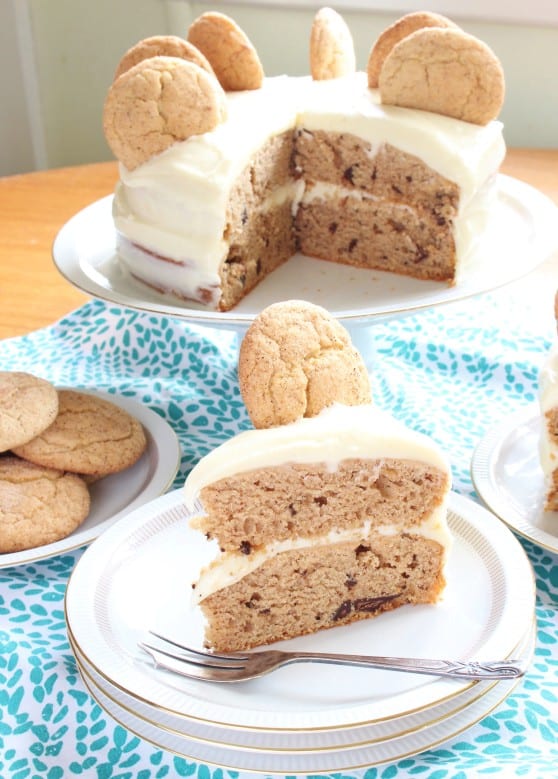 After the lovely Malinda from My Brown Paper Packages shared a sneaky photo of this Spinach and Feta Damper over on instagram I was eagerly waiting to see the recipe. This is going straight to the top of my 'to make' list.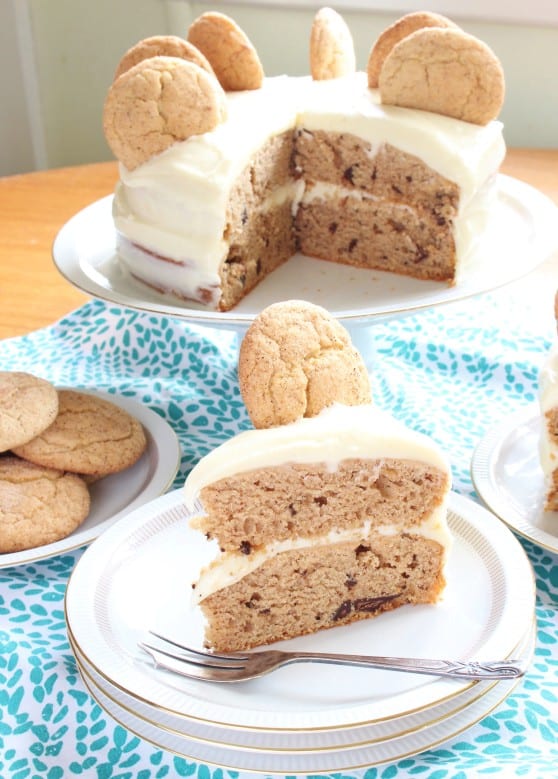 Pop over and check out Lucy's picks too.
This week it's over to Lucy to share a yummy (and healthy!) ice cream recipe…. enjoy!
For this weeks feature recipe I thought it would be nice to healthify (is that a word??… well it is now!) one of my favourite treats. I've been known to have a slight addiction to choc tops at the movies, and you can be pretty much guaranteed to find a box of Drumsticks in my freezer at any time! Unfortunately, my ice cream habit can only continue for so long before it decides to find a place on my hips. So, I've been experimenting with lots of yummy and healthy ice cream recipes lately and have come up with a few favourites.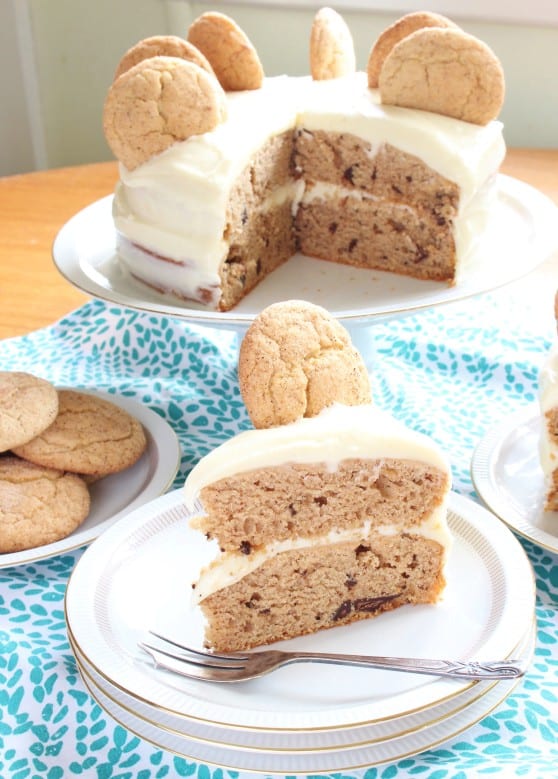 One of these delicious little flavour combinations is my Healthy Strawberry Ice Cream. It has only 3 ingredients – frozen strawberries (obviously), frozen banana (to make it really creamy) and a tiny bit of yoghurt (to help it mix together easier).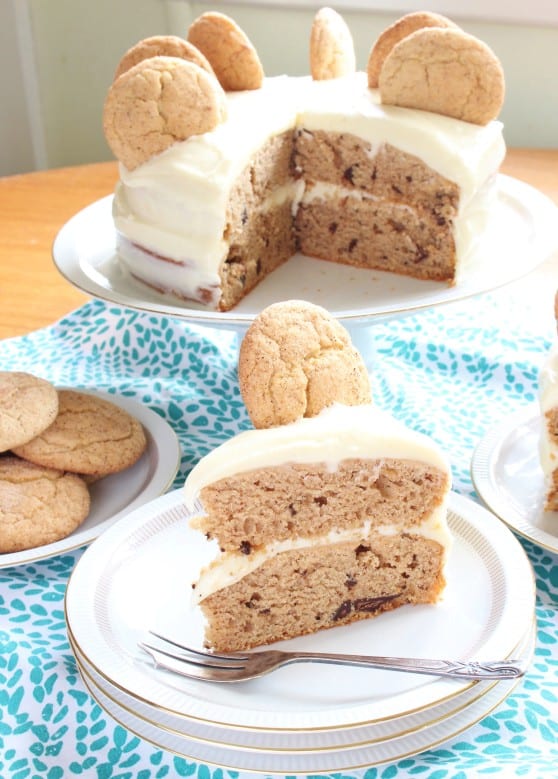 I made my ice cream in the Thermomix, but a blender or even a food processor would work just as well. All you do is add your frozen strawberries and banana, pop in 2 tablespoons of yoghurt and blend together. The longer you blend, the smoother your ice cream will become (but don't blend for too long or it will melt!).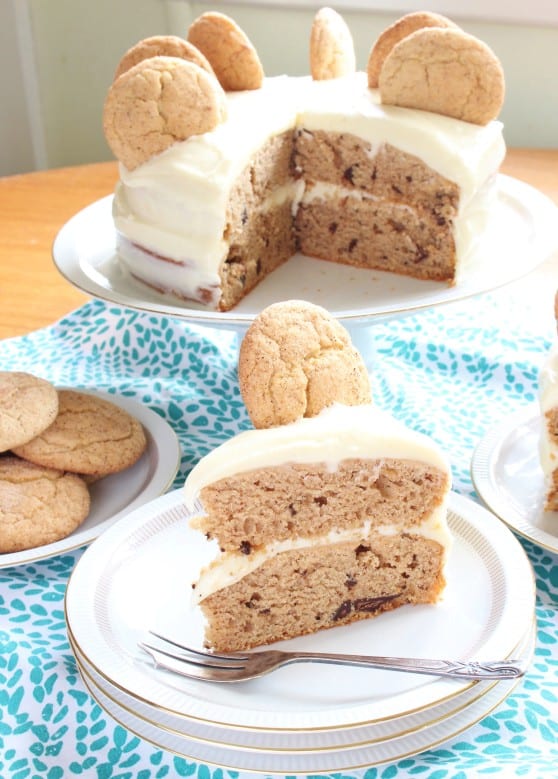 This is best eaten straight away (trust me, you'll be wanting to wolf it down anyway!). You can store it in an airtight container in the fridge, but it will go a little icy due to the fact that it has no preservatives or additives. If you're like me and get distracted by a phone call in the all-important time between blending and eating, you can just pop it into the freezer for a 10-15 minutes or until it's hardened up again (oops!).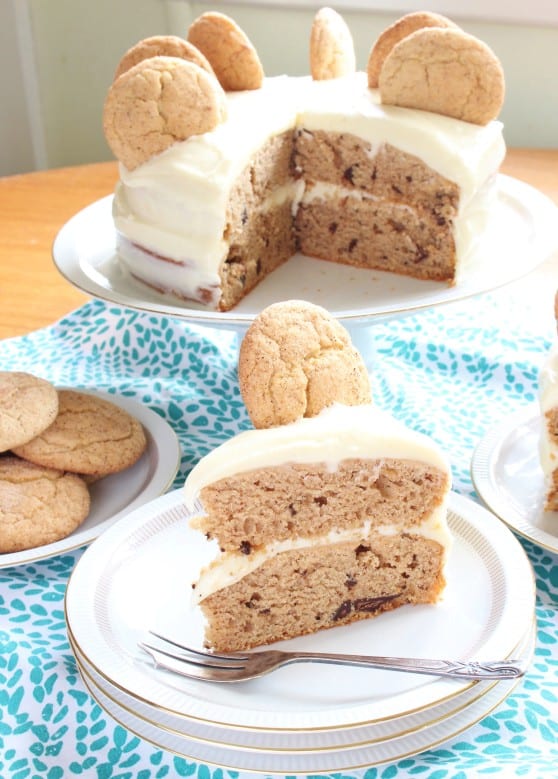 So that's it – a healthy ice cream that's going to get me through summer (along with the occasional choc top and Drumstick of course!).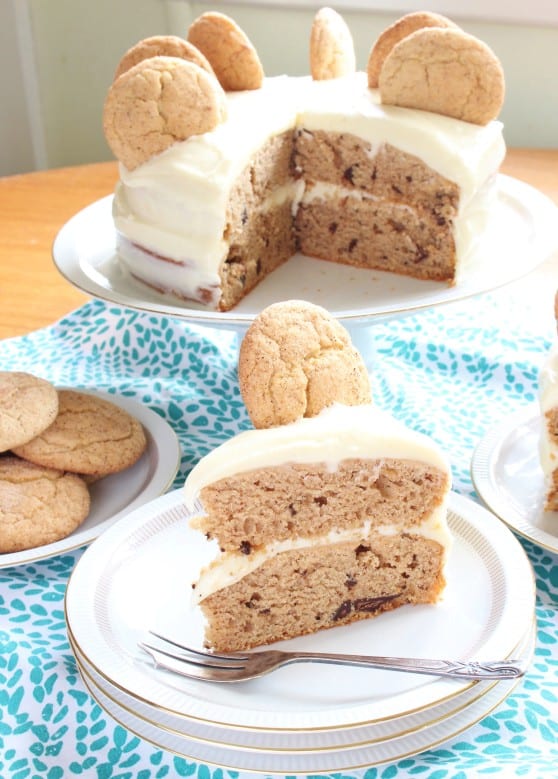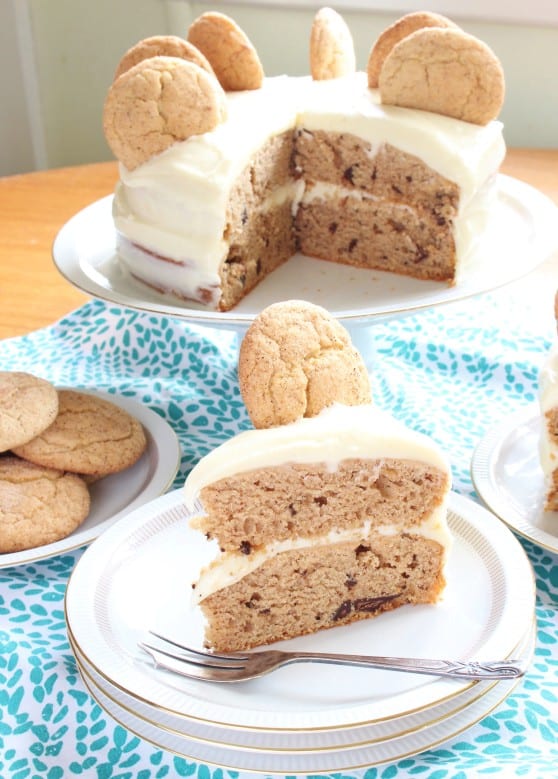 Healthy Strawberry Ice Cream - Fabulous Foodie Fridays #36
Healthy Strawberry Ice Cream made with frozen strawberries, bananas and yoghurt.
Ingredients
2

frozen bananas

cut into large chunks

1

cup

frozen strawberries

2

tbs

vanilla yoghurt

you could also use berry yoghurt.
Instructions
Place the frozen bananas, strawberries and yoghurt into a blender, Thermomix or food processor.

Blend on high until you have a smooth consistency.

Serve immediately.
Nutrition
Serving:
0
g
Calories:
14
kcal
Carbohydrates:
3
g
Protein:
1
g
Fat:
0.03
g
Saturated Fat:
0.02
g
Monounsaturated Fat:
0.01
g
Cholesterol:
0.3
mg
Sodium:
9
mg
Potassium:
29
mg
Sugar:
3
g
Vitamin A:
2
IU
Vitamin C:
0.1
mg
Calcium:
22
mg
Iron:
0.01
mg
You're Invited!
Lauren from Create Bake Make & Lucy from Bake Play Smile have put their chocolate filled minds together, to bring you the newest and yummiest link up party in town…. Fabulous Foodie Fridays.
Each week we'll select 5 of our favourite recipes to feature on the following Fabulous Foodie Fridays link up party, so be sure to check back and see if your recipe is featured.
The rules for the party are simple:
1. Please only link up food or drink related posts. You can share up to 3 posts each week. They don't have to be recent posts, but please make them new to the 'Fabulous Foodie Fridays' party.
2. Simply add your links and they will automatically show up on both of our blogs… it's that easy!
3. It's sooo not a party without mingling…. please visit and comment on at least three other links that are near you in the list.
4. Follow us on social media so you can keep up to date with all the Fabulous Foodie Fridays goss!
Bake Play Smile: Facebook Instagram Pinterest Twitter
Create Bake Make: Facebook Instagram Pinterest Twitter
Fabulous Foodie Fridays: Facebook Instagram Pinterest
5. Feel free to grab the Fabulous Foodie Fridays button and share the love around!
6. Leave a comment below so we know that you came and partied with us – we want to return the favour and visit you too.
* By adding your link, you are giving Bake Play Smile and Create Bake Make permission to post one photo from your post with a link back to the full recipe for party features and future roundups on our blogs and possibly share your image and link on social media. Oh and of course we will also let you know about upcoming Fabulous Foodie Fridays link parties!