After the success of my Mint Cheesecake Balls, I started thinking about what other flavours I could experiment with. Thanks to spying Snickers Bars on special at the supermarket, I quickly had the idea to try and make Snickers Cheesecake Balls.
It's a big call, but these cheesecake balls are by far my FAVOURITE sweet treat that I have made in the past year!  My Snickers bars still had a little shape to them which gave a yummy surprise with every bite.  My little helpers were quite eager to try these, but given their richness and calorie count I had to say no and told a little white lie that these delicious chocolate balls were for Mummy and Daddy only!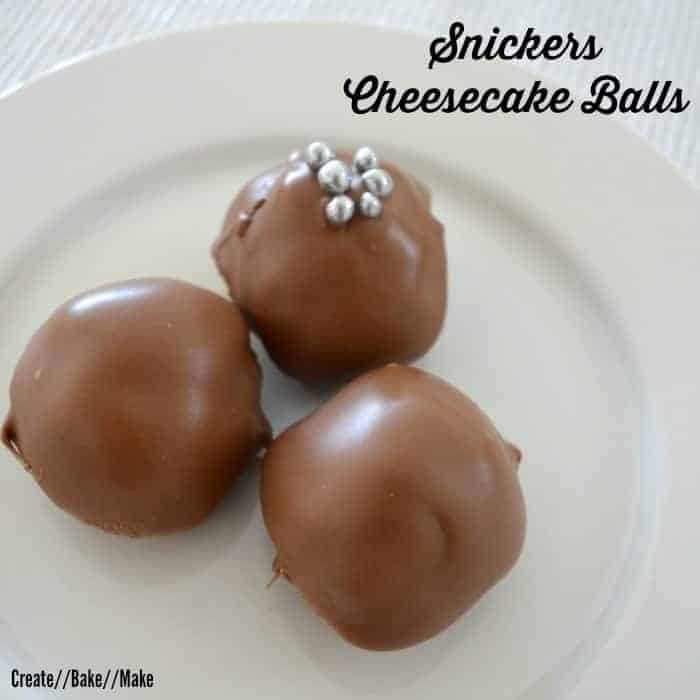 It's quite dangerous how easy these cheesecake balls are to make and I'm already considering trying either Mars Bar or Cherry Ripe next.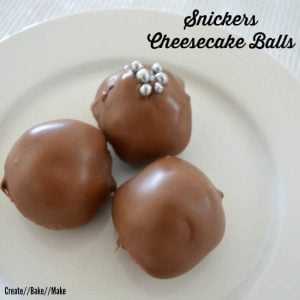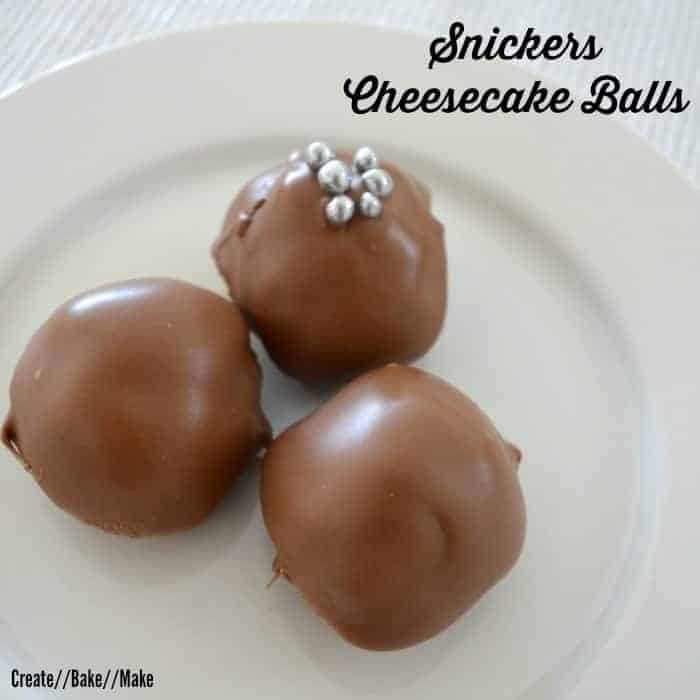 Snickers Cheesecake Balls
Ingredients
3

x Snickers Bars

250

g

of cream cheese – softened

200

g

of milk chocolate

Sprinkles to decorate
Instructions
Line a baking tray (or plate) with baking paper and set aside until needed.

Using a food processor, blend Snickers Bars until they become a lumpy paste.

Add the softened cream cheese and blend until combined.

Roll the mixture into balls (I made mine dessert spoon sized) and place on tray. Continue until all the mixture has been used.

Place tray/plate into the freezer for a minimum of half an hour, you want the balls to be very firm.

Break the milk chocolate into pieces and place in a microwave safe bowl to melt (you can also melt the chocolate in a bowl sitting above a saucepan on boiling water on the stove). I cook the chocolate for 30 second spurts until it's almost melted and then stir it until it had completely melted.

Place the tray in the freezer to chill for 30 minutes - you want the balls to be very firm to the touch.

Remove the balls from the freezer. Poke a skewer into the bottom of the balls and dip them in the melted chocolate. Place on a wire rack to set. Repeat until all the balls are coated.

Decorate the balls while the chocolate is still soft with sprinkles, hundreds and thousands or even melted white chocolate.

Put the balls back into the freezer for half an hour, or until the milk chocolate has set.
Nutrition
 Thermomix Instructions
1. As above.
2. Place the Snickers Bars in Thermomix bowl and blitz for 5 seconds on speed 7.
3. Add the softened cream cheese to the bowl with the crushed Snickers and blitz for 10 seconds on speed 5 until combined – it may take a little longer if your cream cheese isn't completely soft.
Follow above from step 4.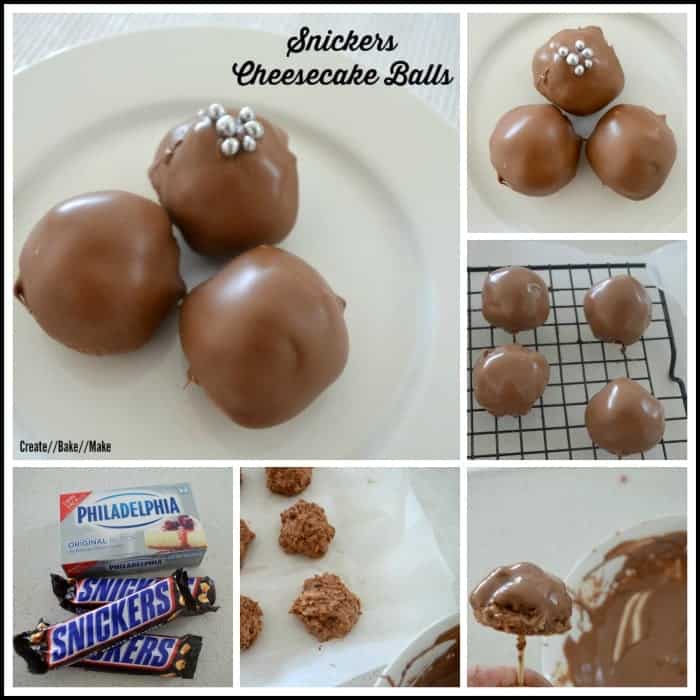 What kind of cheesecake do you think I should make next? Which one is your favourite?