I lose count of the number of times I make this easy Thermomix Shortbread recipe in the lead up to Christmas!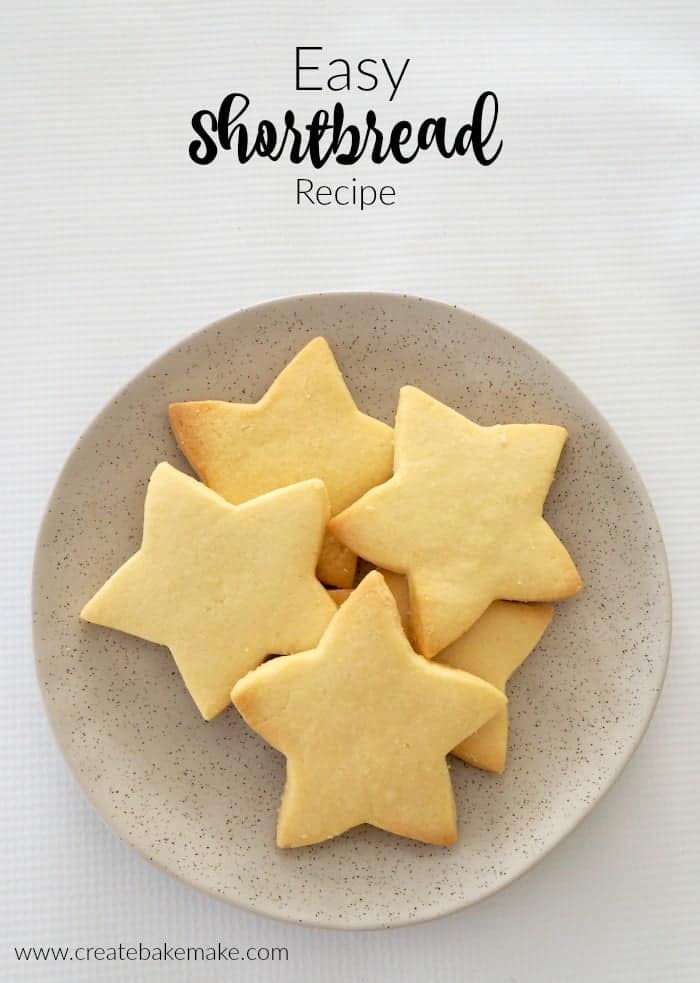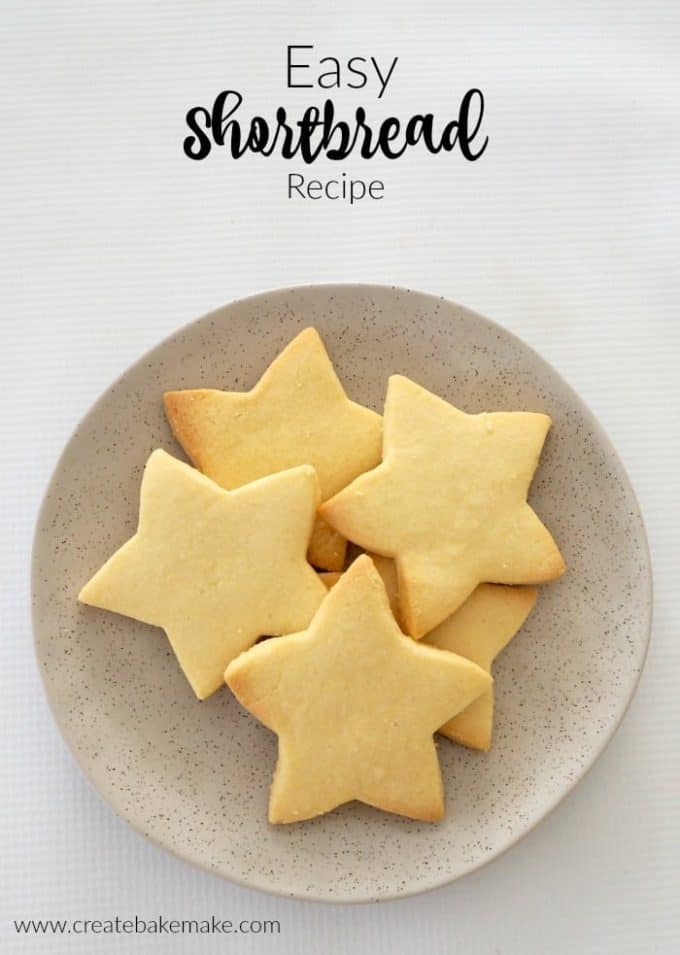 I've been making my Mum's Shortbread recipe for YEARS now and it was one of the very first Christmas recipes I ever shared on the blog!  After making it so many times, I now know the recipe off by heart which makes it even easier to put together!
So far this year I've made five + batches of this Shortbread and while this is one recipe I do enjoy cooking conventionally (you can find the recipe here) I've also made a few batches in the Thermomix and thought it was about time that I share the method with you guys. This Thermomix Shortbread recipe takes less than five minutes to make using the Thermie and then you and the kids can have some fun cutting out different shapes with your dough.  Please remember that the cooking time WILL vary depending on the size of your Shortbread biscuits, so I do recommend checking on how it's going after 10 minutes, as soon as you start to see the edges of your Shortbread turning a gorgeous golden brown, it's done!
As this easy Shortbread takes no time at all to make and bake, it's one of my go to homemade Christmas gift recipes as all you need to do is pop a few pieces into a cello bag, tie up with a Christmas ribbon and you've got a great delicious gift! It's also perfect to add to a Christmas Hamper and it's always been a hit when I've given it to my boys teachers.
Once cooked, you can store this Shortbread in an airtight container for up to one week – that is, if it lasts that long!
If you don't have a Thermomix, don't worry! You can find the conventional instructions for this Shortbread recipe here.
Print Recipe
Easy Thermomix Shortbread Recipe
This easy Thermomix Shortbread recipe will become your new favourite Christmas recipe!
Ingredients
250

g

softened butter

125

g

caster sugar

25

g

rice flour

1

tsp

vanilla extract

375

g

plain flour
Instructions
Preheat your oven to 190 degrees and line two trays with baking paper.

Place the butter, sugar and rice flour into your Thermomix bowl and mix for 1 minutes, speed 3.

Scrape down the sides of your bowl and add the vanilla extract. Mix for a further 30 seconds, speed 3 or until the mixture is pale and creamy.

Add the plain flour and mix for 2 minutes on the dough function to bring the mixture together.

Transfer the shortbread mixture to a Thermomat and gently knead it into a ball - at this point I split my ball into two and place one in the fridge, covered in cling wrap.

Roll the other ball until apron 1cm thick and use cookie cutter to make desired shapes.

Bake in oven for approx 12 minutes until edges start to turn a golden brown

Allow the shortbread to cool on the tray for 10 minutes before transferring to a wire rack to cool completely.

Store in an airtight container for up to 1 week.
Notes
I used butter which has been bought to room temperature, if your butter is still quite cool, it will talk longer to combine with the sugar and rice flour.
I use cutter which are approximately 8cm wide. Please check your shortbread after 10 minutes of cooking time as it won't take long to overcook.
If you are looking for some more great Thermomix Christmas recipes, make sure you check out our 'No Bake Thermomix Christmas Recipes' ebook, or our Homemade Thermomix Christmas Gift Ideas ebook- you can shop the entire ebook range here.