This muesli slice recipe was a staple of our lunch boxes growing up.  Every week Mum would make a batch of this slice (and a chocolate cake too if we were lucky) for our morning snacks.  Being young and naive, I used to resent having 'homemade' snacks and wished I was sitting down to a bag of chips or bbq shapes like some of the other kids in the play ground.  However with the benefit of hindsight, I can see how Mum did us a huge favour and instilled a few important qualities in both my sister and I (maybe me more so than my sister who hates cooking and swings by Mum's a few nights a week for dinner) by not succumbing to our whinging and complaining for bought snack food.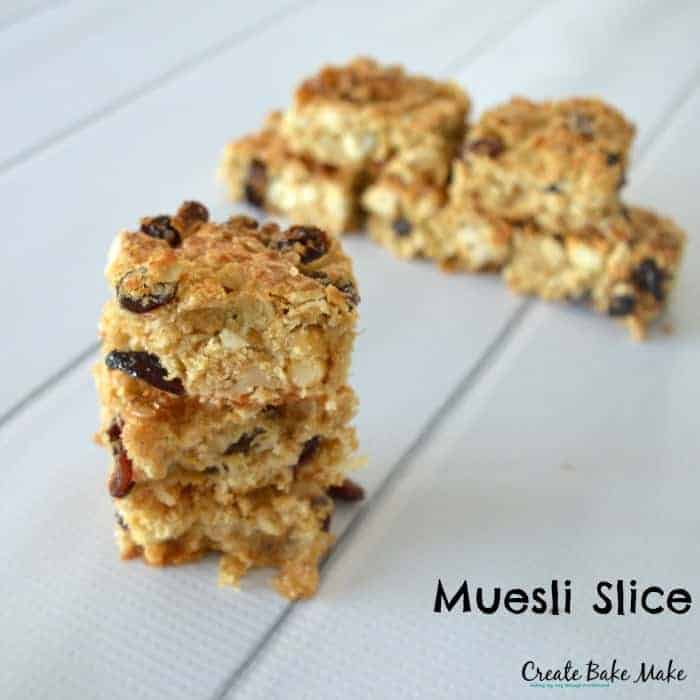 This recipe is a regular in our house as it's a filling snack for both myself and the boys.  I never seem to make this recipe the same way twice, and instead I like to use ingredients already opened and in the pantry.  Both of the boys also love to help me out with this one, and of we inevitably end up with a fight over who gets to mix the ingredients together and lick the bowl.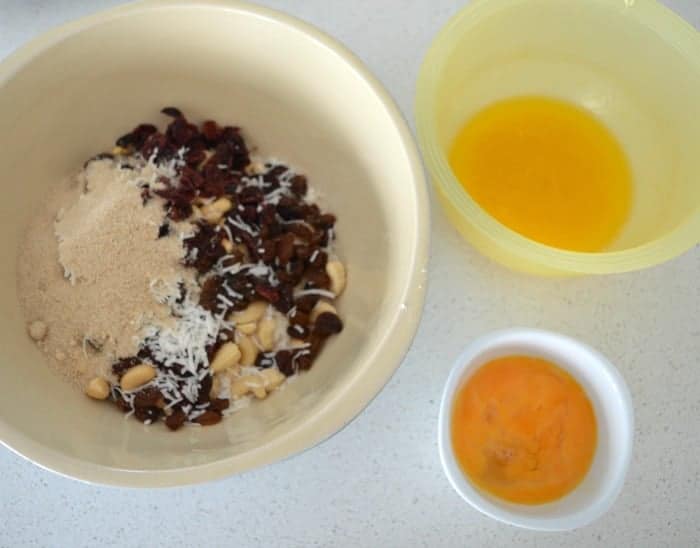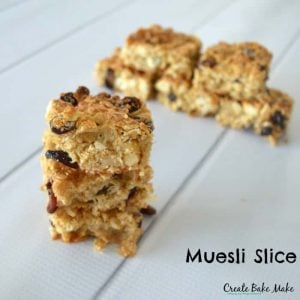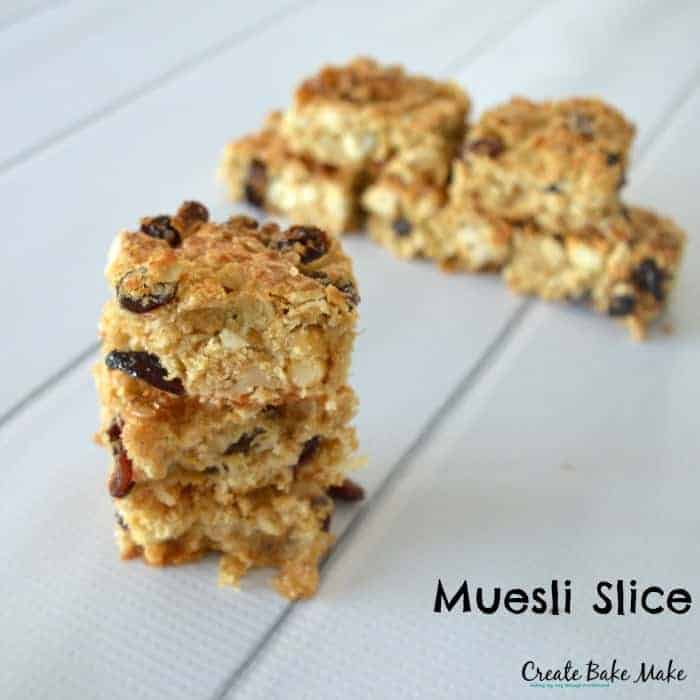 Easy Muesli Slice
Ingredients
½

cup

of unprocessed bran

1

cup

of rolled oats

½

cup

of wholemeal flour

1

cup

of cashews

or substitute for pecans, walnuts etc

½

cup

of currants

¼

cup

of dried cranberries

¼

cup

of coconut

¼

cup

of raw sugar

½

cup

of butter

1

tablespoon

of golden syrup

2

eggs - lightly beaten
Instructions
Preheat your oven to 190 degrees and line a slice tin with baking paper - making sure to leave paper hanging over the sides.

Place all of your dry ingredients into a large bowl and stir to combine.

In a small saucepan, melt the butter and golden syrup and stir to combine.

Pour the melted ingredients into the bowl with the dry ingredients, along with the eggs and stir well.

Tip the mixture into your prepared slice tray and press firmly with the back of a metal spoon to smooth the surface.

Place the slice into the oven and bake for 25 minutes or until golden brown.

Allow the slice to cool in the tin for 10 minutes before carefully transferring to a wire rack to completely cool.
Nutrition
Serving:
0
g
Calories:
47
kcal
Carbohydrates:
2
g
Protein:
0.04
g
Fat:
4
g
Saturated Fat:
3
g
Polyunsaturated Fat:
0.1
g
Monounsaturated Fat:
1
g
Trans Fat:
0.2
g
Cholesterol:
10
mg
Sodium:
32
mg
Potassium:
1
mg
Fiber:
0.1
g
Sugar:
2
g
Vitamin A:
118
IU
Calcium:
1
mg
Iron:
0.001
mg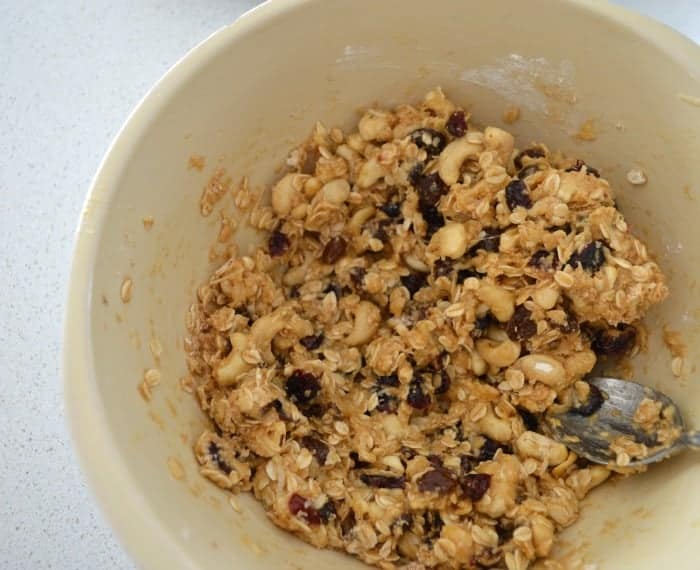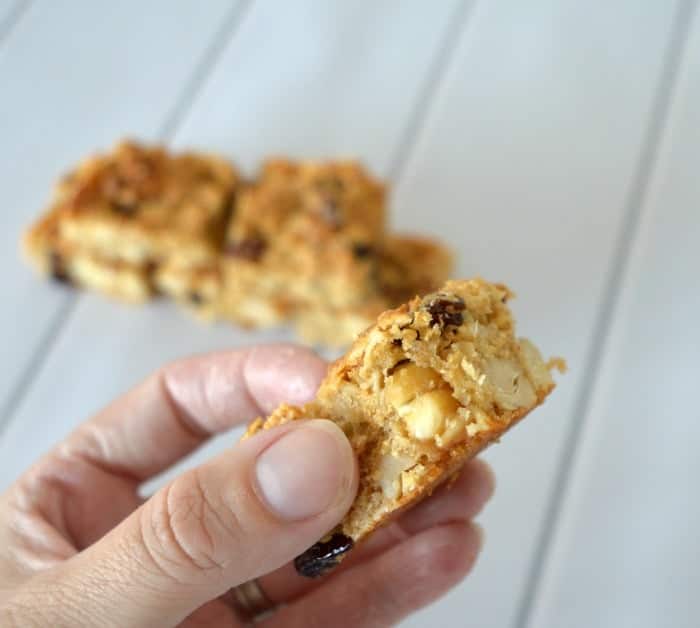 Do you make any of recipes from your childhood?