After a particularly chaotic day where the boys had well and truly broken me (when asked our big boy told my husband he had "broken Mummy into two pieces" – it was more like 200!) I was seriously lacking motivation and inspiration for dinner.  Given the boys had emptied the veggie crisper – yep that's how awesome our day was, I decided to use some of the vegetables that were sitting on the floor and in the back of their dump trucks to make these easy Egg Muffins.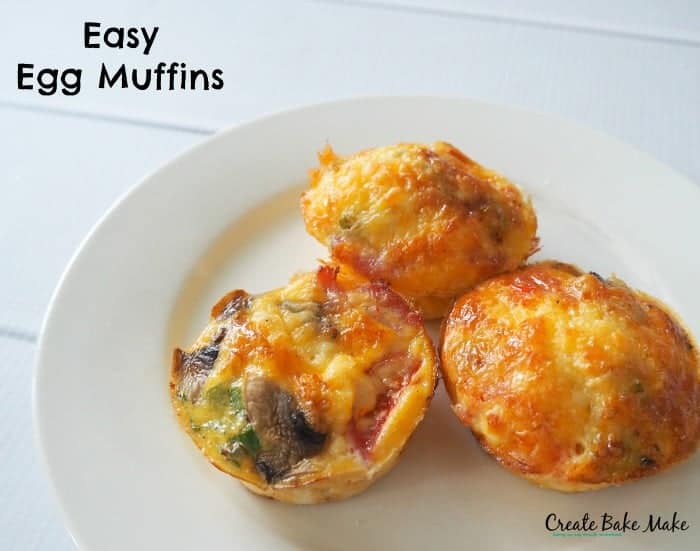 I also had the ulterior motive of distracting them from their quest to completely the destroy the house and put that energy towards something a little more positive.  This is the perfect recipe to make with kids – especially little ones as all you need is half a dozen eggs, a little milk and your favourite vegetables to put these together.  After setting up all of the ingredients, the boys had a great time putting these together and unbelievably we didn't even have any fights! – winning!
Print Recipe
Easy Egg Muffins
Ingredients
6

eggs

2

tablespoons

of milk

1/2

cup

of grated cheese

6

cherry tomatoes

1

spring onion - finely diced

1/4

capsicum - finely diced

2

button mushrooms

3

rashers of shortcut bacon

1/2

cup

of corn kernels

salt and pepper to taste
Instructions
Preheat your oven to 200 degrees and lightly grease a 12 hole muffin tin.

In a large jug whisk together the eggs and milk and add a little salt and pepper to taste.

Place the veggies in the bottom of the muffin tins before adding the egg mixture until half full.

Sprinkle a little cheese over the top and place the tray into the oven to bake for 20 - 25 minutes or until your egg muffins have risen and turned golden brown.

Carefully remove from the oven and allow to cool in the tin for 5 minutes before carefully removing and serve.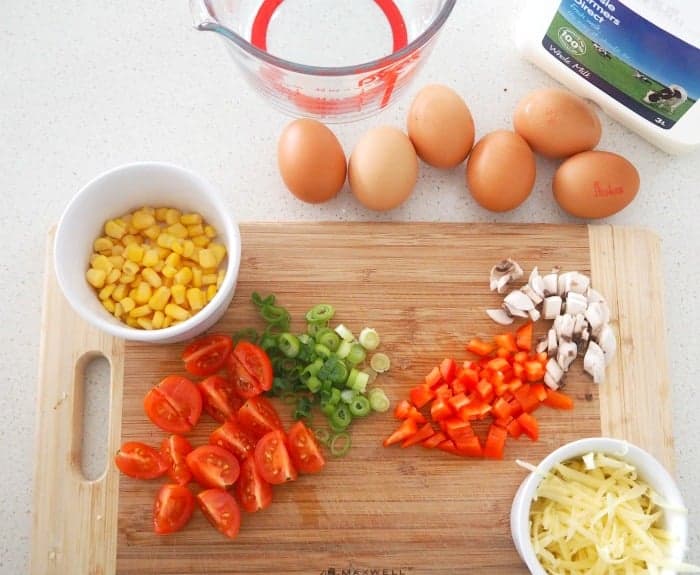 We ate these muffins for dinner and I just steamed some broccoli and beans to go with them.  They would also make a great afternoon snack or lunchbox treat.
What do you do to distract your kids?