I've been big fan of spending a few hours doing meal prep for our family for a few years now as it REALLY helps to make my life that little bit easier.  Looking back, I really got into the swing of it in the lead up to our second sons arrival – and thankfully I did as he arrived at just 32 weeks!  I've been sharing a few of my meal prep sessions over on our ThermoBliss page and I've had a few questions about both why and how I meal prep for our family, so I thought I'd put this post together to answer your questions.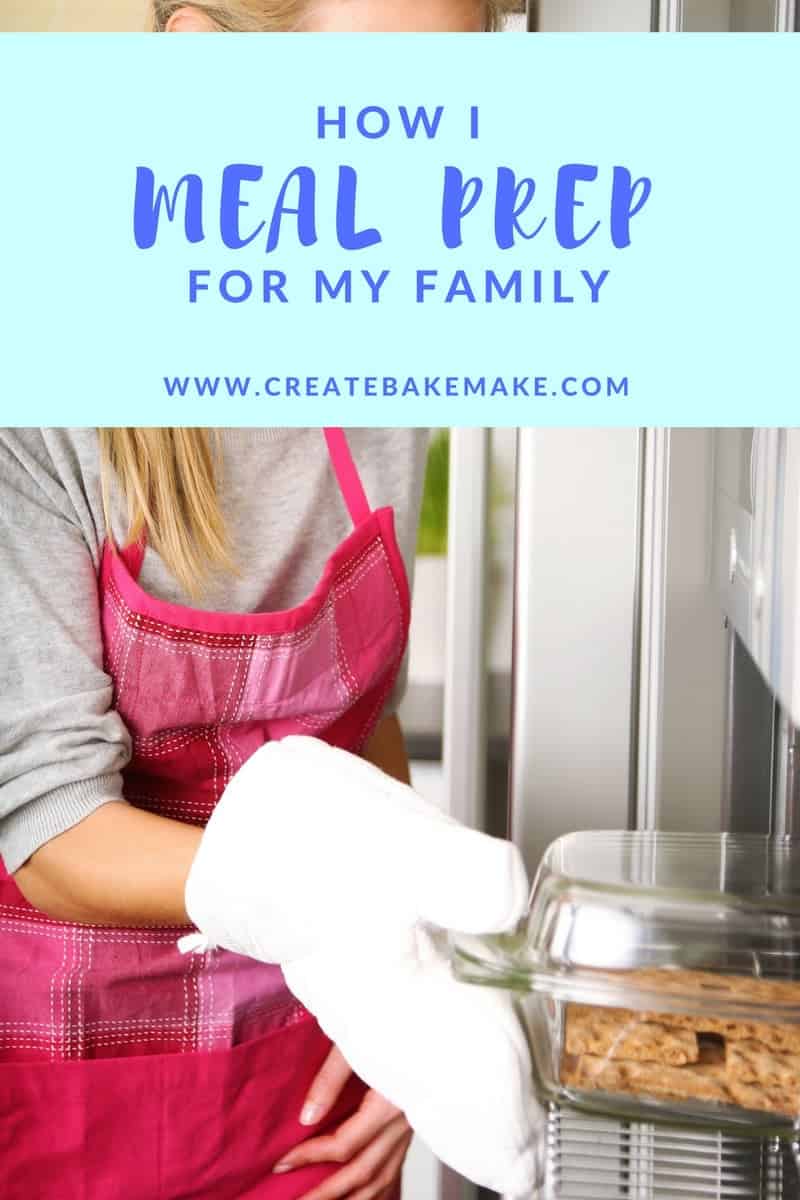 Why I Meal Prep
Well anything that makes my life that little bit easier is always going to be popular with me!  By having our snacks for the week made and a few meals prepared in advance, I spend less time in the kitchen getting meals ready and it's also one less thing I have to worry about doing each day. Also by making my own snacks and most meals, we eat better and save money on eating out.
Do I Prepare EVERYTHING in Advance?
No way!  There are a few meals which just don't do too well either being made too far in advance or being re-heated from frozen so I will either still make these the day that we eat them or if I do make them in my meal prep session, then that's what we have for dinner that night and I save the other meals for later in the week.  I also don't make a different meal for EVERY single day of the week. As our kids are still young, I find that many meals will last us two nights or more and I also try and fill a couple of meals a week with food I've already made and have in the freezer.
How I Meal Prep for our Family
After I've roughly planned our meals and snacks for the week ahead (you can learn more about how I do this here) and have completed our grocery shop, I try to spend a good couple of hours preparing as many of our meals and snacks as I can.
Depending on what I'm making, I'll start with recipes that either require a short time or even no time in the oven, as by doing those recipes which have a long cooking time last, I can leave them to cook while I move onto doing other things.
I multi task whenever I can, for example: if I'm making a couple of snack recipes that have the same (or very similar) cooking temperatures, I'll pop them both into the oven together to save time.
I also try to make big (or double) batches where possible and freeze half for later.
I use my Thermomix and my stove/cooktop when doing our meal prep and this really helps make the whole process much quicker. You can read more about why I bought a Thermomix here.
Some of my favourite simple recipes to meal prep for our family include:
Lasagna
Vegetable Slice (based on this recipe)
Beef and Vegetable Sausage Rolls
Slow Cooked Curried Beef Casserole
Butter Chicken
Banana Bread
Pikelets
So there you have it, a few of the reasons why I meal prep for our family and how it benefits us all.  Do you regularly meal prep for your family too? I'd love to know your tips and favourite recipes.
Ps. If you are looking for some recipe inspiration, make sure you check out my eBooks for simple family friendly recipes – both regular and Thermomix eBooks available including 'Thermomix Family Dinners and Desserts' 'Snack Attack' and ' A Month of Thermomix Dinners'.