My boys are ALWAYS hungry, so they like to take food with them wherever they go. We've been using Yumboxes now for the past three years, so I decided to put this easy Yumbox Ideas post together to help give you some ideas – partially important with school starting again soon!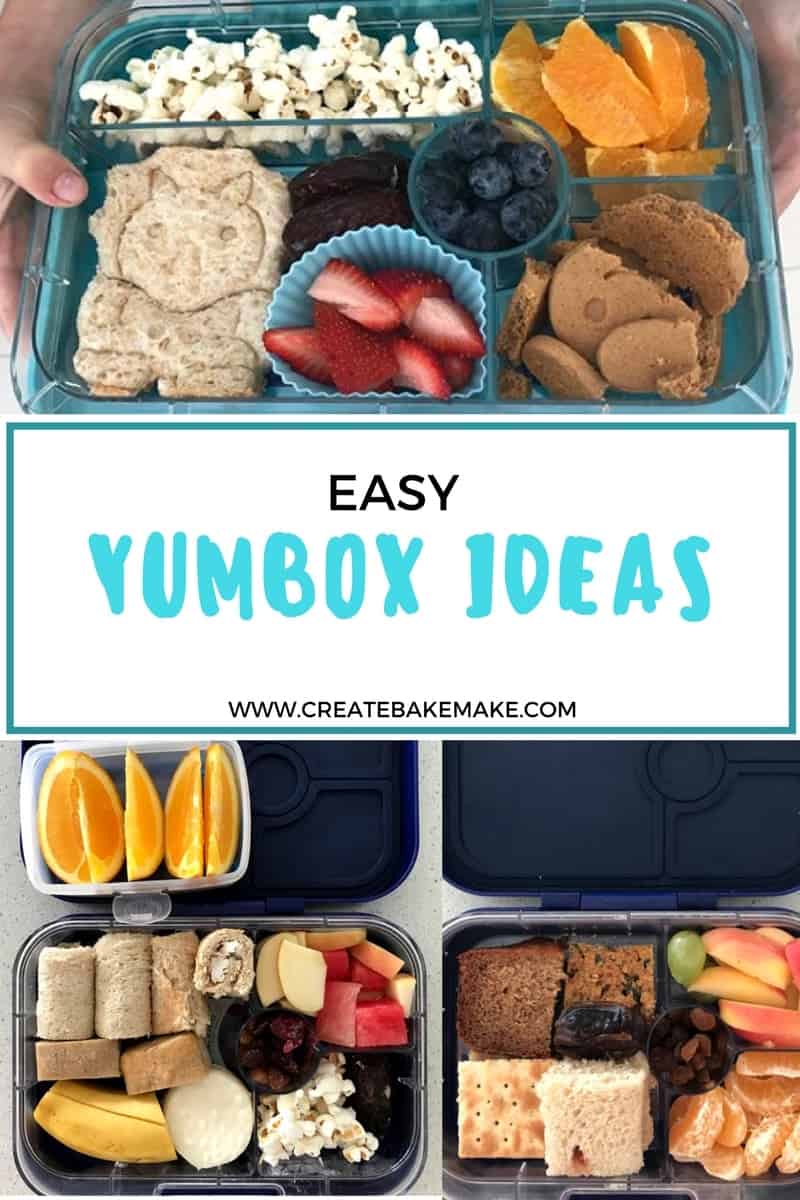 If you are not sure what a Yumbox is, you can check them out here.  
Please note if you purchase a Yumbox from Mini Hippo I will receive a small commission (it doesn't change the price for you) which will help to fund my iced latte addiction 😉
Purchasing a Yumbox for each of my boys a few years ago was one of the best decisions I have made when it comes to meal time accessories.  I was over losing lids from containers (ok, more like not being able to find them in my drawers!) and lunchboxes which broke easily or leaked, and after hearing a couple of friends talking about their Yumboxes, I decided to buy the boys one each for Christmas that year.  Both of our original Yumboxes are still going strong and one has even survived a full year of kindy AND Prep – impressive I know!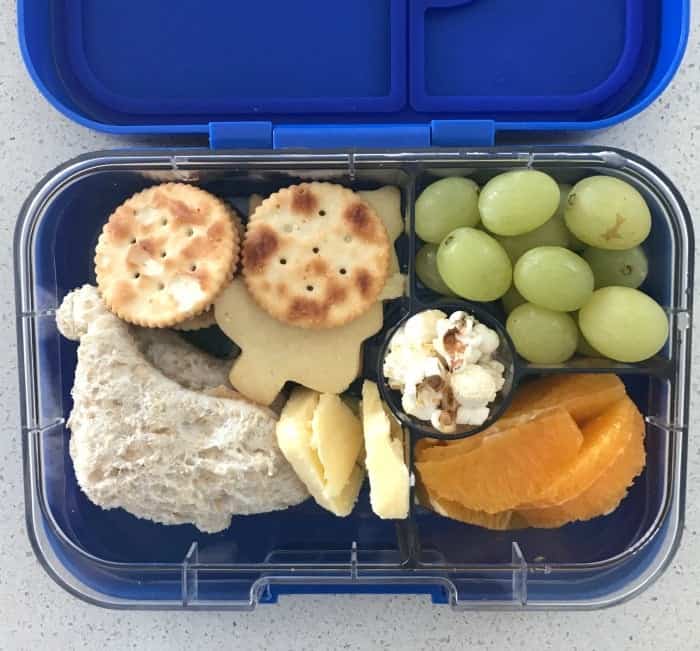 I've had more than a few people comment that it must take a lot of time to fill the kids Yumboxes or that they can't fit a sandwich etc in them, however this is certainly not true.  I really don't put much effort at all into filling the kids Yumbox each morning, it's really a matter of using whatever we have floating around in the pantry or fridge!  I usually try to include fruit (my boys are little fruit bats), some type of sandwich, a homemade treat and then fill it up with anything else I can find!
Some of my suggestions for packing a Yumbox include:
Include food and snacks that you know your kids will actually eat
Add some items to your Yumbox the night before to help make it easier when packing the next day. I always add sliced fruit, yoghurt etc the night before and I promise the fruit (including apples!) won't discolour or go funny overnight.
Create an extra 'compartment' by using a silicon muffin case.
Don't overfill the compartments with wet items like yoghurt etc.
Try to include a variety of foods, making sure they are ones your kids will eat of course!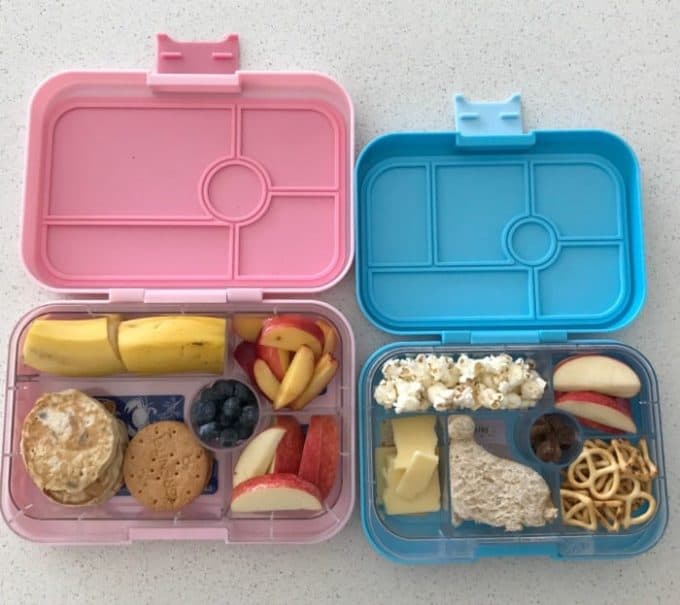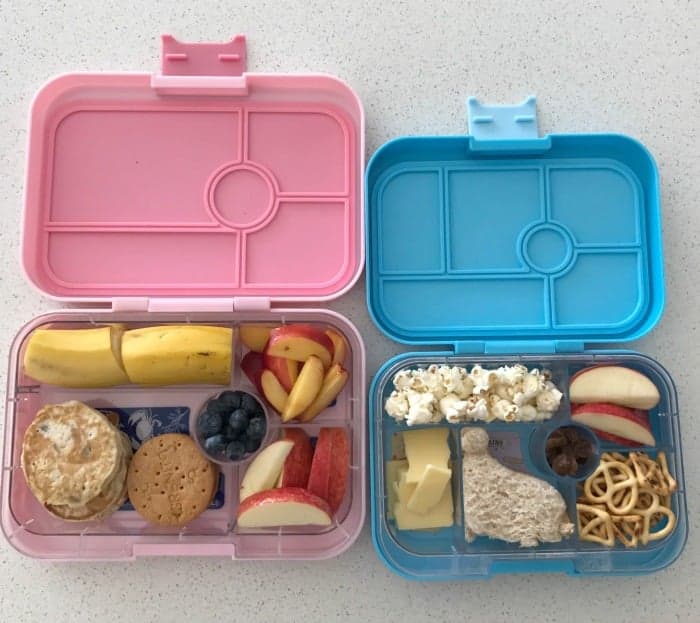 Some of the most common things you will find in my boys Yumboxes include:
Popcorn
Sandwiches
Quesadillas
Sausage Rolls
Yoghurt
Stewed Fruit (with the juice)
Sultanas
Medjool Dates/Prunes – they seriously love them!
Banana Bread
Anzac Biscuits
Shaved Ham
Chicken pieces
Cheese
Dip
Sliced Fruit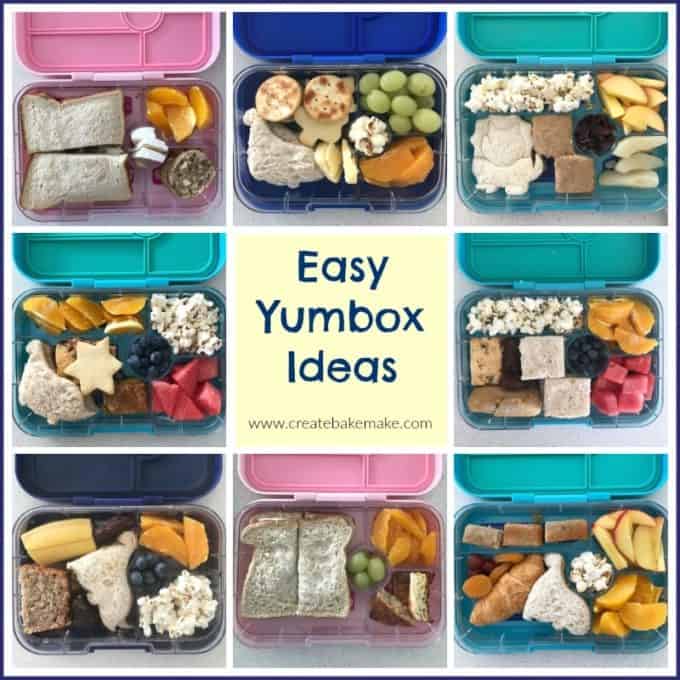 So there you have it, a few easy Yumbox ideas that will hopefully give you some inspiration for the school year ahead.  If you are not sure what a Yumbox is, or the different types available, you can check them out here.   If you are looking for more lunchbox recipes and ideas, take a look at this Healthy Lunchbox Snacks Collection.
You can also find more recipe ideas in our Tasty Tummies print book (free ebook also included) which you can view the contents of/purchase here.  To view our shop (including our Snack Attack and Thermomix Lunchbox Snacks ebooks) click here.