Well I don't normally share a new post on a Sunday night, but after spending the better part of the last 24 hours in bed with a raging fever and vertigo I figured now is as good a time as any to share the delicious kind of happiness only chocolate and nutella can bring.
As strange as it may sound for a cake crazed chocoholic like myself, I've only ever made one mug cake before, this delicious Salted Caramel Creation from the always fabulous Bake Play Smile.  Last week when I found myself with some time on my hands (I laugh just typing that sentence!) I decided to have a play around and see what yummy creations I could come up with.  It was only natural to start with this combination because chocolate and nutella – do I really need to say anymore?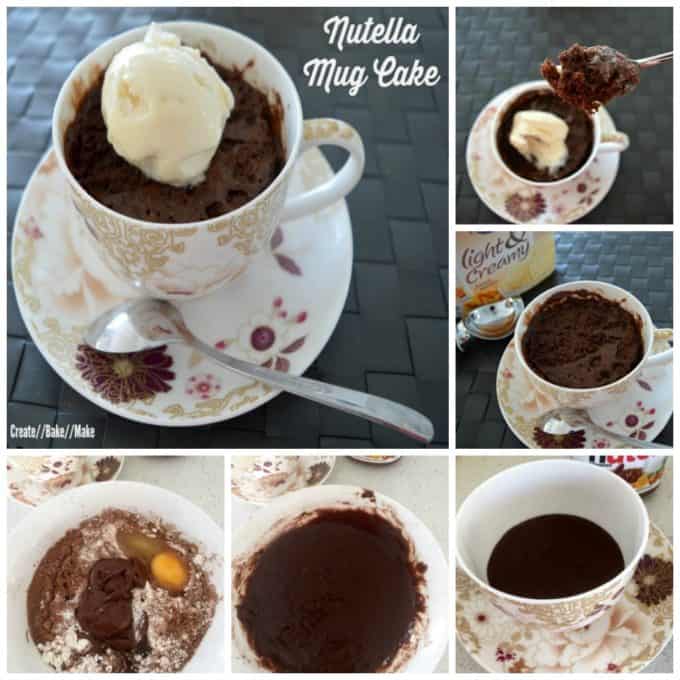 After a two attempts (which I unfortunately still had to taste test!) I came up with what I think it a winning combination.  While this is called a mug cake, I did combine my mixture in a small bowl before adding it to two teacups in an attempt at being fancy.  You certainly could use one BIG mug, but why not share the chocolate love and make one for a friend too?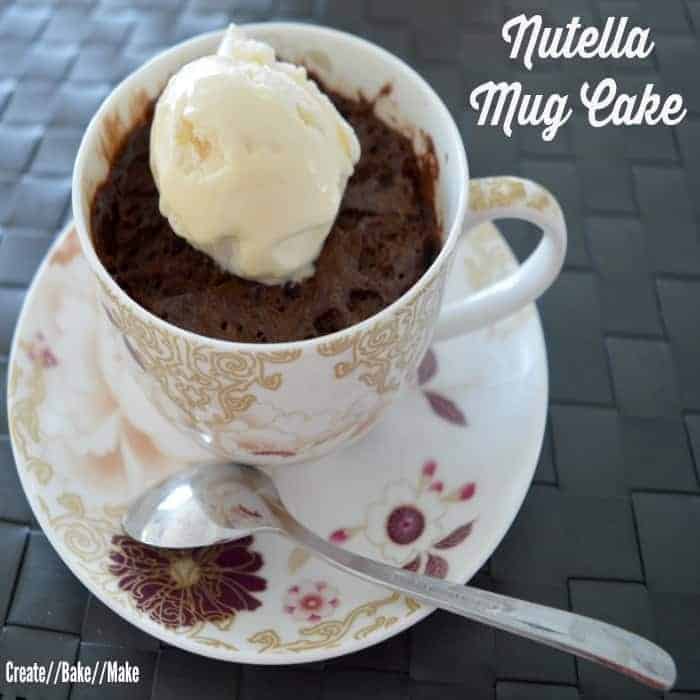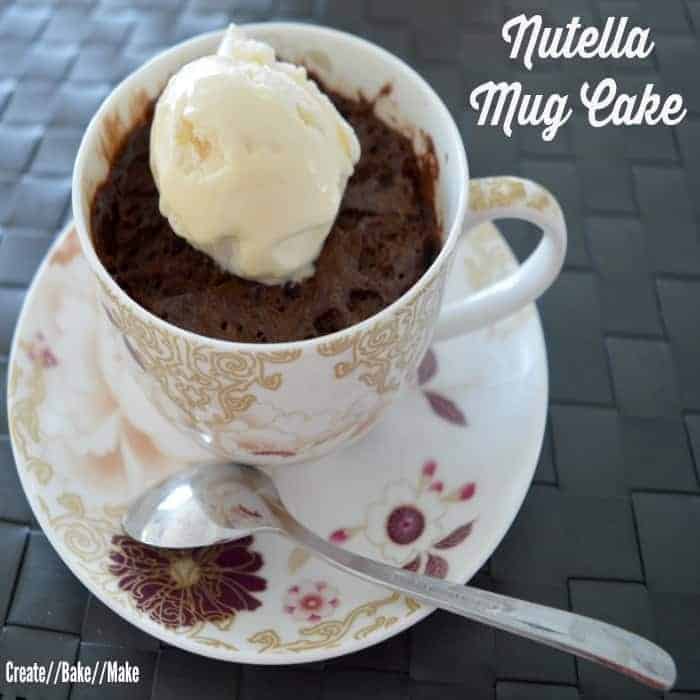 Easy Nutella Mug Cake
Ingredients
4

tablespoons

of self raising flour

3

tablespoons

of caster sugar

3

tablespoons

of cocoa

4

tablespoons

of nutella

3

tablespoons

of milk

3

tablespoons

of olive oil

1

egg
Instructions
Combine all ingredient together in a small bowl and whisk together.

Divide the mixture evenly between two mugs - or tea cups if your prefer! Make sure the cup/mug is no more than ½ full as it will rise.

Place in the microwave and cook on high for 1 ½ - 2 minutes depending on your microwave and cup size. My cakes took just 1 ½ minutes.

Allow cake to cool slightly before adding a scoop of vanilla ice-cream and enjoy!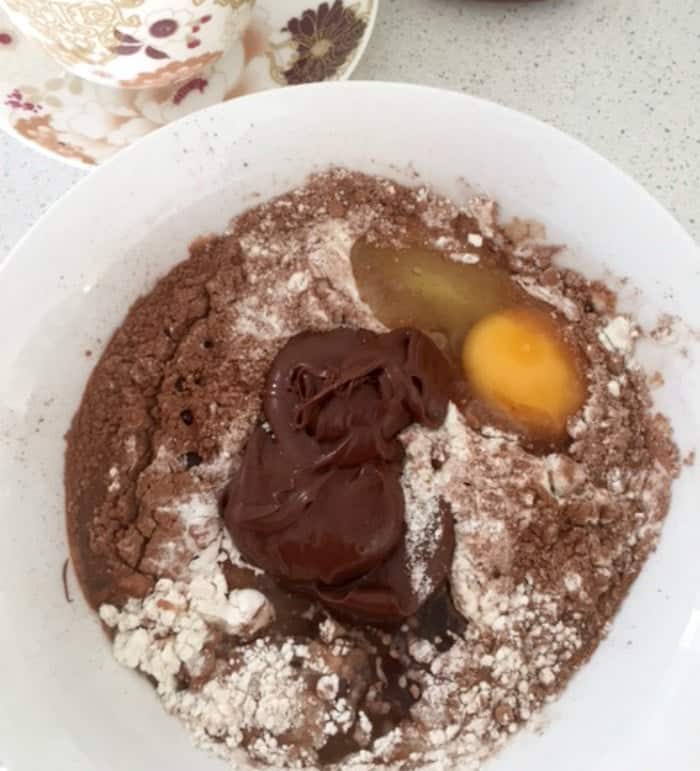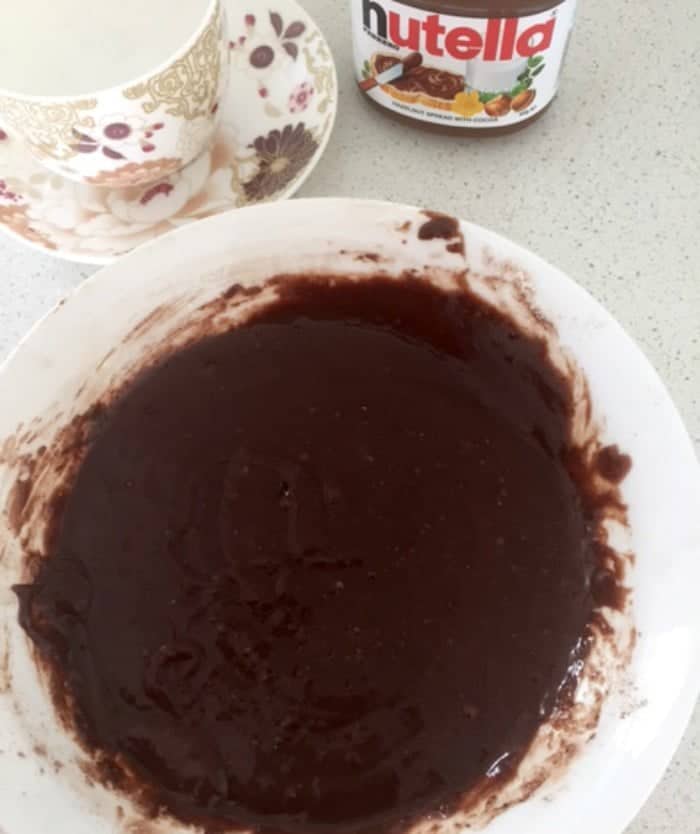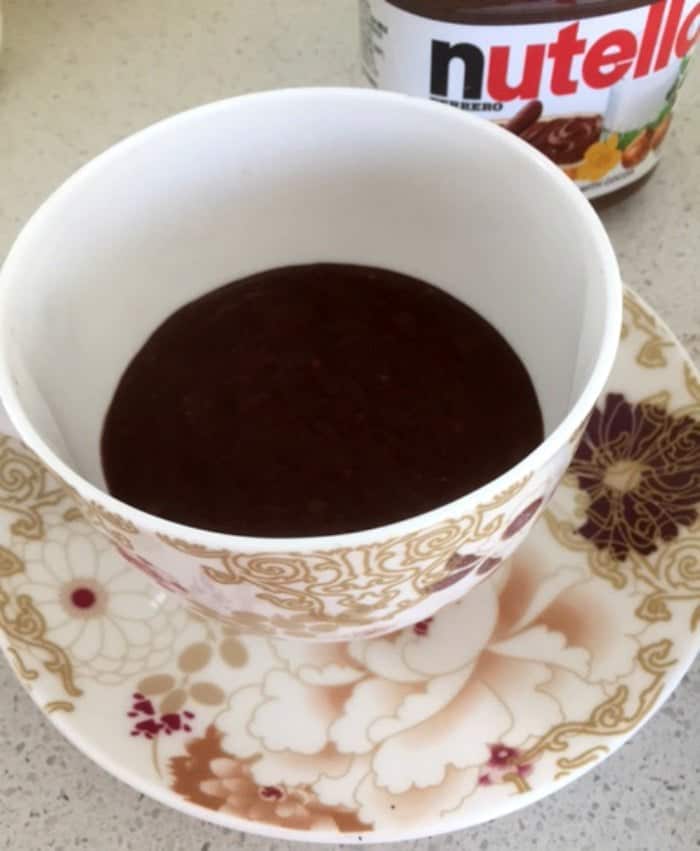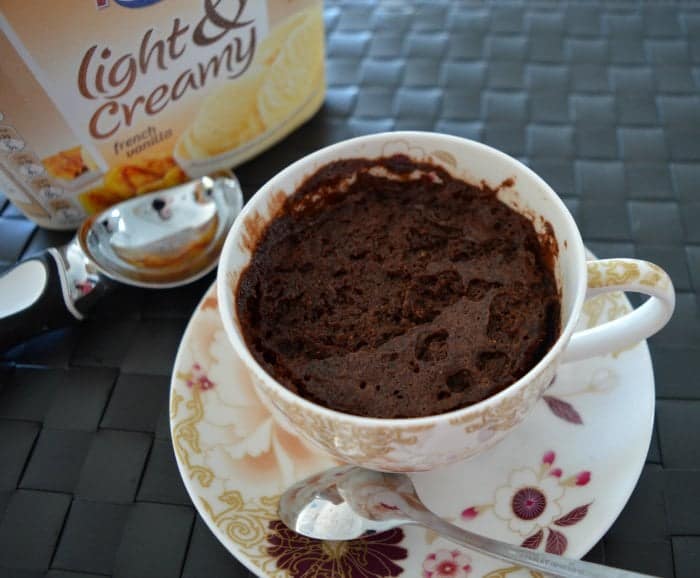 What kind of mug cake do you think I should make next?