I'm calling it, this Magic Custard Cake really is magic. There were more than a few occasions I almost gave up and tipped the mixture into the bin while I was making this.  After looking at all the gorgeous photos of this three layered gooey custard cake online, when I looked at the dodgy cake mixture in front of me, I had no confidence at all that it would actually work out.  The mixture just didn't look right to me, yet I continued with the thought I'd come this far already, I at least had to see what happened when I popped this disaster into the oven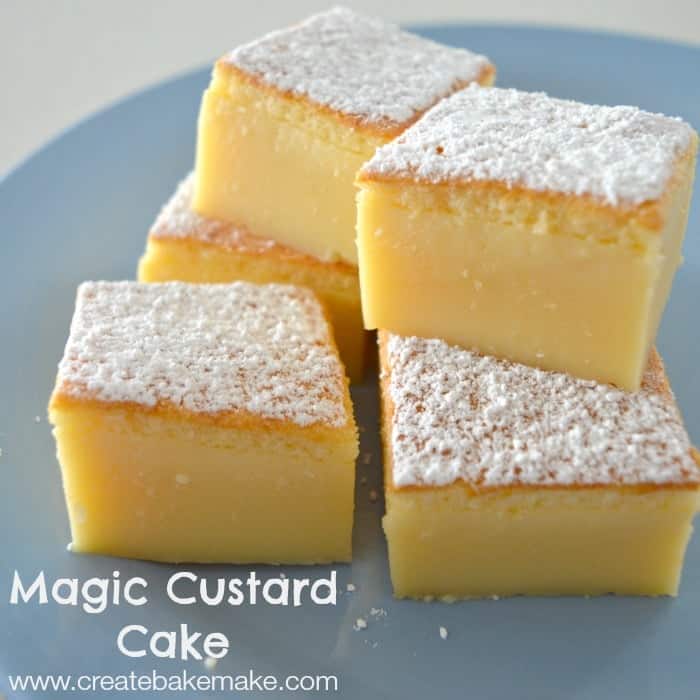 My few sneaky peeks into the oven thankfully gave me some assurance that cake may just work.  After 35 minutes it had developed a lovely golden crust on top and when tested with a skewer it was still a little wobbly in the middle – perfect.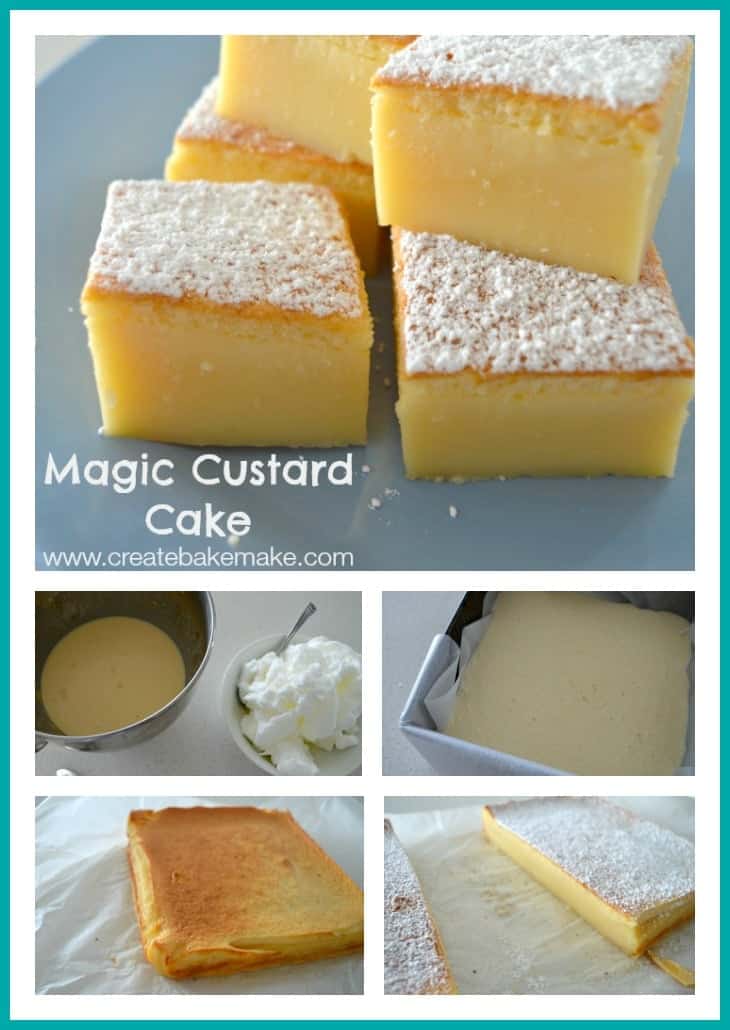 The two biggest tips I can give you when it comes to this recipe are:
1.  Your baking time WILL vary depending on the temperature of your ingredients.  Some people may find they need to cook their cakes for up to an hour.
2.  The mixture will look strange and you may be convinced that it won't work out – keep going as the end result is worth it!
Once you've made this vanilla version, make sure you try my Chocolate Magic Custard Cake recipe – you can find the recipe here.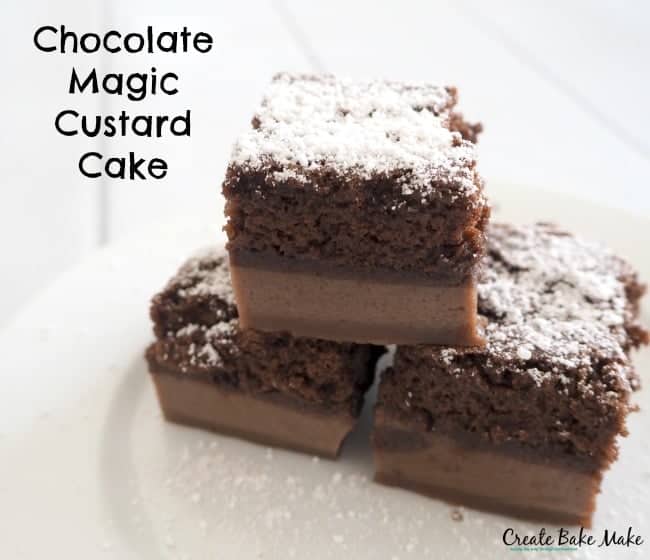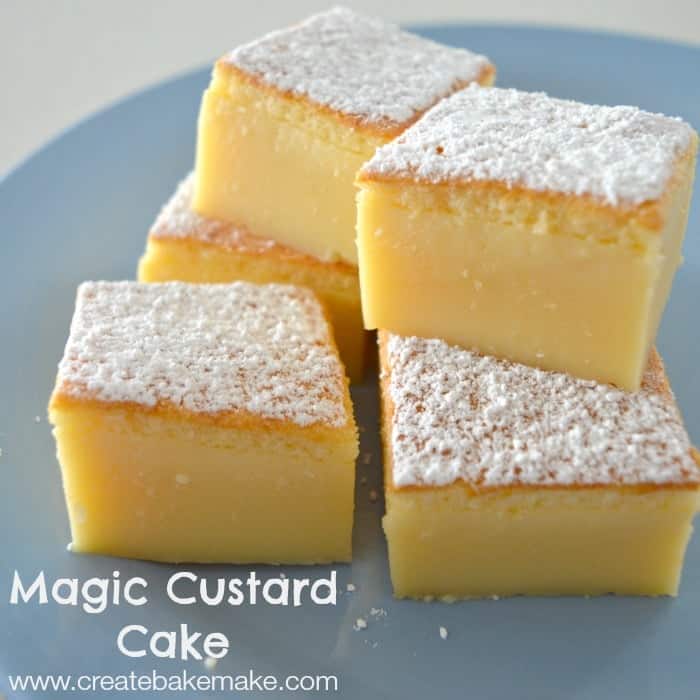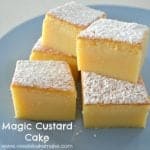 Print Recipe
Magic Custard Cake
Ingredients
4

eggs - room temperature

3/4

cup

of caster sugar

1/2

cup

of melted butter

1

teaspoon

of vanilla extract

3/4

cup

of plain flour - sifted

2

cups

of milk - lukewarm

1/4

cup

of icing sugar to decorate
Instructions
Preheat your oven to 170 degrees and line a 20cm square cake tin with baking paper, making sure to leave plenty of paper hanging over the sides.

Separate your eggs and place the egg whites into a CLEAN and DRY bowl - this is very important and beat using an electric mixer until stiff peaks form. Set the egg whites aside until needed.

Place the egg yolks and caster sugar together in a large bowl and use an electric mixer to beat until they have combined and are light and frothy.

With the electric mixer still going on a low speed, gradually add the melted butter and vanilla extract before adding the sifted flour a few spoonfuls at a time.

Gradually add the lukewarm milk and continue to beat on a low- medium speed to combine all of the ingredients.

Add the egg whites to the bowl and gently fold together the mixture.

Pour the batter into your prepared cake tin and place into your preheated oven and cook for 35 minutes or until a golden crust has formed on top of your cake.
What was the last thing you made that turned out much better than you expected?
For more simple and delicious cake recipes, check out our Cakes and Cheesecakes for all Occasions eBook – also available in a Thermomix version. You can view all of our ebooks here.