When we were kids my sister and I used to share a bed every Christmas Eve and take turns listening out for Santa coming and checking the Christmas tree.  We both had a Santa Sack that we would carefully lay out under the tree each year and we would become so excited to see it overflowing with presents on Christmas morning.  Now that the boys are a little older and beginning to understand Christmas a little more, I wanted to make them each a Santa Sack of their very own.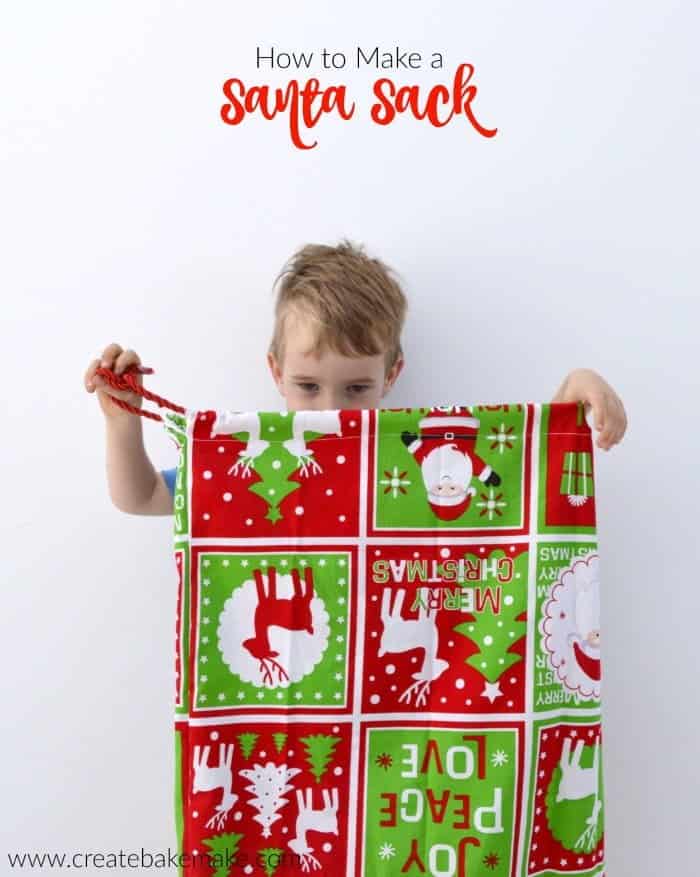 Ok, so before anyone says it, I know the print of the Santa Sack pictured above is upside down, mistakes like this happen when you are trying to sew with two energetic (and cranky) kids running around.  I guess I could have unpicked it and started again, but it was a stinking hot day and having a swim in the pool was a much more appealing option and the boys were both happy with the ones I made, quickly claiming their own.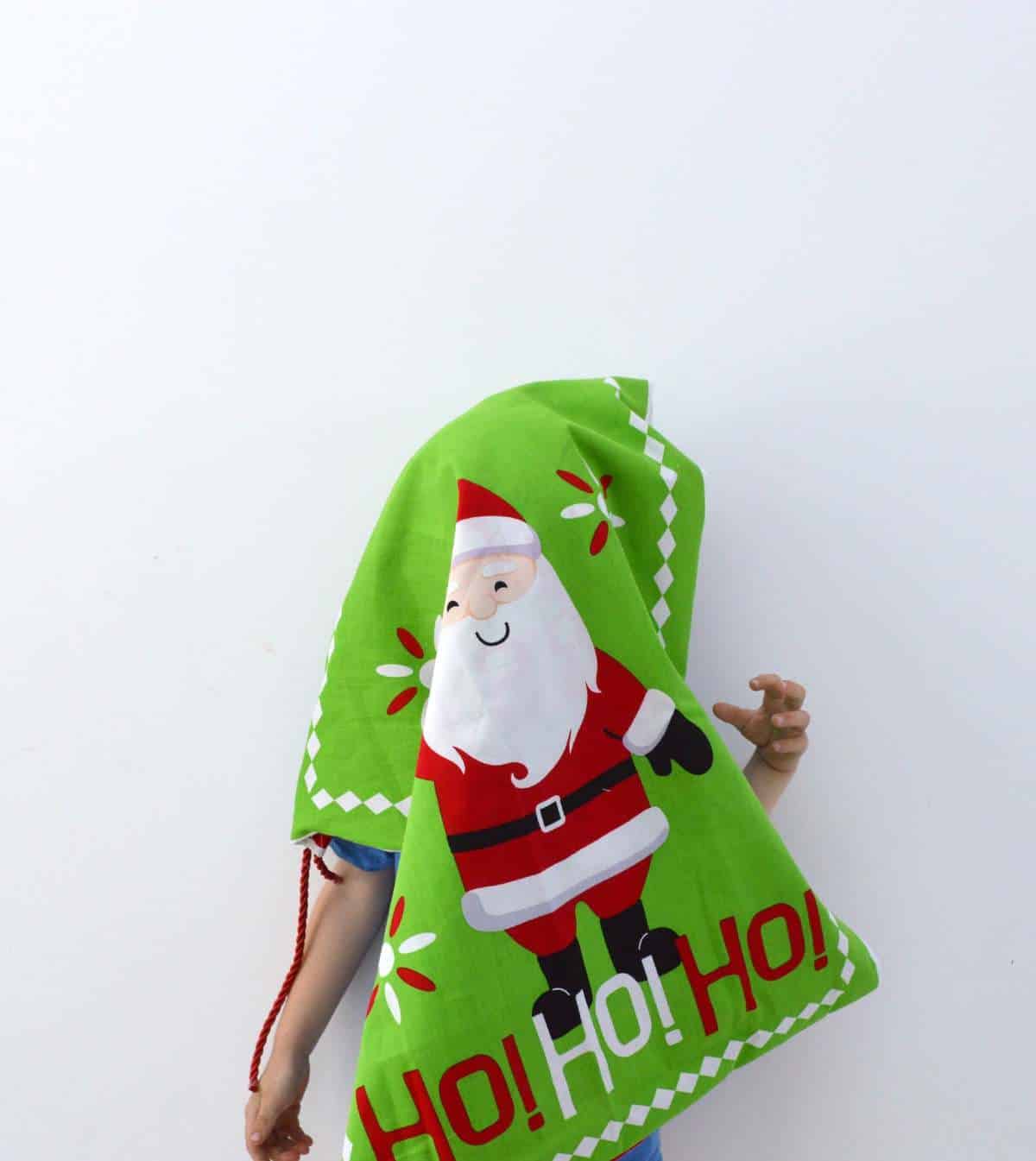 I used my sewing machine to put this together, however there really isn't a lot of sewing to it and I think you could easily hand stitch it if you preferred.
How to Make a Santa Sack
You will need:
1.5 metres of your favourite Christmas fabric
1.2 metres of cord/ribbon
Cotton Thread
Scissors
Pins
A safety pin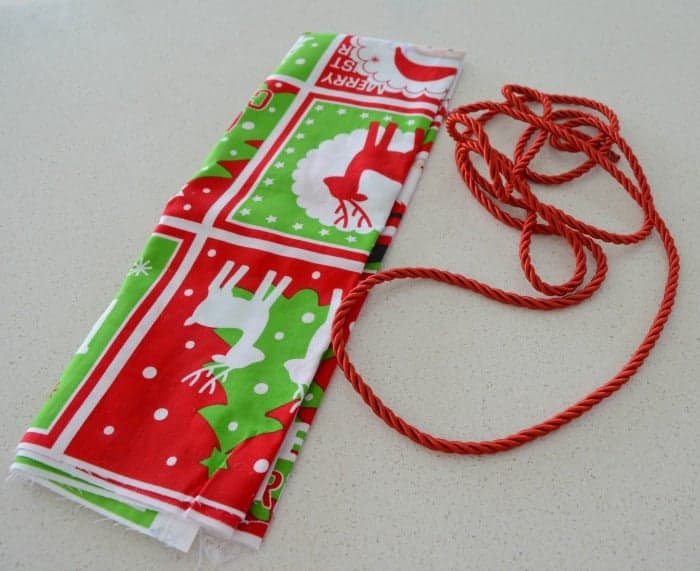 Fold the top of your fabric over approximately 3 cm and pin.  You want to fold the fabric onto the wrong side of the material as you are creating the casing for the cord.  Sew along the bottom of this fold.
2. Fold your fabric in half lengthways so that the back of the fabric is facing you (you Santa Sack is inside out) and pin around the two open edges to help keep them together when sewing.  Starting from just below the cord casing you have already sewn, sew along the two open sides of your Santa Sack.
3.  Turn your Santa Sack the right way and pin a safety pin in one end of your cord and work it through the casing at the top of the Santa Sack. Once it comes out the other end, place a small knot in the two pieces of cord.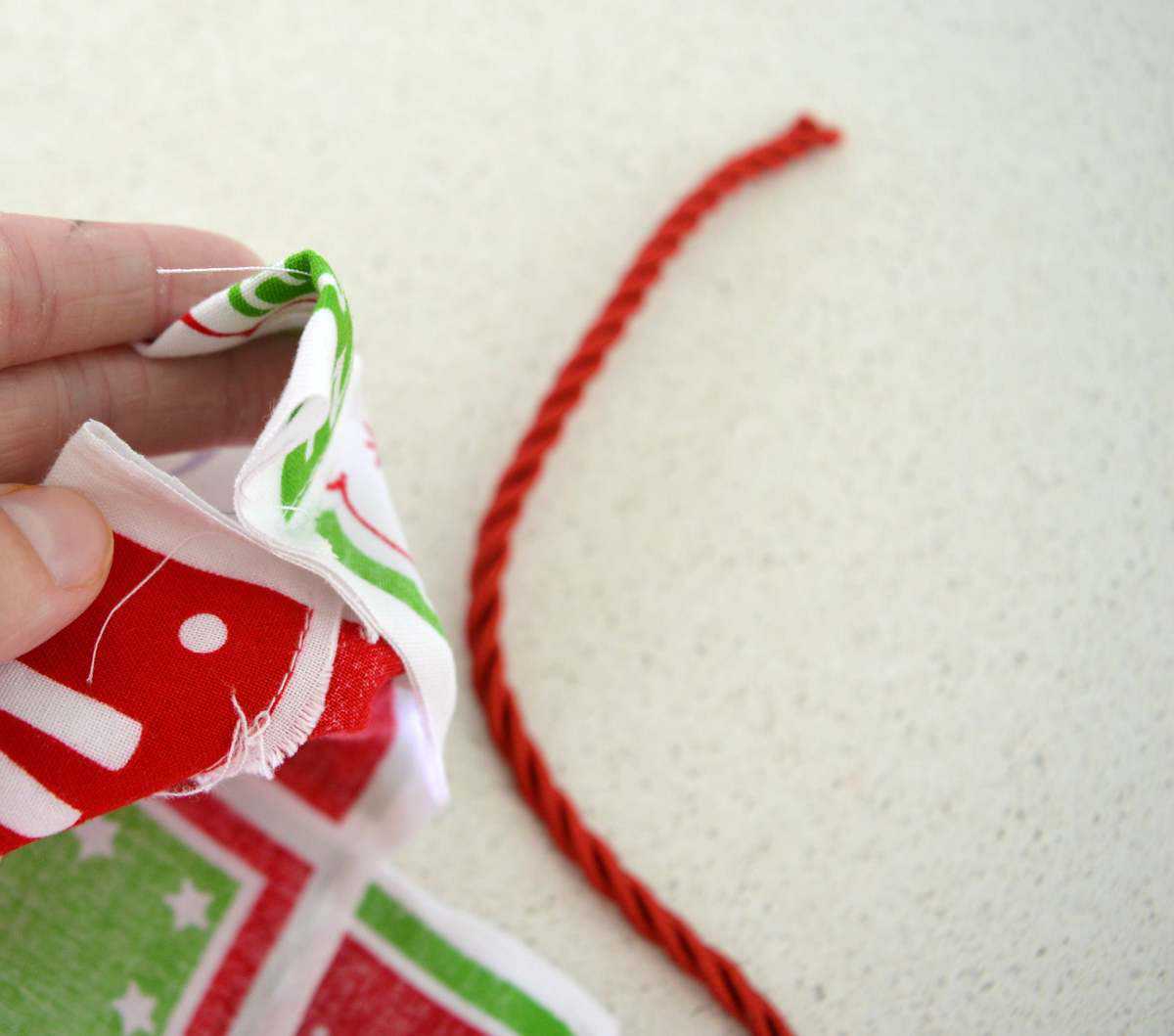 And that's it!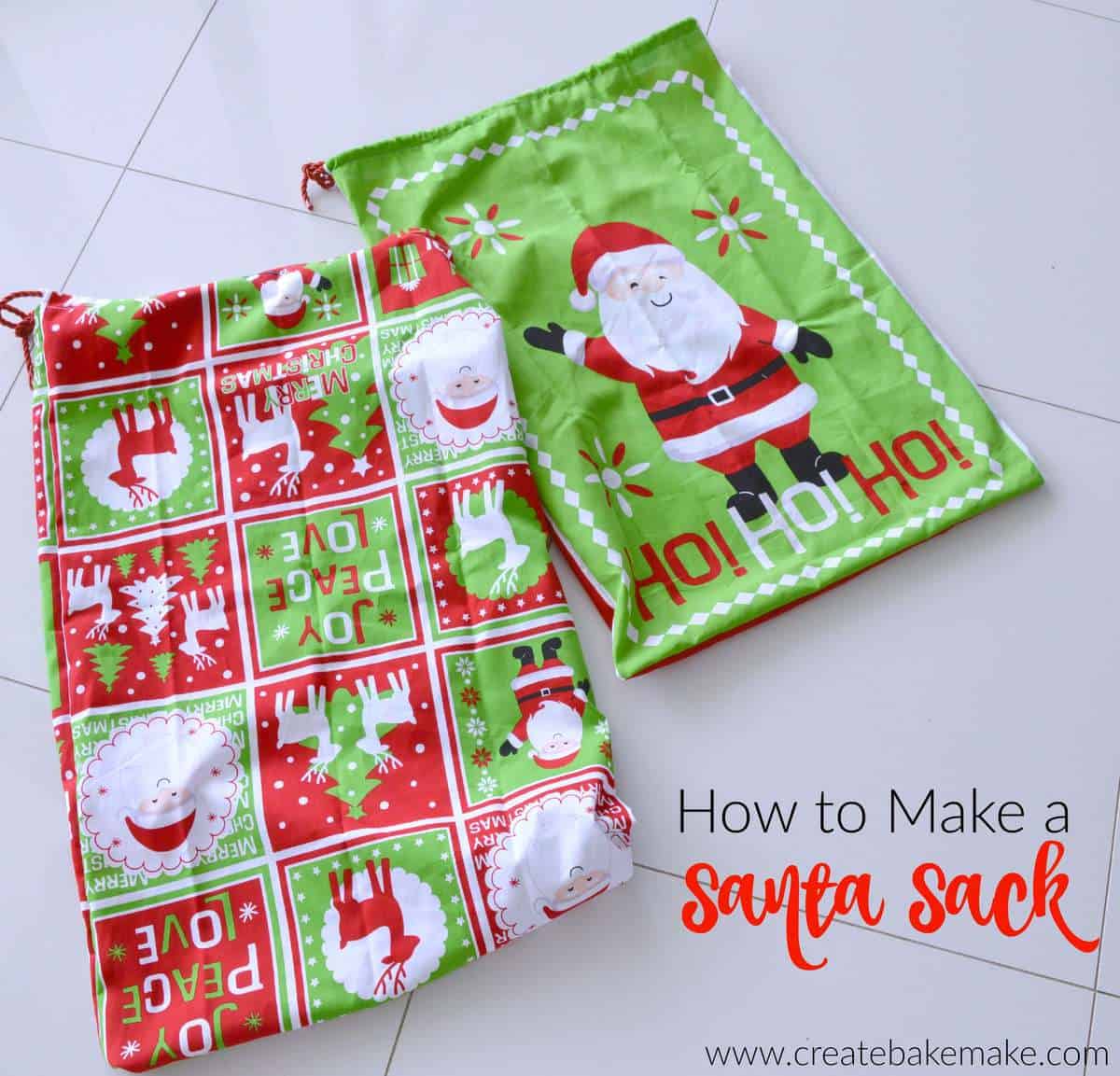 This is a REALLY basic and easy Santa Sack pattern, but for something that' only going to be used once a year why make things harder than you have to – after all, as long as the kids love it, what more can you ask for?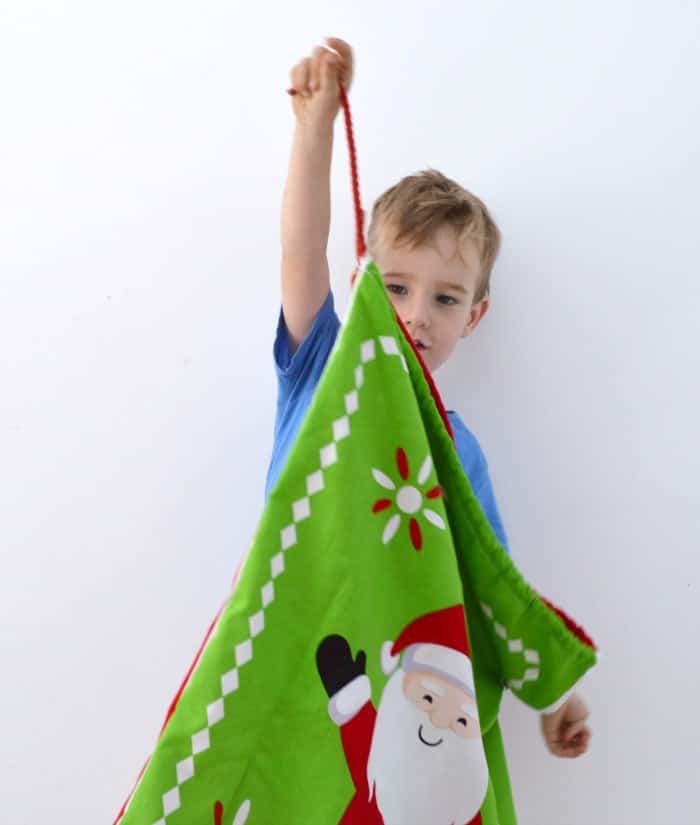 Did you have any fun Christmas traditions when you were growing up?