This Golden Gaytime Ice-Cream Cake could not be any simpler to make, I promise!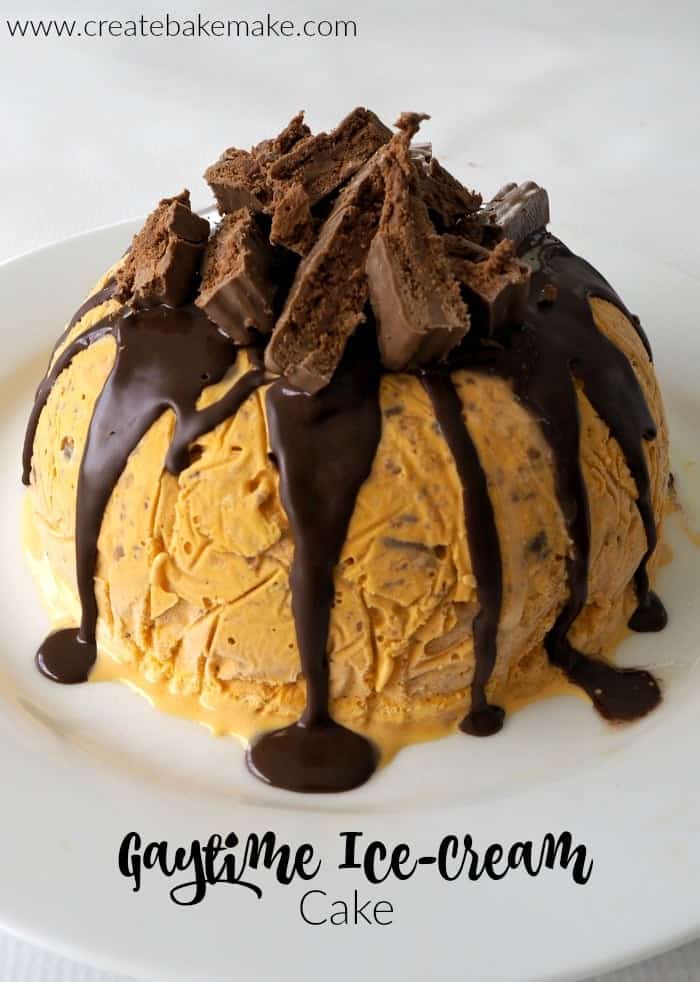 Ok so I know I regularly say that recipes are my 'new favourites' however this time I REALLY mean it!  This Golden Gaytime Ice-Cream Cake is filled with three of my favourite things: Golden Gaytime Ice-cream (well duh!), Tim Tams and Maltesers – I bet you can now see why it's my new favourite!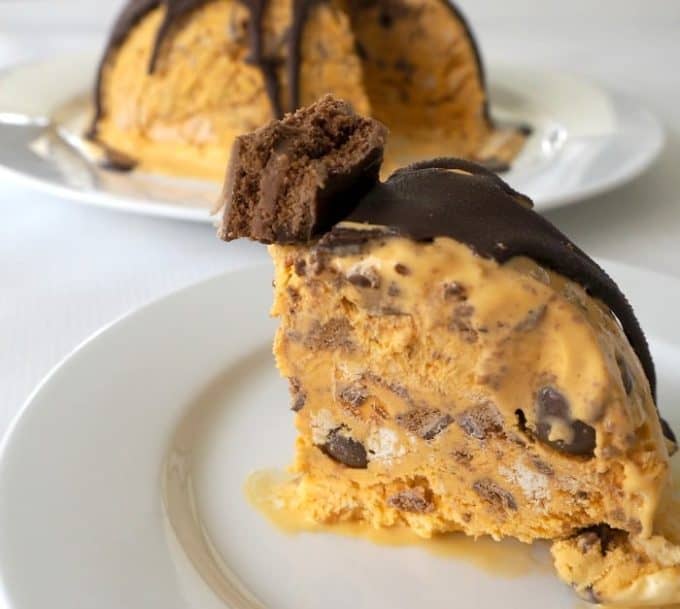 Putting this ice-cream cake together is ridiculously easy, just roughly chop the Maltesers and Tim Tams and then stir through a couple of tubs of softened Golden Gaytime Ice-cream. Once it's set (which is seriously the hardest part!) drizzle it with Chocolate Ice Magic and decorate with MORE Tim Tams and Maltesers (because you can never have enough of these!) and pop back into the freezer until ready to serve/devour – yes it's that easy!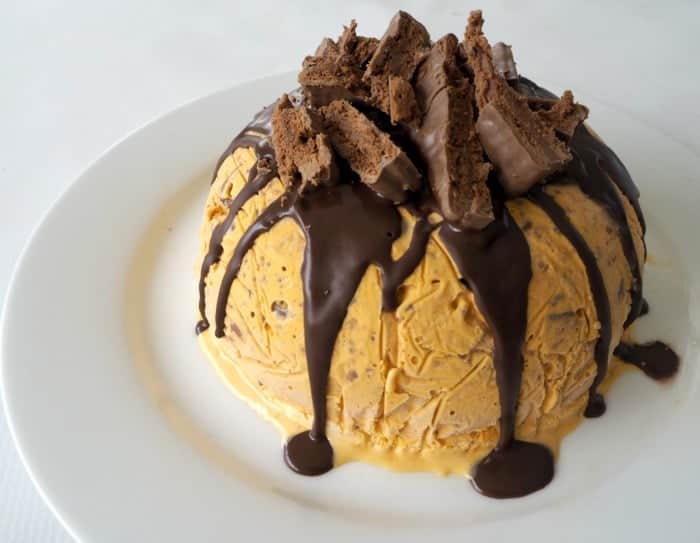 You could make this Golden Gaytime Ice-cream Cake in the morning if you were planning to serve it late that night, however I think it's best (and safest) to make in the day before you need it.  It's also a good idea to bring this cake out just as you are ready to save it as it won't take long for it to begin to melt, especially if are trying to make it on a 35 degree day – not my brightest idea!  If you like, you can also use different flavoured Tim Tams in your ice-cream cake, I'm thinking a Caramel Tim Tam version might be making an appearance in our kitchen very soon.
Both of the boys and my husband were VERY excited to taste test this recipe, with the boys especially loving the 'crunchy chocolate' aka Ice Magic and the Tim Tam pieces on top and it's taking EVERY once of my willpower not to sneak a piece from the freezer right now!!!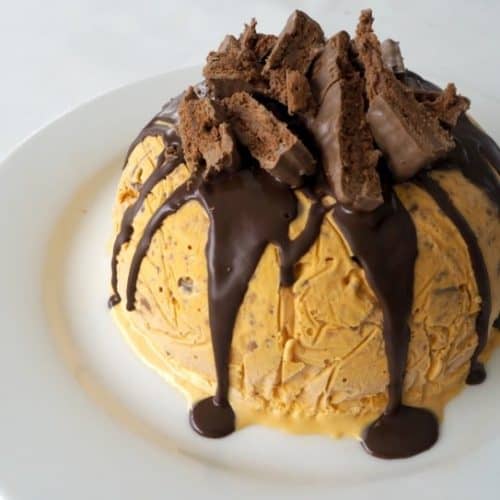 Simple Golden Gaytime Ice-Cream Cake
Ingredients
2

x 200g packs of Tim Tams - you will have leftovers

155

g

bag of Maltesers

2

x 1.25 litre tubs of Golden Gaytime Ice-Cream

Ice Magic
Instructions
Line an 8 cup capacity pudding tin with cling wrap - making sure you leave plenty hanging over the sides.

Place the tubs of ice-cream on your bench to let them soften.

In the meantime, roughly chop ONE pack of Tim Tams and approximately ¾ of the Maltesers into large chunks, set aside until needed.

Place the softened ice-cream into the bowl of an electric mixer and mix on a low speed to combine. Add the chopped up Tim Tams and Maltesers and continue to mix until combined.

Pour the mixture into your prepared tin and place into the freezer for 6 hours (or preferably overnight) to set.

When ready to decorate/serve, roughly chop 4 Tim Tams into pieces.

Gently turn the ice-cream cake out onto a serving plate and decorate with Ice Magic, the Tim Tam pieces and remaining Maltesers. Serve immediately or place back into the freezer until ready to serve.
Nutrition
Enjoy!