I'm still on what is beginning to feel like a never ending mission to update old photos from the blogs early days.  When I told my husband what I was doing his reply was that I look for any excuse to make some of these recipes again which might also be true!  This no bake 4 ingredient Cherry Ripe Slice is another variation of my go to slice recipe and I really think you could use just about any type of chocolate bar you like – even if it doesn't quite turn out it will still taste delicious!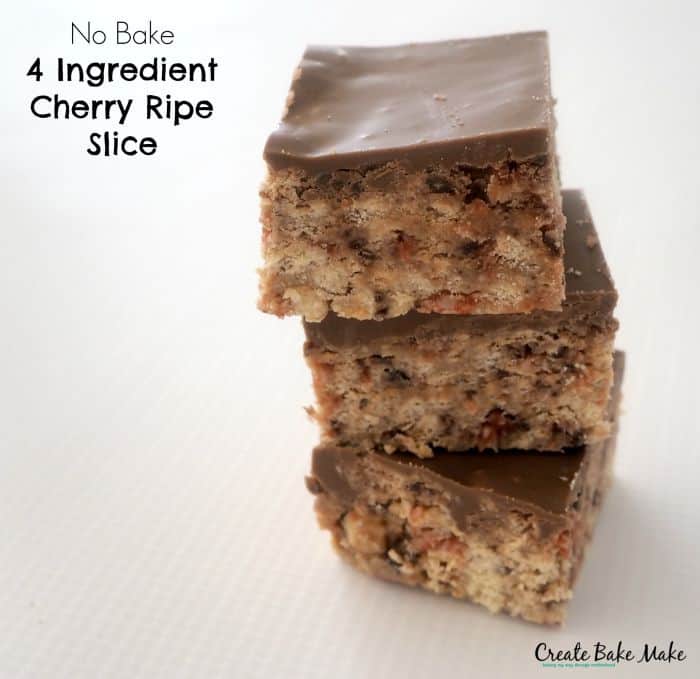 I also used the excuse of my Mum and Sister coming to visit as a reason to make this slice again, after all if baking something special for family is not a good enough reason to have some fun in the kitchen, I don't know what is!
They found it hard to believe that you only need just four ingredients to make this slice and also loved the fact these ingredients are pretty much staples in our house.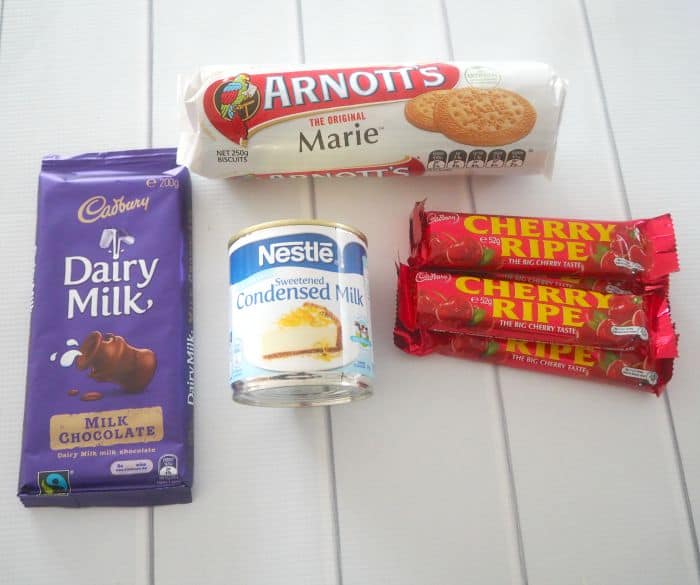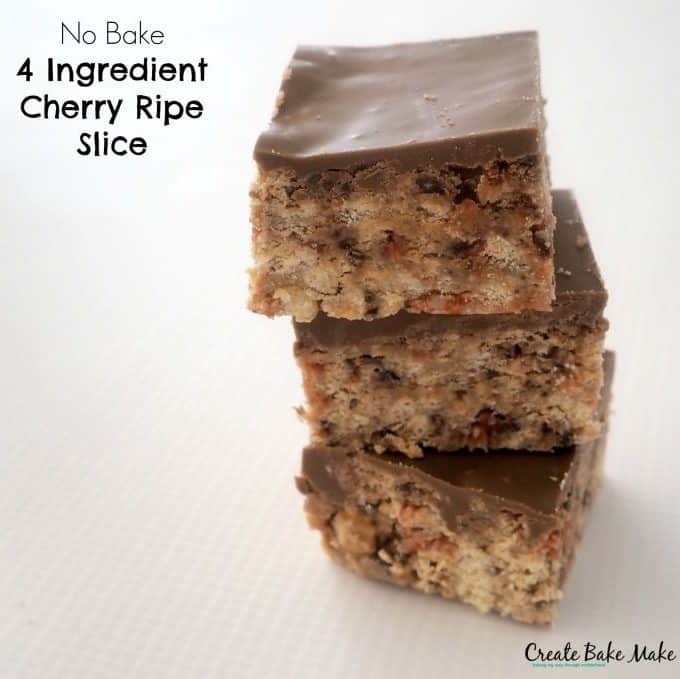 4 Ingredient No Bake Cherry Ripe Slice
Ingredients
4

x Cherry Ripe Bars

395

g

can of Condensed Milk

1

Pack of Marie Biscuits

200

g

block of Milk Chocolate
Instructions
Line a 28 x 18cm slice tin with baking paper.

Crush the biscuits either in a food processor or using the end of a rolling pin like I do!

Cut the Cherry Ripe bars into small pieces.

Add the condensed milk and chopped cherry ripes to the crushed biscuits and mix together.

Pour the mixture into your prepared slice tin and use a metal spoon to flatten.

Melt chocolate and pour over the top of slice. Place in the fridge to set, cut into slices and enjoy!
Nutrition
Serving:
0
g
Calories:
0
kcal
Carbohydrates:
0
g
Protein:
0
g
Fat:
0
g
Saturated Fat:
0
g
Polyunsaturated Fat:
0
g
Monounsaturated Fat:
0
g
Trans Fat:
0
g
Cholesterol:
0
mg
Sodium:
0
mg
Potassium:
0
mg
Fiber:
0
g
Sugar:
0
g
Vitamin A:
0
IU
Vitamin C:
0
mg
Calcium:
0
mg
Iron:
0
mg
4 Ingredient Cherry Ripe Slice Thermomix Instructions
Line an 28 x 18cm slice tin with baking paper – make sure the paper goes up the sides.
Break the Cherry Ripe bars into three pieces and place them along with the Marie Biscuits into your Thermomix bowl and mix for 4 seconds on speed 6 or until the biscuits are crushed.
Add the condensed milk and mix for 10 seconds on speed 4 REVERSE.
Pour the mixture into your prepared tin and push down with the back of a spoon to flatten the surface.
Break the milk chocolate into pieces and place into a microwave safe bowl and cook for 30 second spurts until melted.
Pour the melted chocolate over the top of the slice and place in the fridge for 4 hours or until set.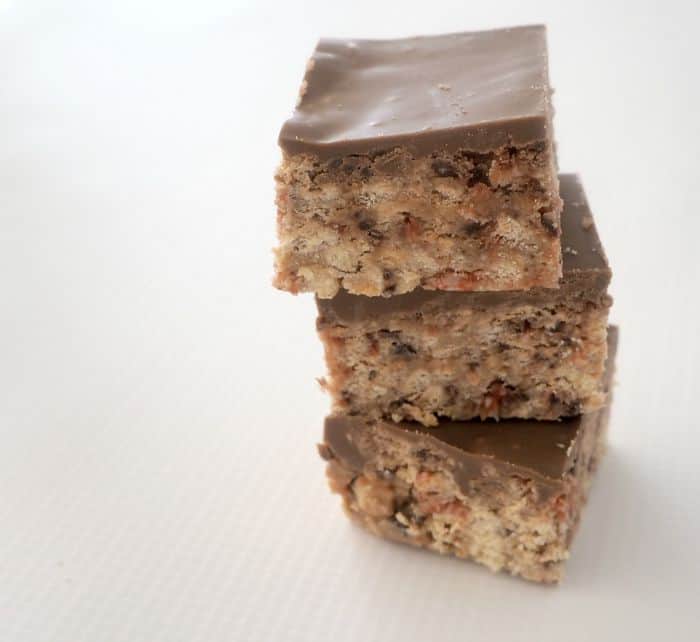 Do you need much of an excuse to do some baking?