I've got a secret love of packing lunch boxes (although I can totally understand why a lot of people get sick of it) and I enjoy making my own 'healthier' alternatives to store bought snacks to fill them with, as not only does it save me SO MUCH money (I cringe at some of the prices in the supermarket), it's nice (and important to me) to know exactly what is in the food we are eating – especially my kids.
Although we certainly enjoy the occasional treat (hello Chocolate Cake!) and one of my boys favourite past times is licking the mixing bowl,  I also make a big effort to ensure that the kids (and my husband and I) eat a balanced diet with as little processed food as possible. I'm quite conscious that everyone out there has a different version of what 'healthy' means, however this yummy collection of healthy lunch box snacks includes recipes that are simple to make at home yourself, are packed with flavour and goodness that most importantly, are enjoyed by my entire family – and I hope you enjoy them too xx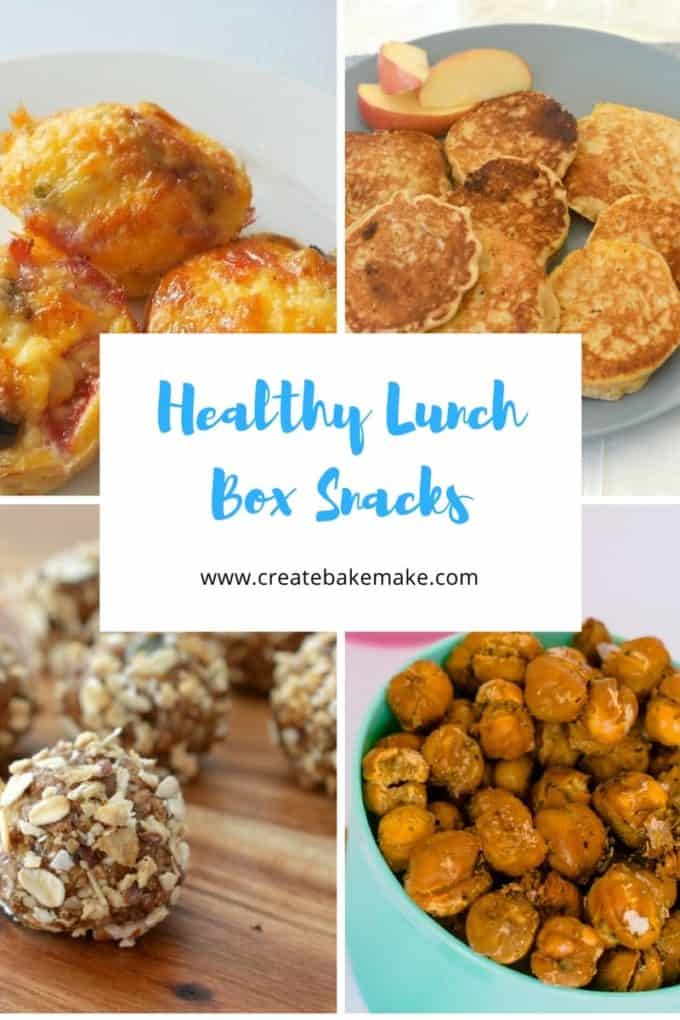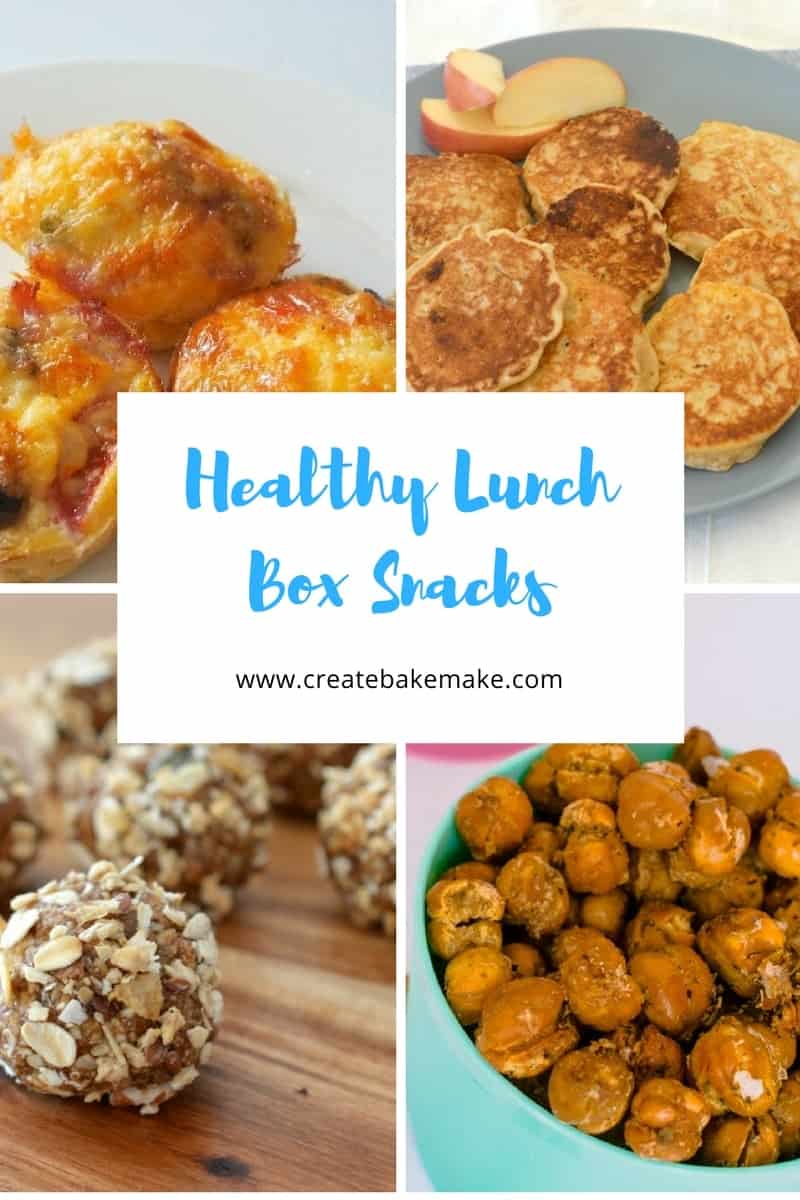 Try using wholemeal instead of plain flour when making these Wholemeal Apple and Cinnamon Pikelets, they make a great morning tea or easy healthy snack for lunch boxes.
These Easy Egg Muffins are full of vegies and are sure to fill a hungry tummy. Also they are a great way to use up any veggies hanging around in your fridge.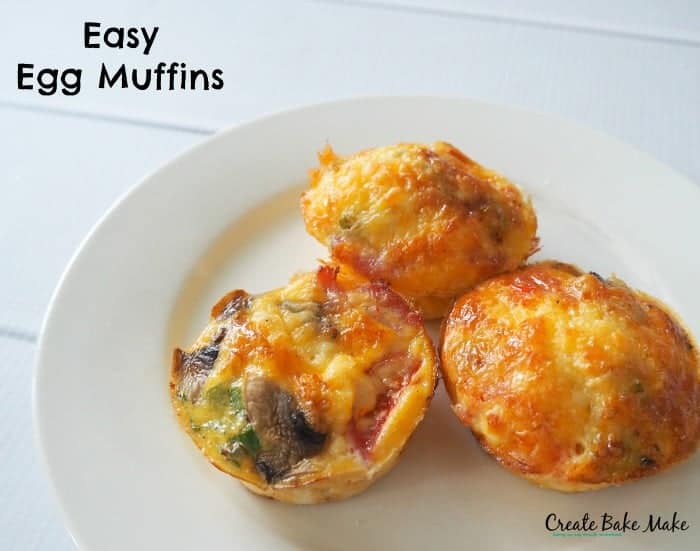 We LOVE these Oat, Zucchini and Chocolate Chip Biscuits from Bake Play Smile, it's all about balance right?!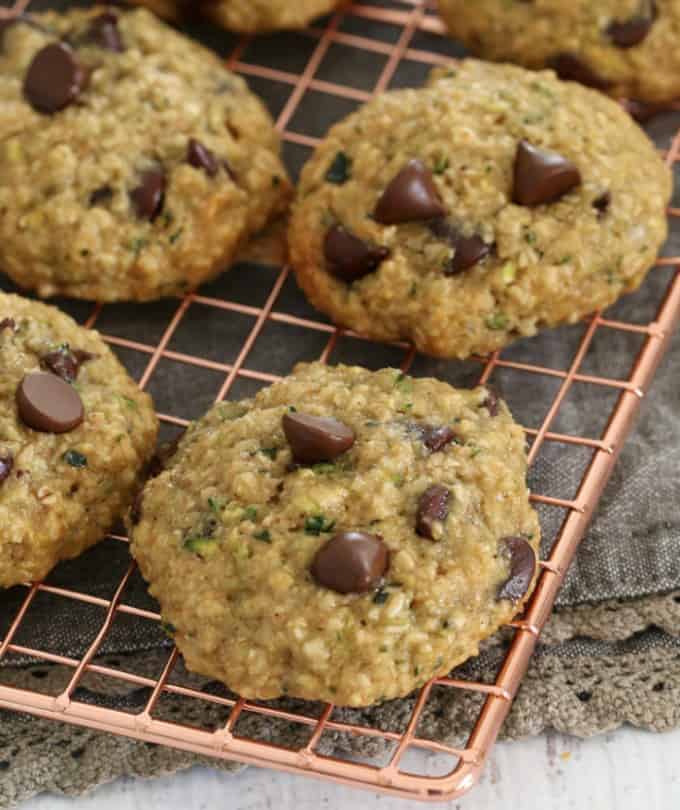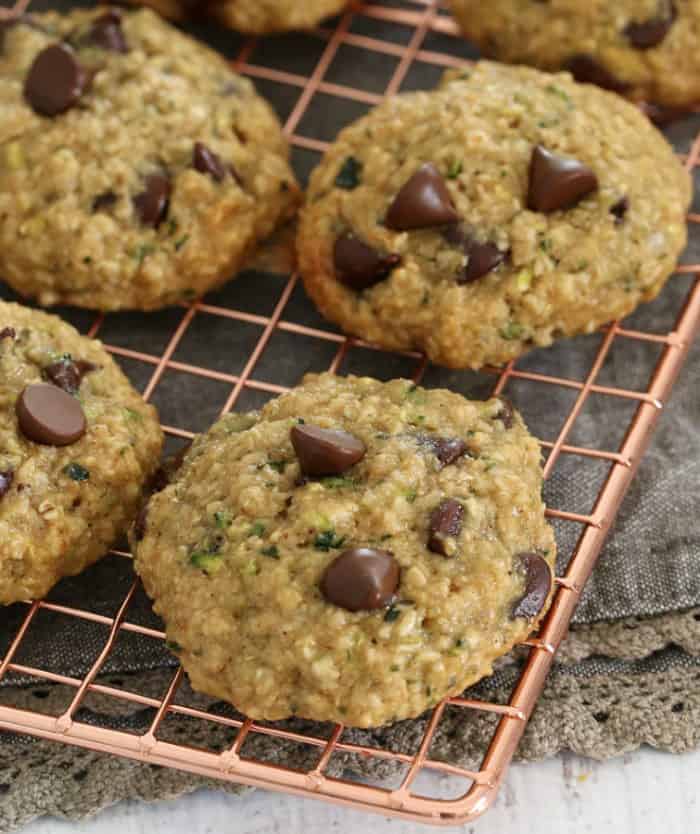 If your looking for something that will curb the sugar craving and are easy to make, try these Easy Muesli Balls.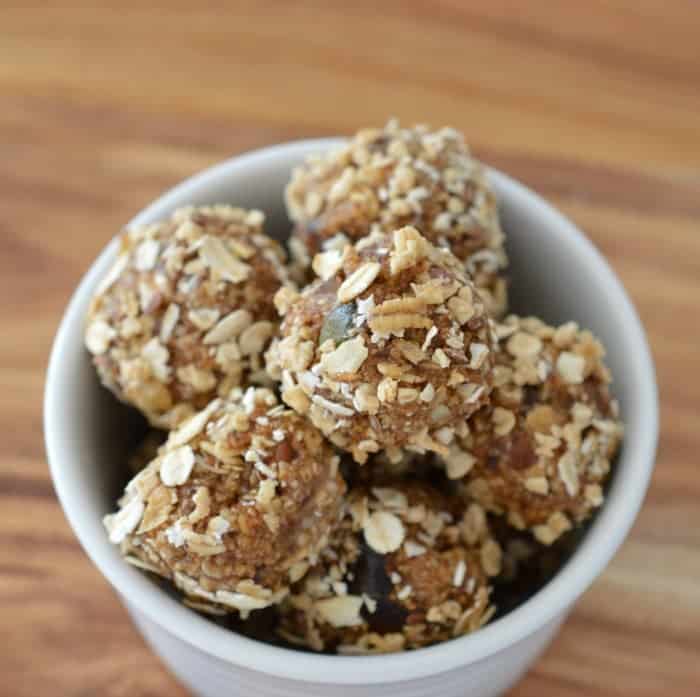 A yummy alternative to eating nuts is dried chickpeas, they can be flavoured savoury or sweet too! Try this Roasted Chickpeas recipe from Kidgredients.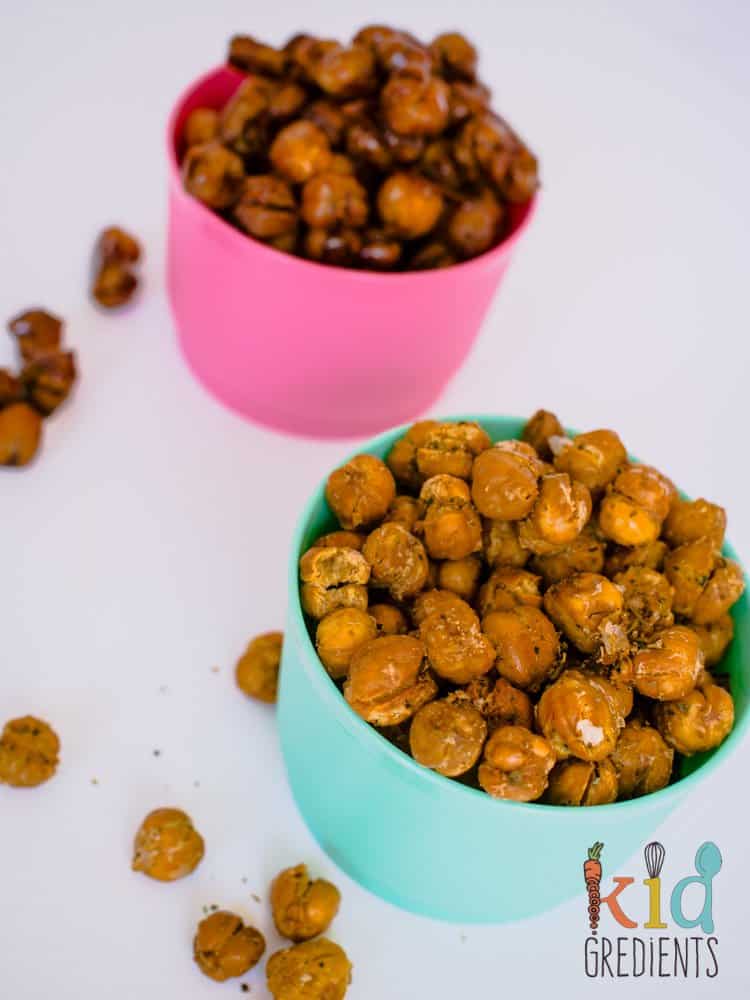 These Date and Banana Muffins with no added sugar and perfect to make ahead and freeze.
You have to try my Healthy Chocolate Bliss Balls, they are full of goodness and satisfy the chocolate cravings. I always have a stash of these in the freezer!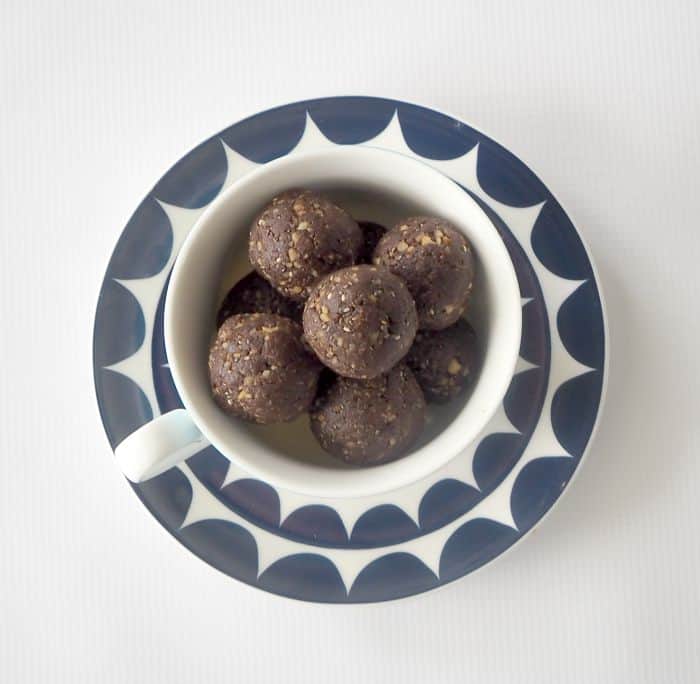 If your looking for a cookie recipe or two, Kidgredients have these Healthier Cornflake Crunch Cookies that taste even better than the originals!
And these Simple Healthier Sweet Biscuits  are great for anyone who prefers a 'crunchy' snack.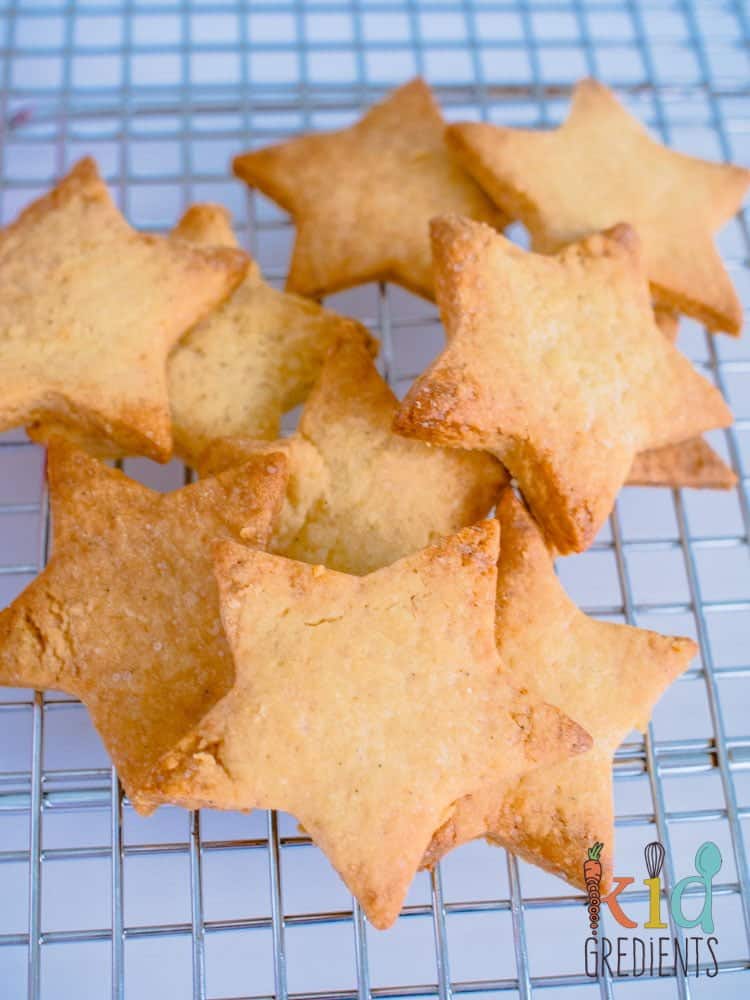 Another freezer friendly recipe is my Carrot, Raisin and Quinoa Cakes.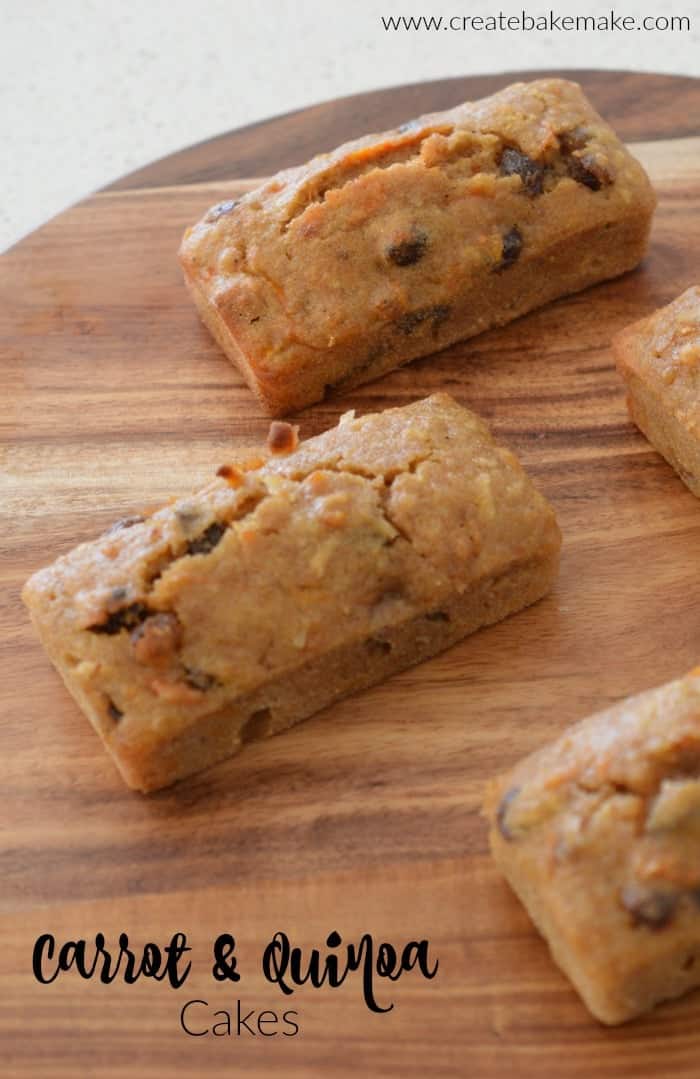 With no refined sugars, this Oat and Date Slice from Bake Play Smile is another yummy snack.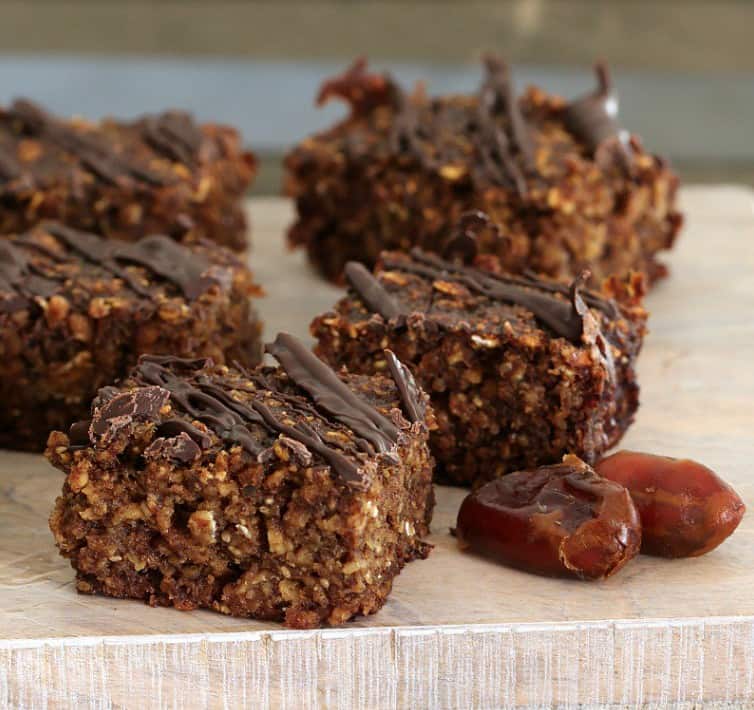 We can't get enough of this Chickpea Banana and Chocolate Slice from My Kids Lick The Bowl – doesn't it look amazing?!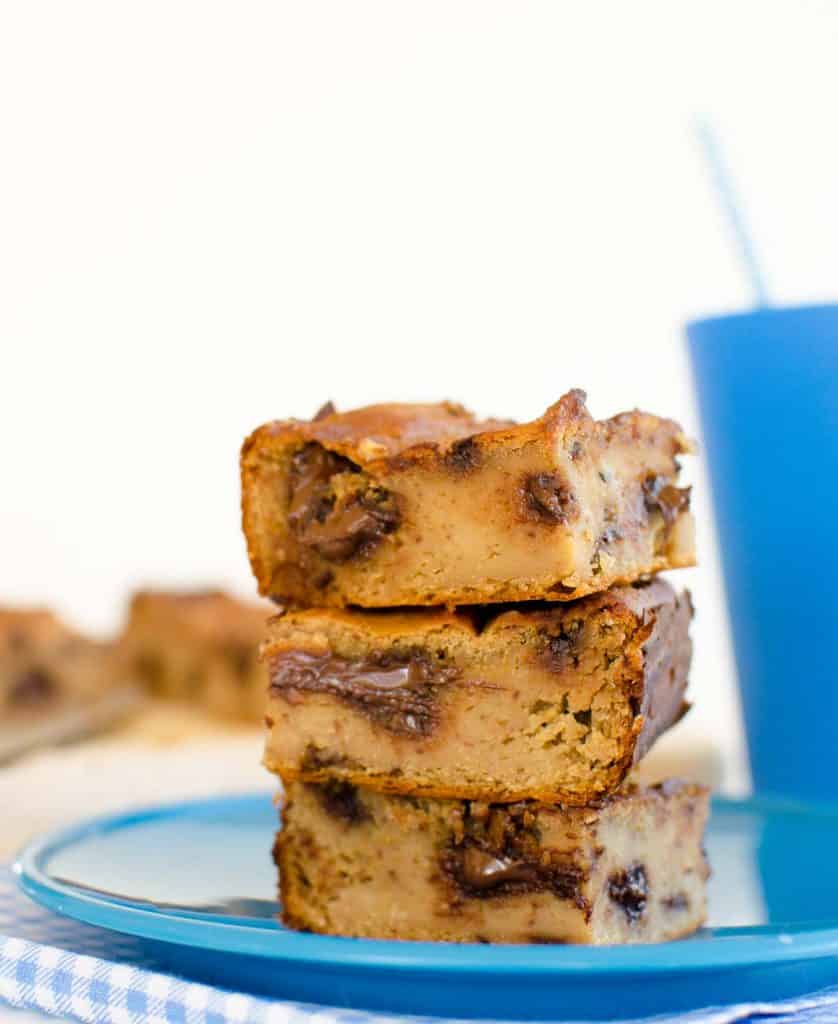 Or why not try these Carrot Oat Energy Bites from My Kids Lick The Bowl, they are sugar free and full of goodness.
A great way to hide veggies is in muffins and these Broccoli and Cheese Mini Muffins, are super tasty and freeze well.
For
For a quick and easy lunch box snack, they these Blueberry No Bake Snack Bites.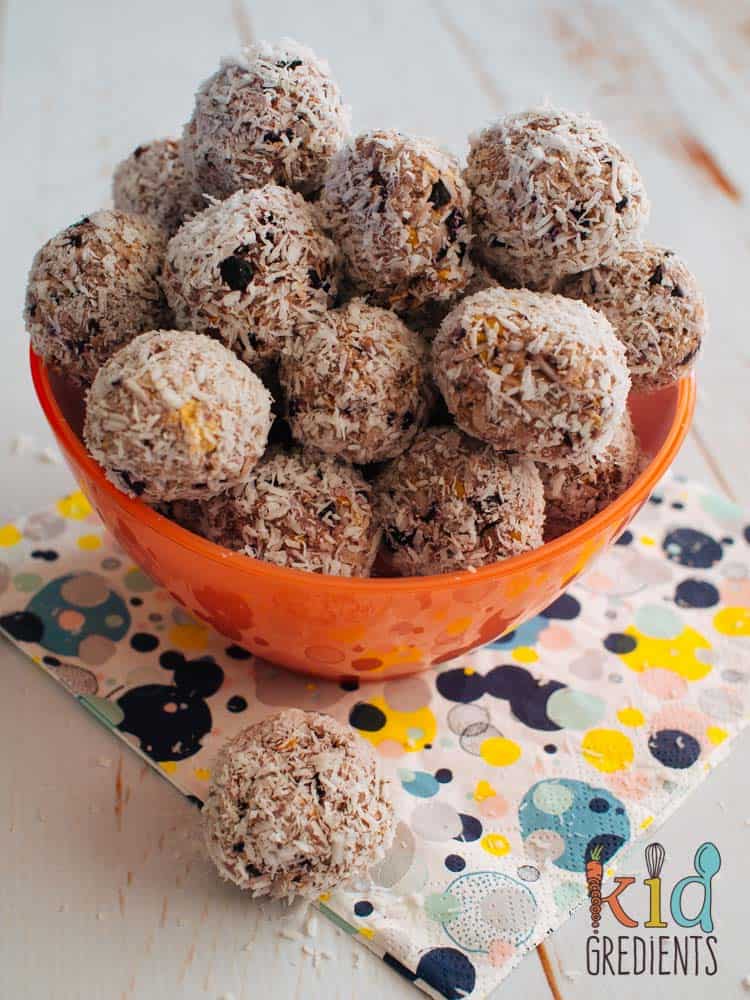 My Carrot Cake Muesli Slice is a healthy alternative to traditional Carrot Cake.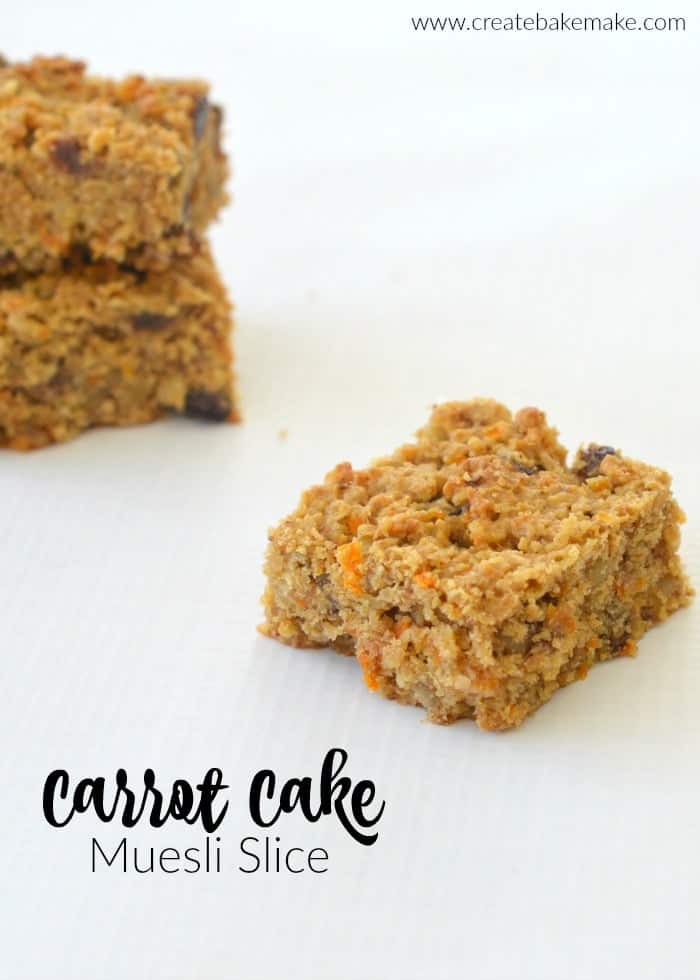 And finally try my Spelt & Honey Banana Bread With Dates & Walnuts, it is so yummy it might not make it to the lunch box!!!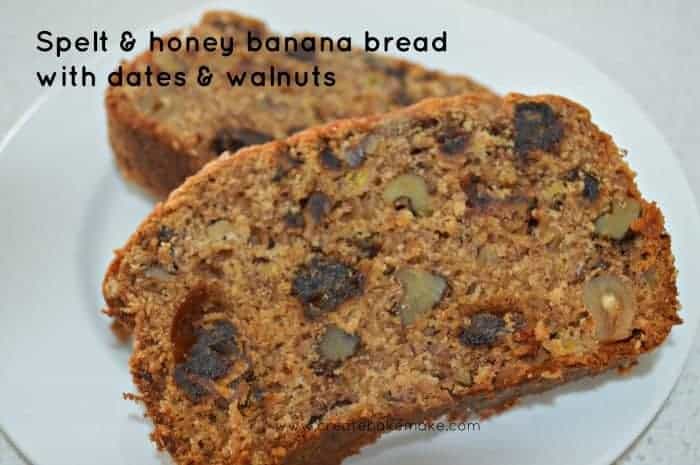 What are your favourite Healthy Lunch Box Snacks?