Last week I started working on my Christmas baking list and managed to put a big dent in it. These cute little chocolate christmas puddings were one of the first things I wanted to make on my Christmas baking spree. I've been making these for a few years now and although they are super easy to put together they look great and make a fun Christmas party dessert or are even better as a gift for teachers and friends.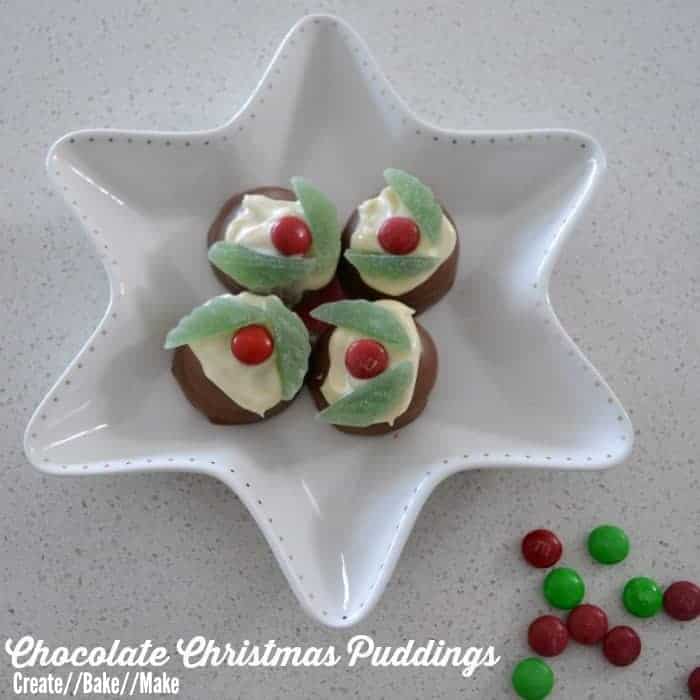 You need only four ingredients to create these little cuties, and it's also a good recipe for the kids to help you with.  They may be simple, but I think these little treats really reinforce what Christmas is all about, yummy food and fun.
You will need
A pack of Chocolate Royal (or similar) biscuits
150g of white chocolate – melted
12 spearmint leaf lollies
12 red M&Ms
Let's put it together!
Cut the spearmint leaves in half and set aside until needed.
Assemble all ingredients for easy access.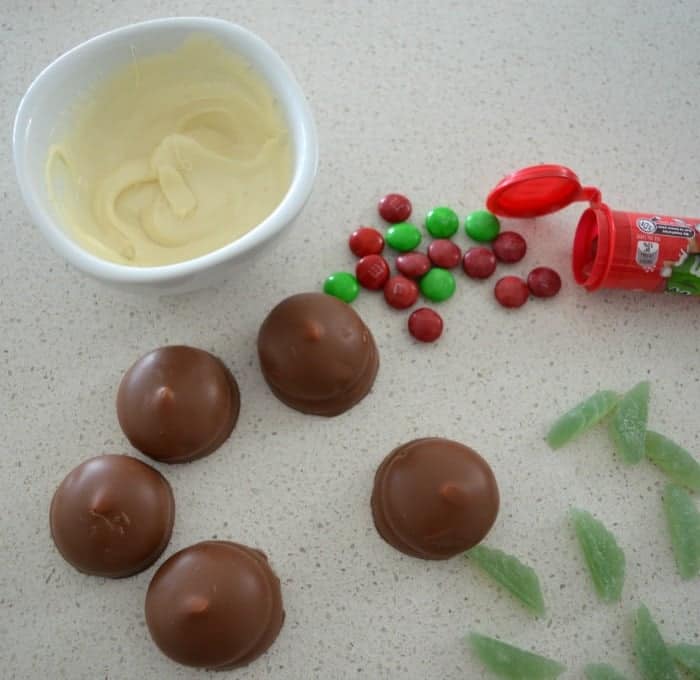 Melt the white chocolate in the microwave, cooking for 30 second spurts.
Dip the biscuits in the white chocolate and let any excess drip off.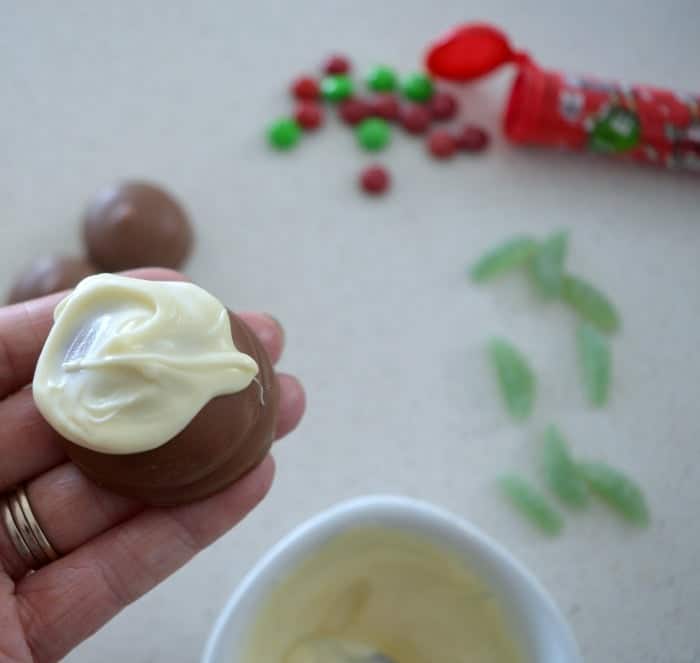 Place a red M&M in the middle of the white chocolate.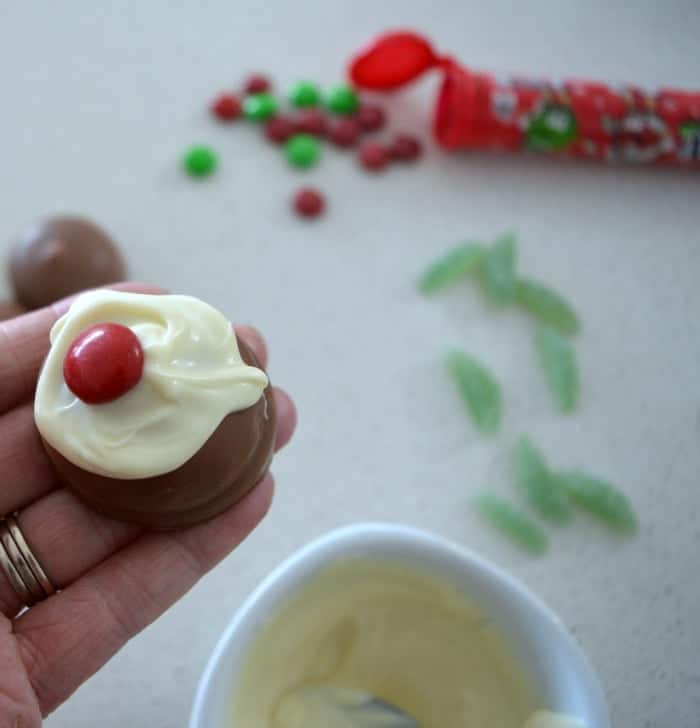 Place the spearmint leave either side of the M&M.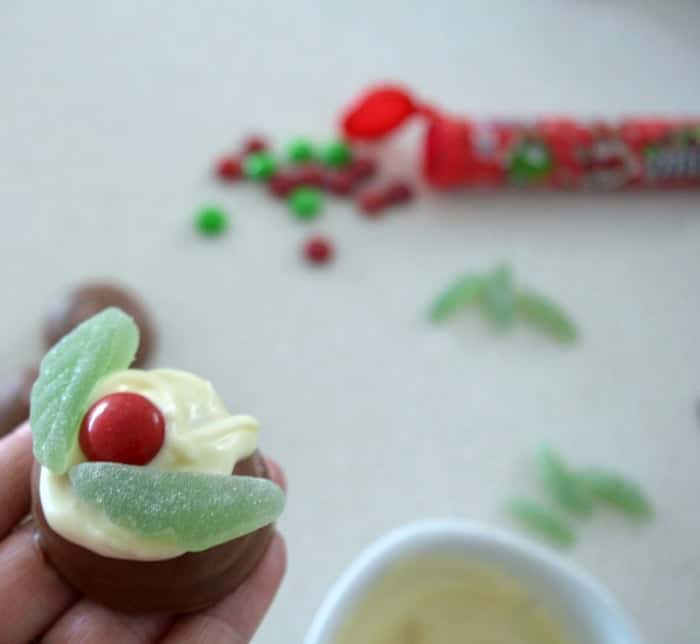 Repeat until all biscuits have been used.
Place in the fridge for an hour to set.
Enjoy!
What's your favourite fun Christmas recipe?