After making a batch of Christmas Rocky Road a couple of weeks ago, I was inspired to have a play with some different combinations.  I'd bought a bag of popping candy a few months ago on an impulse and as a result it had been sitting unopened in the pantry ever since.  I thought white chocolate rocky road might be fun to try, and thought why not add the popping candy to it – I mean what could go wrong?!?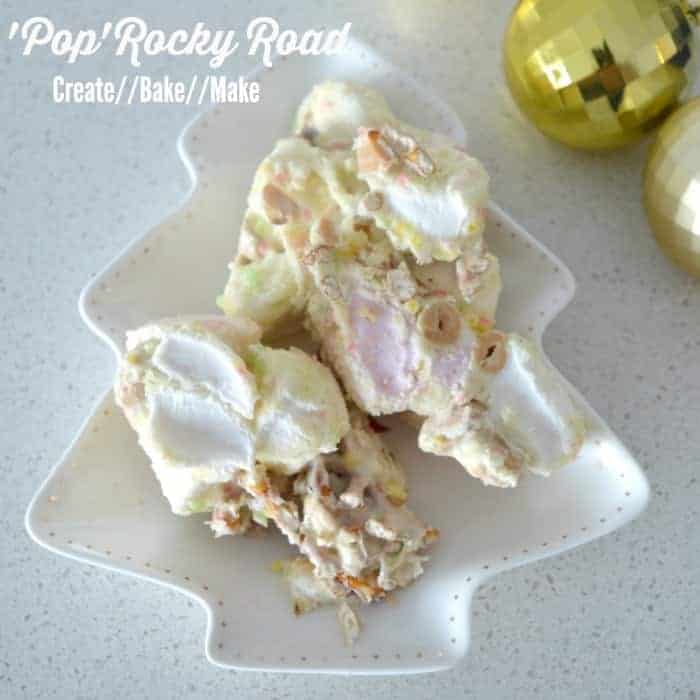 The candy certainly started popping when I added the melted white chocolate to the mix, which made me a little worried it would lose some of it's effect when the time came to try it.  Thankfully there was still some 'pop' left when my husband and I tried a small piece, and we both agreed while it was certainly a different combination, it still tasted great.
This Popping Rocky Road would make a great gift for teachers, family and friends.  You could also make a batch of my Christmas Rocky Road and combine a few pieces of each in a christmas themed tin or wrapped in cellophane.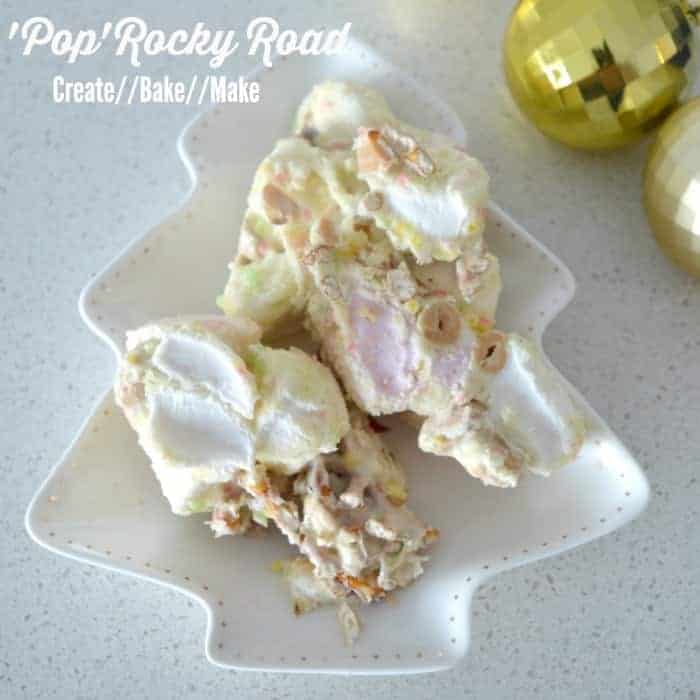 'Pop' Rocky Road
Ingredients
250

g

of white chocolate melts

1

cup

of mini pretzels

250

g

of marshmallows

½

cup

of peanuts

½

cup

of pop rocks

½

cup

of coconut
Instructions
Line a 20 cm cake tin with baking paper - make sure you leave paper hanging over the sides.

Place the pretzels, marshmallows, peanuts, pop rocks and coconut in a large bowl.

Place the melts in a microwave safe bowl and cook for 30 seconds spurts until completely melted.

Add the white chocolate to the dry ingredients and mix with a metal spoon to combine.

Pour into the lined cake tin and place in the fridge for 2 hours or until set.

Remove from fridge and cut into pieces.
Notes: You can use any size tin, I just wanted to try something a little different with a round tin.  A slice tray is also good.
What would be your ultimate Rocky Road combination – hit me with your ideas!