Nothing reminds me of birthday cake more than a good butter cake.  Just one bite and I'm taken back to the birthday parties of my childhood when my sister and I would pour over the Australian Womens Weekly Birthday Cake Book and spend weeks (sometimes months) deliberating over which cake we would choose for our birthday.
I came across this butter cake recipe in one of my Mum's old cookbooks and as it's different to the ones I've made in the past I couldn't resist giving it a go.
It was quite easy to put this cake together and I was really happy with the result.  The cake was light and delicious with just the right hint of vanilla and butter.
Although this cake wasn't for any particular occasion, being the only female in our house (even our dog is male!) I decided to assert my femininity and colour the buttercream a pretty pink.  I also couldn't resist prettying it up with this cute cake topper from Stylie*.
How to make a Butter Cake - Back to Basics
Ingredients
160

g

of butter - softened

¾

cup

caster sugar

1

teaspoon

vanilla extract

3

eggs

1

& ⅔ cup self raising flour

½

cup

milk

sprinkle of salt
Instructions
Preheat your oven to 180 degrees and line the base of a 20cm non stick cake tin with baking paper.

Sift the flour and salt into a small bowl and set aside until needed.

Using an electric mixer, cream the butter and sugar until pale and fluffy.

Gradually add the vanilla extract and combine.

Add the eggs one at a time, making sure the each egg is combined before adding the next.

Remove bowl from mixer stand and fold the flour and milk alternatively into the creamed mixture.

Spoon the mixture into your cake tin and gently smooth the top.

Bake for 35 minutes or until the cake is golden on top and cooked through.

Leave cake in the tin for 10 minutes, before carefully turning out onto a wire rack to cool completely.

Make buttercream and carefully slice the cake in half.

Spread ⅓ of the buttercream mixture over the top of the bottom layer of cake, before carefully placing the top half of the cake back on top.

Use the remaining icing to cover the top and sides of cake and decorate as desired.
You can find my easy Butter Cream Recipe here.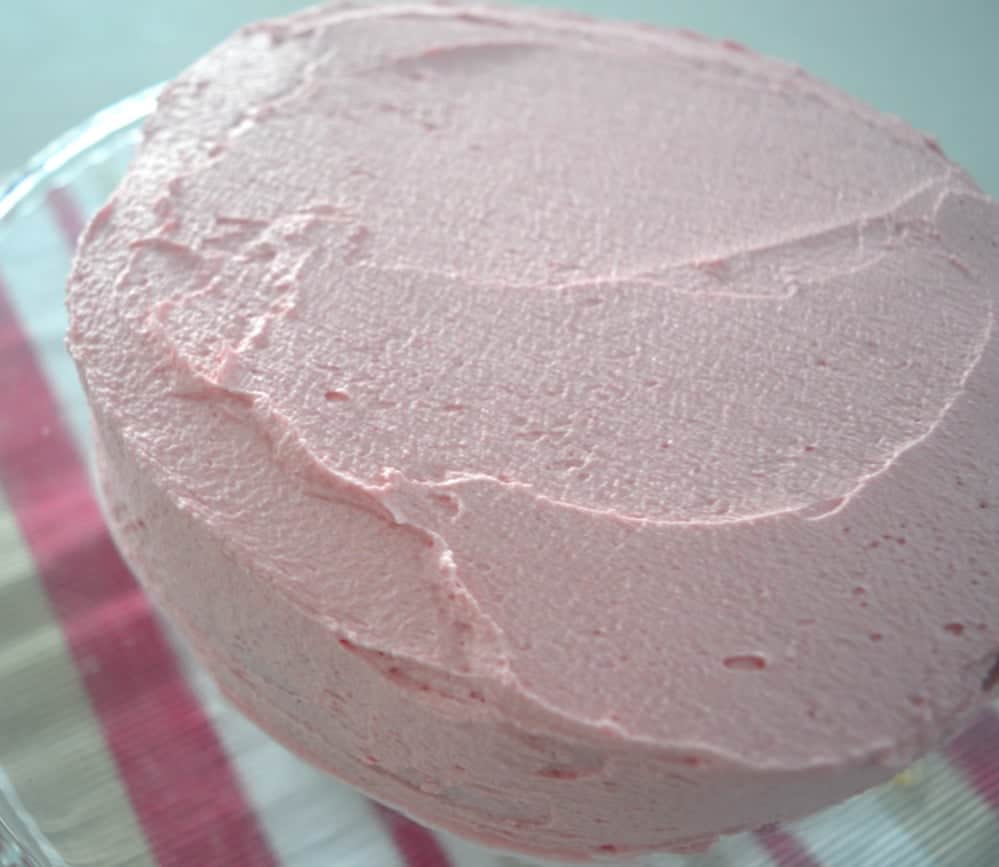 Enjoy!!
* This is not a sponsored post, I was gifted this gorgeous cake topper by Stylie.
Have you ever made a cake from the Australian Women's Weekly Birthday Cake book? What is your favourite?