Pasta is such a versatile base for meals the whole family will enjoy. Fast and easy is just what is required when you have one hand helping with the kids homework and the other doing dinner prep! These family friendly easy pasta recipes will tick all the boxes for mid-week meal plans.
P.S. If you enjoy these pasta recipes perhaps you would like more in my Family Dinners Made Easy recipe book? You can find it here in my store.
Family Friendly Easy Pasta Recipes
BBQ sauce loving families with love this Cheesy One Pot BBQ Chicken Pasta.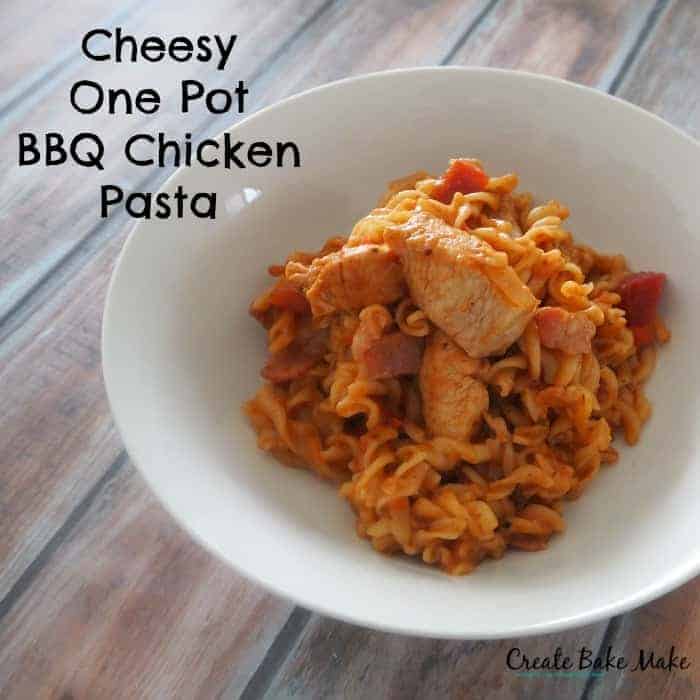 This Cheesy Chicken Meatballs in Cherry Tomato Pasta Sauce is a great dish for all ages!
Budget and freezer friendly, this Tuna Pasta Casserole is a great mid-week meal.
The Parmi has had a delicious makeover in this Chicken Parmigiana Pasta Bake.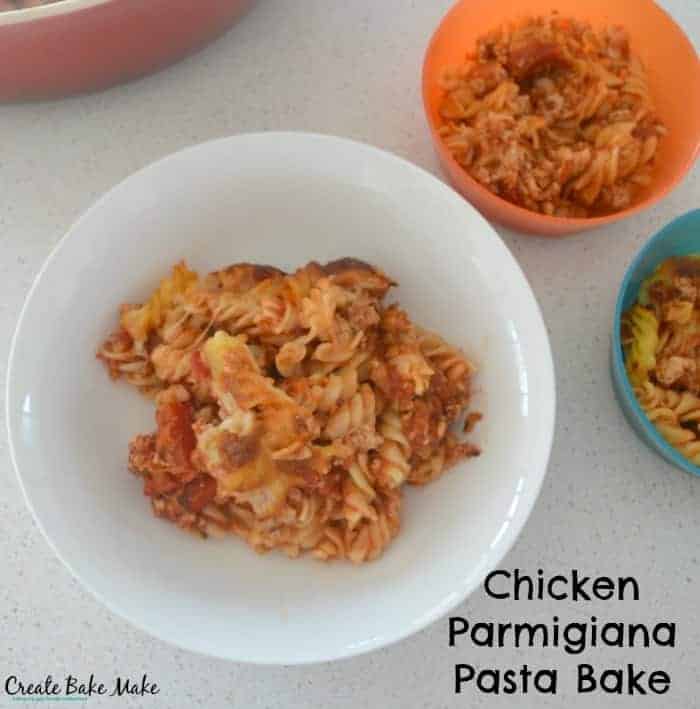 Hiding a little extra good stuff never hurt anyone. Try this Tomato Bacon Pasta Sauce with Hidden Mushrooms.
This Bolognese and Spinach dish is a One Pot Pasta wonder!
Creamy Chicken Bacon and Pesto Pasta will have you in one pot paradise!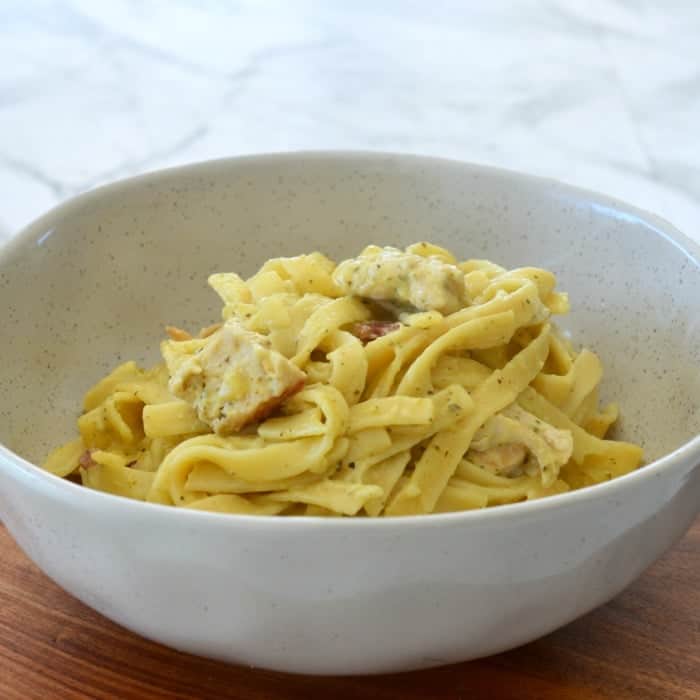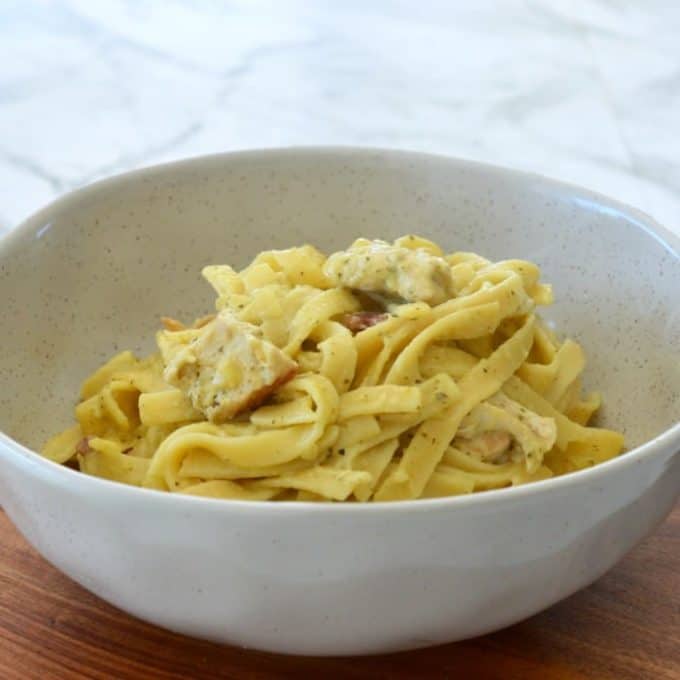 This Comforting Creamy Chicken Pasta Soup will soothe any household.
A simple Macaroni & Vegetable Frittata Bake made with capsicum, carrots, corn, peas and ham.
Need dinner ready in a flash? This Quick Sausage Pasta is for you!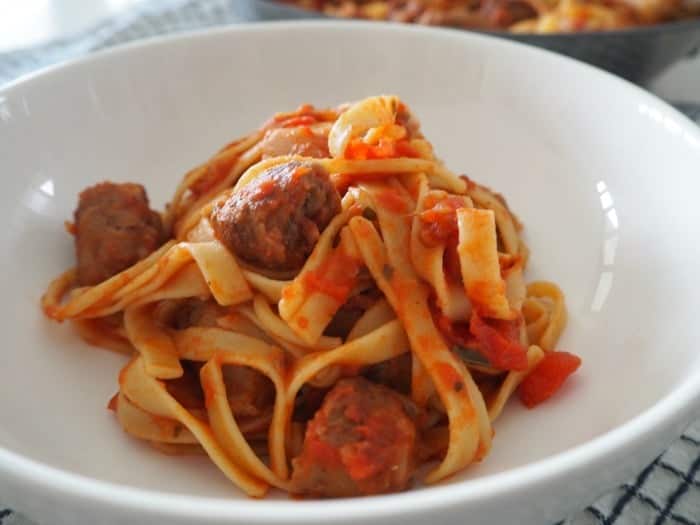 Warm nights need cool dinners and this Honey Dijon Pasta Salad is perfect.
This Creamy Spinach and Bacon Pasta Bake will be ready in a flash using a little cheat ingredient.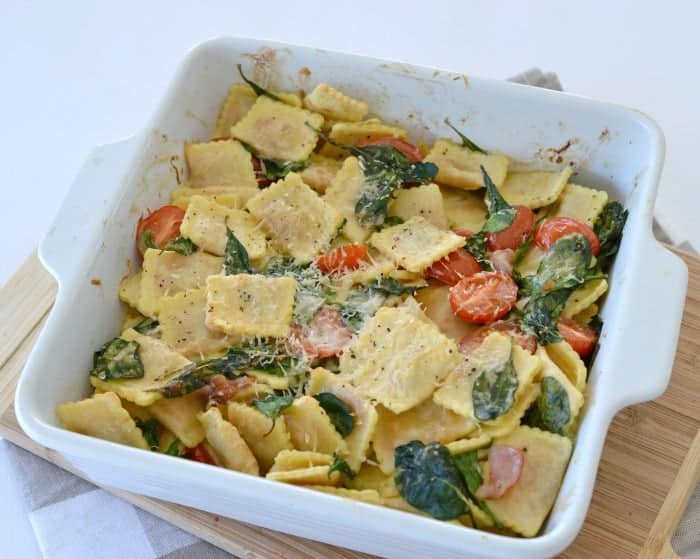 For more family meal ideas, check out my FAMILY DINNERS MADE EASY recipe book, packed with 20 tried and tested recipes that your family will love.
Shop the conventional version here or the Thermomix version here.