Hello and Happy Friday!
It's been a hot week here in Brisbane and the LAST thing I've felt like doing is having the oven on! I must admit it's been nice to have a little baking break after working so hard over the past couple of months to get everything organised for Christmas. I'll be back into the swing of things again tomorrow with a couple of get togethers and Christmas parties planned for this weekend.
Thank you to everyone who linked up with us last week, as usual we are amazed by just how talented you guys are! Some of my favourites from last week include:
These Carrot and Gingerbread Men Muffins from Land of Zonkt are just too cute!
I love how simple and delicious  Creamy Chicken Wonton Cups from Bake Play Smile!
These Popcorn Christmas Trees from Cook Clean Craft are adorable!
I can't resist homemade Garlic Bread and I'm loving this version from Kiwi Country Girl.
I can't wait to try this Slow Cooker Healthy Chicken Spaghetti Bolognese from Pretty Wee Things.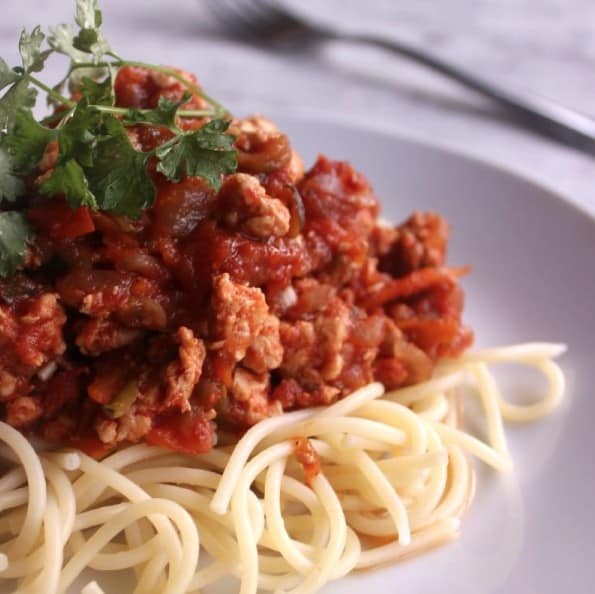 Make sure you visit Bake Play Smile to check out Lucy's picks!
THE RULES FOR THE PARTY ARE SIMPLE:
1. Please only link up food or drink related posts. You can share up to 3 posts each week. They don't have to be recent posts, but please make them new to the 'Fabulous Foodie Fridays' party.
2. Simply add your links and they will automatically show up on both of our blogs… it's that easy!
3. It's sooo not a party without mingling…. please visit and comment on at least three other links that are near you in the list.
4. Follow us on social media so you can keep up to date with all the Fabulous Foodie Fridays goss!
Bake Play Smile:      Facebook    Instagram   Pinterest    Twitter
Create Bake Make:Facebook   Instagram    Pinterest    Twitter
Fabulous Foodie Fridays:   Facebook    Instagram    Pinterest
5. Feel free to grab the Fabulous Foodie Fridays button and share the love around!
6. Leave a comment below so we know that you came and partied with us – we want to return the favour and visit you too.
* By adding your link, you are giving Bake Play Smile and Create Bake Make permission to post one photo from your post with a link back to the full recipe for party features and future roundups on our blogs and possibly share your image and link on social media. Oh and of course we will also let you know about upcoming Fabulous Foodie Fridays link parties!