Welcome to the third Fabulous Foodie Fridays party! Before we kick the party off we would just like to say a huge thank you to all of the bloggers that have supported our foodie parties so far! And if you are new to the party, then we're so glad you could join our delicious little get together!
Last week we had so many amazing recipes! There is a serious amount of food blogger talent out there. In between drooling over all of the deliciousness, we were finally able to choose five of our favourite recipes each (trust us, it's so hard to choose only five, especially when you're highly indecisive at the best of times!). And so here are my picks…
This Self-Saucing Chocolate Pudding from Six Little Hearts won me over as soon as I laid eyes on it.  It's the perfect dessert for a lazy Sunday night.
I love Carrot Cake and I'm very jealous this gorgeous cake from Fresh Home Cook was made with homegrown carrots.
Thanks to The Kids Menu, anytime is Trifle time with their yummy Breakfast Trifle recipe.
Chocolate Brownies that are good for you?  Nothing more needs to be said, you must check out this recipe from Sweet Natured Kitchen.

Nothing beats a good slice recipe, and this amazing recipe from Seduction in the Kitchen for Brown Sugar Maple Bars has been added to the top of my 'Must Bake' list.
Don't forget to pop over to Bake Play Smile  to check out Lucy's favourites too!
And now here is a super yummy and easy Chocolate Weetbix Slice from Lucy at Bake Play Smile… Enjoy!!
When we were growing up my brother would always eat Weet-Bix for breakfast, whereas I was never a big fan. I hated how the Weet-Bix would go all mushy in the milk… yep I was pretty fussy even as a kid! But I have changed my mind after eating this Weet-Bix Slice! It's soooo far from mushy, it's not even funny! It's delicious, chewy and oh-so-good.
This recipe will be an absolute winner with kids and because all of the ingredients are pantry staples, you won't even need to make a trip to the supermarket (which makes it a winner with adults too!).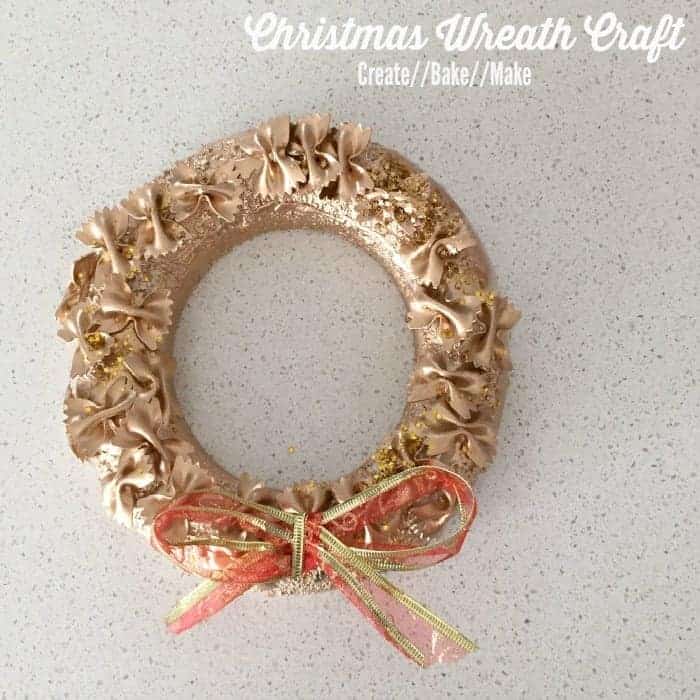 The original recipe was from Super Food Ideas but I made a couple of little changes, including using melted chocolate in place of icing and also popping some Freckles on the top (just to make it look a bit cute… because we all know that pretty food tastes better). Hehehe!
Oh and if you are a lucky-duck and have a Thermomix then scroll right down to the end of this post (underneath all of our awesome links) for the Thermomix instructions.
Happy eating!
Print Recipe
Chocolate Weet-bix Slice
Ingredients
12

Weet-Bix

finely crushed

1/4

cup

cocoa powder

sifted

3/4

cup

brown sugar

200

g

butter

melted

1/2

cup

desiccated coconut

1

egg

lightly beaten

Topping:

200

g

milk chocolate

melted

1

packet Chocolate Freckles

you will have leftovers that you can munch away on!.
Instructions
Preheat oven to 180°C/160°C fan-forced.

Grease an 18cm x 28cm slice pan.

Line base and sides with baking paper, allowing a 3cm overhang on all sides.

Combine crushed Weet-Bix, cocoa powder, sugar, butter, coconut and egg in a bowl.

Press mixture over base of prepared pan.

Bake for 15 to 20 minutes or until firm to touch.

Allow to cool.

Melt chocolate and pour over the top of the slice.

Working quickly, place the Freckles in neat lines.

Pop in the fridge for 2 hours.

Take out of the fridge and leave for approximately 20 minutes before cutting into squares (this is so that the chocolate doesn't crack).

Serve.
Chocolate Weetbix Slice Thermomix Instructions
Ingredients:
170g weetbix
200g butter
30g cocoa
170g brown sugar
40g coconut
1 egg
200g milk chocolate
1 packet Chocolate Freckles
Directions:
Preheat the oven to 180 degrees (160 degrees fan-forced)
Grease and line an 18cm X 28cm slice pan.
Place weetbix in Thermomix bowl.
Crush for 5-6 seconds on Speed 8.
Remove the Weet-bix from the bowl and set aside.
Place butter into Thermomix bowl.
Melt on Speed 1, 50 degrees until melted (about 2 minutes).
Pop the crushed Weet-Bix, cocoa, brown sugar, coconut and egg into the bowl.
Mix well on Speed 4 for 30 seconds.
Firmly press the mixture into a lined slice tin.
Bake in moderate oven for 15-20 minutes until firm to touch.
Set aside until cooled.
Grate chocolate in Thermomix bowl on Turbo for 10 seconds.
Scrape down the sides.
Melt on Speed 2, 50 degrees until melted (approximately 3-4 minutes).
Pour over the cooled slice.
Working quickly, place the Freckles in neat lines and pop in the fridge for 2 hours.
Take out of the fridge and leave for approximately 20 minutes before cutting into squares (this is so that the chocolate doesn't crack).
Serve.
You're Invited!
Lauren from Create Bake Make & Lucy from Bake Play Smile have put their chocolate filled minds together, to bring you the newest and yummiest link up party in town…. Fabulous Foodie Fridays.
Each week we'll select 5 of our favourite recipes to feature on the following Fabulous Foodie Fridays link up party, so be sure to check back and see if your recipe is featured.
The rules for the party are simple:
1. Please only link up food or drink related posts. You can share up to 3 posts each week. They don't have to be recent posts, but please make them new to the 'Fabulous Foodie Fridays' party.
2. Simply add your links and they will automatically show up on both of our blogs… it's that easy!
3. It's sooo not a party without mingling…. please visit and comment on at least three other links that are near you in the list.
4. Follow us on social media so you can keep up to date with all the Fabulous Foodie Fridays goss!
Bake Play Smile:      Facebook    Instagram   Pinterest    Twitter
Create Bake Make:   Facebook   Instagram    Pinterest    Twitter
Fabulous Foodie Fridays:   Facebook    Instagram    Pinterest
5. Feel free to grab the Fabulous Foodie Fridays button and share the love around!
6. Leave a comment below so we know that you came and partied with us – we want to return the favour and visit you too.
* By adding your link, you are giving Bake Play Smile and Create Bake Make permission to post one photo from your post with a link back to the full recipe for party features and future roundups on our blogs and possibly share your image and link on social media. Oh and of course we will also let you know about upcoming Fabulous Foodie Fridays link parties!