This post is bought to you by ASKO
Now that cool days are well and truly here (we even woke up to fog last week here in Brisbane!) there is nothing I love more than making comforting and classic recipes that I will admit probably aren't the best for my waistline.  While I love anything which is made with Apples and am happy to give most recipes a go, I've always been more than a little apprehensive about trying an Apple Tarte Tatin. However since I'm always up for a challenge, I decided to finally tackle this project a couple of weeks ago when I had a pocket of time to myself when BOTH of the boys were asleep.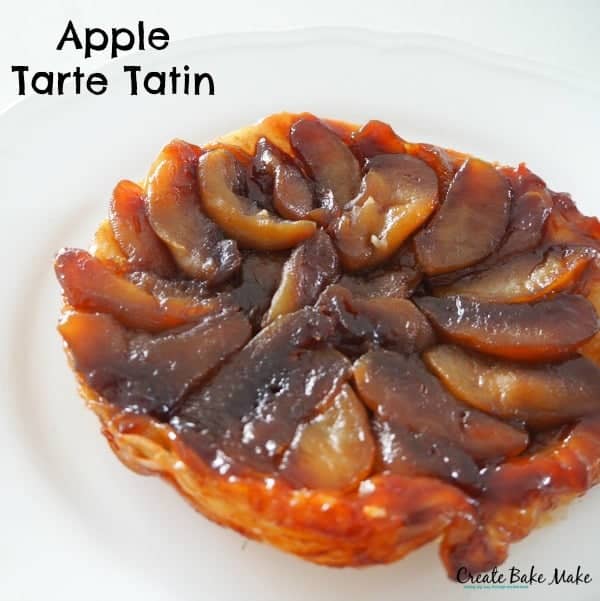 I like to take advantage of the rare phenomenon that is both the boys asleep at the same time, so I also decided to cook dinner while I was making this easy Apple Tarte Tatin. If I could go back in time and change a few things about our house, one of the first things I would do is put in a new cooktop and oven.  While we have an induction cooktop (which I love) it's just not big enough and I find when I'm trying to cook with more than two pans at a time (I had four delicately arranged on the cooktop this particular day), I quickly run out of room.  What I really need is one of ASKO's Bridge Induction Cooktops which would give me the flexibility to bridge between two cooking zones – creating one large cooking area to give me more space and the ability to have more pans on the cooktop at the one time.
I'd always thought you needed to bake an Apple Tarte Tatin in a frying pan and was always scared it would all just stick to the bottom, however when I discovered a recipe in an old cook book which suggested baking the Tarte Tatin in a cake tin, my mind was kind of blown!  After cooking the apples in a rich and sweet sugar syrup I simply transferred them to a lined cake tin before easily tucking in a piece of thawed puff pastry which I'd cut to a size just a wee bit bigger than the tin.
Then it was just a matter of placing the Apple Tarte Tatin into the oven to bake for 15 minutes or so until the pastry was puffed up and a lovely golden brown.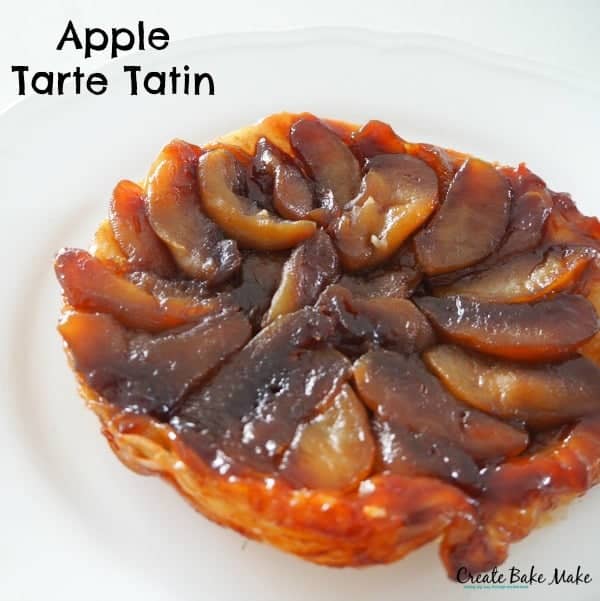 Apple Tarte Tatin
Ingredients
4

large Granny Smith Applies

60

g

of butter

½

cup

of brown sugar

1

teaspoon

of cinnamon

1

sheet of frozen puff pastry
Instructions
Preheat your oven to 210 degrees and line the base of a 20cm round cake tin with baking paper.

Peel and cut the apples into eighths.

Add the butter to a frying pan and warm over a medium to high heat before adding the apple pieces. Cook the apples for 4 - 5 minutes turning them every minute or two until they begin to turn a golden brown colour.

Remove the sheet of puff pastry from the freezer to allow it to thaw slightly before you need it.

Add the brown sugar and cinnamon along with 2 tablespoons of cold water.

Cook for a further 3 - 4minutes until the sugar has dissolved before reducing the heat to low and simmering for a further couple of minutes until the apples have turned a lovely dark brown.

Remove the frying pan from the heat and using tongs, carefully arrange the apple pieces over the base of the lined cake tin and spoon over the sugar syrup.

Cut a 22cm circle from the pastry and place it over the apples, carefully tucking the pastry edge in.

Place the cake tin into the oven and cook for 15 minutes or until the pastry has puffed up and has turned golden brown.

Remove the cake tin from the oven and allow the Apple Tarte Tatin to stand in the tin for 5 minutes before carefully turning it onto a plate to serve.
Nutrition
Serving:
0
g
Calories:
0
kcal
Carbohydrates:
0
g
Protein:
0
g
Fat:
0
g
Saturated Fat:
0
g
Polyunsaturated Fat:
0
g
Monounsaturated Fat:
0
g
Trans Fat:
0
g
Cholesterol:
0
mg
Sodium:
0
mg
Potassium:
0
mg
Fiber:
0
g
Sugar:
0
g
Vitamin A:
0
IU
Vitamin C:
0
mg
Calcium:
0
mg
Iron:
0
mg
The end result was a tart with a yummy caramelised apple topping and crisp pastry base which when served with a scoop of vanilla ice cream was the perfect end way to end our dinner which was no where near as fancy with Spag Bol being served and devoured by both of the boys.
I'm so glad I finally tackled this easy Apple Tarte Tatin recipe as it really was simple to put together and was low maintenance enough to be cooking away at the same time I was also making pasta, a big batch of bolognese sauce and steaming some veggies.
If you are like me and wish you could change a couple (ok maybe 6 things – I have a list) in your kitchen, make sure you check out ASKO's range of Induction Cooktops and Ovens. Their Bridge Induction Cooktops heat up quickly, have automatic programs and residual heat indicators to ensure no one gets hurt and most importantly they are easy to clean!  Also thanks to their ability to cook in one large zone they are perfect for those of us who need a little extra space when cooking as well. To learn more about ASKO appliances including their Induction Cooktop, all you need to do is
click here
.
What recipe have you always been scared of making?
Do you try and do 100 things when your kids are asleep as well?