Last weekend I flew from Brisbane to Melbourne with all three boys by MYSELF for the first time.  To say I was a little nervous about how we would go would be an understatement!  I've picked up more than a few tips thanks to travelling a lot with the older boys, but I was worried how adding a 12 week old to the mix would go.  Thankfully we ALL survived and apart from Mr 3 getting out of his seat as we were descending to retrieve his water bottle lid, there were no major dramas – hooray!  If you are planning on travelling with kids, soon, these are my 5 essentials when flying with kids that help make the experience so much easier!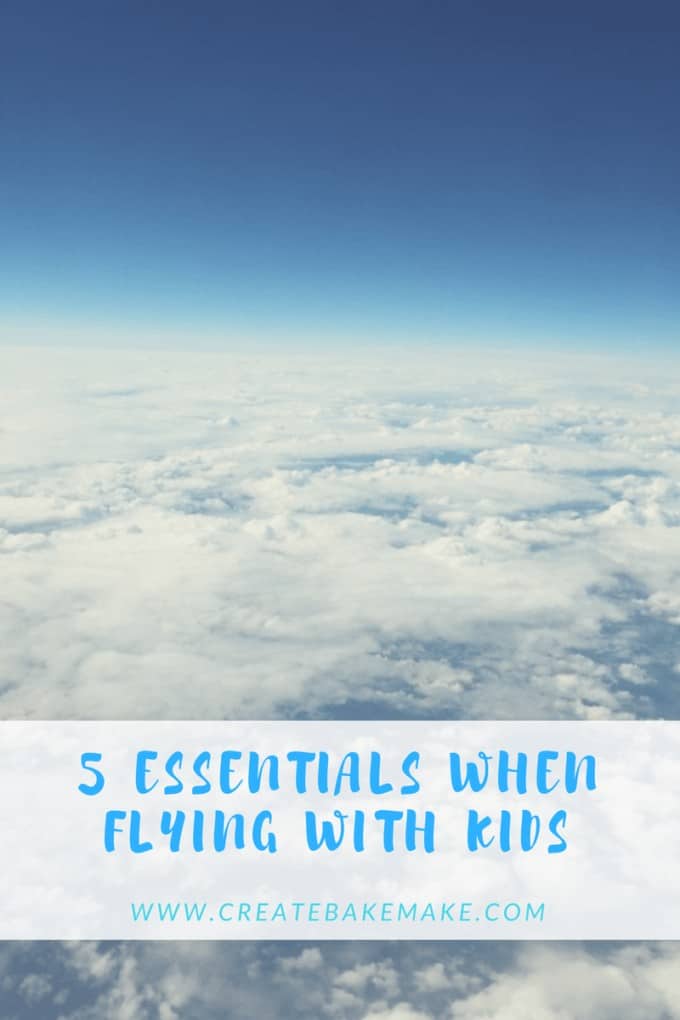 Snacks
I've talked about this before, and food is still one of the best ways to distract my boys when we are travelling, just make sure you pack things that won't make too much of a mess!
Baby Wipes
No matter what the ages of your kids, a pack of baby wipes is always one of my travel essentials. They are great to wipe down any little spills, faces and hands – for both you and the kids!
Rubbish Bag
Let's face it, kids are always going to make a mess!  I pop a plastic bag into the back of our seats to throw any wrappers, food scraps, wipes etc into during our trip which helps keep our travel space a bit more organised – super important when you don't have a lot of room!  Also having bag to pop any wet/dirty clothes into is a great idea too.
Spare Clothes
Within 15 minutes of being up in the air last week, our 12 week old's nappy had leaked (note to self, don't let my husband put the nappy on him before we leave!) and a full change of clothes was needed for him, plus a new shirt for me.  I also take a spare shirt and pair of shorts for the older boys as there is a fair chance they are going to spill something on themselves and need a change – last weekend it was yoghurt…
Baby Carrier
If I didn't have a baby carrier for our little man, our trip would have been a completely different story. It just makes it SO. MUCH. EASIER to have two hands free when I'm wrangling the two older boys and our luggage at the airport plus when we are getting on and off the plane.
What are your essentials when flying with kids?