As much as I try to stick to my shopping list (and budget) when doing our grocery shopping, always sometimes I just can't resist an impulse buy.  I regularly get sucked in by the bright and colourful displays at the end of the aisles, telling myself it would be crazy not to buy the latest products and I'm really saving money buying items on special.  So it was no surprise I succumbed to a recent special on chocolate bars , Cherry Ripes in particular – and when they just 90 cents each – who could blame me?
The Cherry Ripes sat patiently in our pantry for a week before I noticed one had disappeared and knew I needed to make something with them quickly.  While flicking through an old recipe book I came across a recipe for rumballs, and straight away I knew what I was going to make.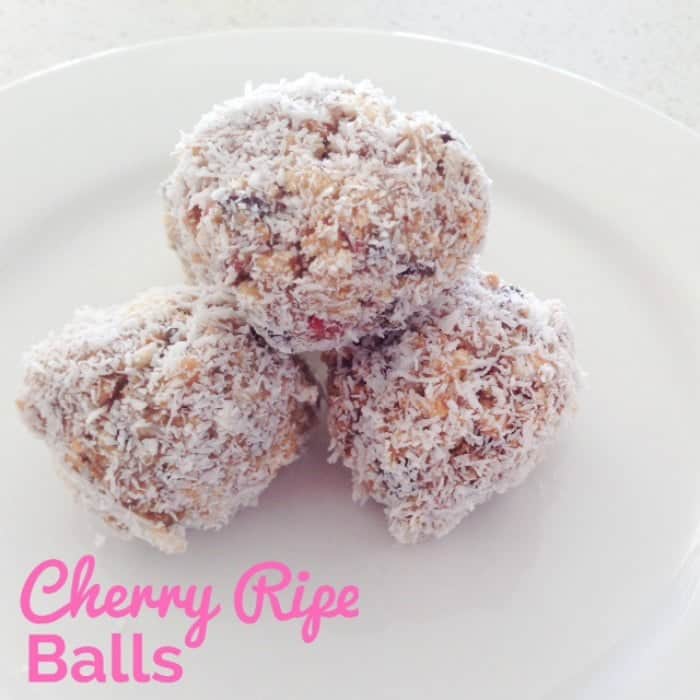 You will need:
1 x 395g tin of condensed milk
1 packet of Marie biscuits
2 tablespoons of cocoa
1/4 cup of desiccated coconut plus extra to roll them in
3 x 52g Cherry Ripe bars – roughly chopped
To create these delicious little balls, you simply just need to:
– Place all ingredients in a bowl and using a metal spoon, stir until  combined.
– Using a tablespoon, scoop out mixture and using your hands, shape into balls.
– Roll the balls in the extra coconut, place on a plate and then simply pop them into the fridge to set.
Enjoy!